Sachin, please don't retire! - A fan's plea
1.68K //
29 Nov 2012, 20:37 IST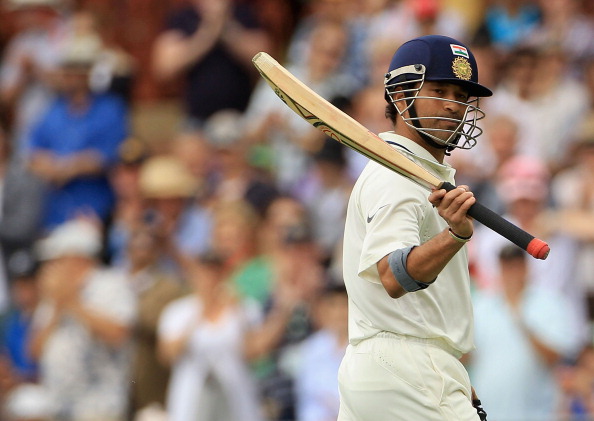 I'm writing this article as an avid Sachin Tendulkar fan, and if you're expecting that this article is written on the base of his recent performances/stats, I'm so sorry.
Yesterday night, I saw an Australian game. Ponting went out for a duck in an unusual form of getting 'bowled'. Today, I woke up, switched on the TV, and saw that Ricky Ponting has taken retirement from Test Cricket. I thought, 'Okay, he took a good decision'. Later, I logged in to Twitter, and saw my timeline flooded with Ricky Ponting tributes. 'What a player', 'Good-Bye Punter', 'Fantastic Captain', and 'Sachin Tendulkar'. Uhh.
No. I'm not joking. Seriously, I saw Sachin Tendulkar in most of the tweets. I started reading those tweets. 'Ricky Ponting retires. Someone please tell this to Sachin Tendulkar', read one of those tweets. I stopped reading them, because I knew that I'll find similar material in rest of them.
It's so easy to criticize Sachin Tendulkar now-a-days, no? A 10 year old boy said to me yesterday, 'I can play better than him (Sachin)'. People who don't even know about on-side and off-side are advising him to retire today. Those with a knowledgeable cricketing mind are criticizing him for his reflexes, his age, and his commitment towards the game.
A few years ago, writing against Sachin Tendulkar was equivalent to saying something against a particular religion. Today, 4 in every 5 Indians are against him. I am 5th one. I am the one who wants him to play. I am the one who wants him to prove his critics wrong. I am the one who doesn't want him to retire. Simple as that.
I remember when I was in school, there was a classmate who hated Sachin Tendulkar and loved Shahid Afridi. Sounds strange, no? We were friends, but when it came to cricket, we used to have a war of words, every day. And whenever India played Pakistan, it became a fierce battle between us. I used to tease him if Afridi went out without scoring big. He did the same when Sachin failed. But we enjoyed our fight. Though we don't meet often now-a-days, he still sends me 'anti-Sachin' messages whenever Tendulkar fails (like now). Maybe that's the reason I don't want him to retire, because I want to reply to my friend. I know that it's too childish, but trust me; Sachin Tendulkar is not finished yet. If you saw the shots he played during his 14-run innings in Ahmadabad, you will discover that he still has that confidence to score. Personally, I saw a glimpse of Sachin in his early 30s when he hit those strokes. And I'm not the only one who thinks this way. Rahul Dravid too, said the same words.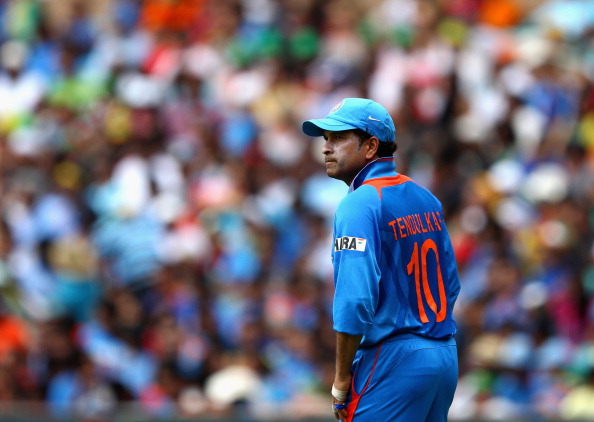 I am pretty emotionally connected with this great man. I use to video-record every time he scores a century (I don't have the recordings of all the 100s, because he scored some centuries when I wasn't even born). I've preserved magazine posters of Sachin, and have pasted some of his newspaper images on my cupboard. It's impossible for me to think of cricket without him. But I hate him too. Because he made me cry when he held the World Cup trophy after 20 years of wait, he made me cry when he scored his 100th hundred, and he's making me cry today because he's not scoring. But I also know that he will come back.
Now, I always wait for Sehwag and Gambhir to get out (since Pujara is too important for us now-a-days), because then, Sachin steps up to the crease. I pray, and I close my eyes whenever he hits the shot in the air, or when an LBW appeal is made against him. Because I want him to score. Even a fifty from him will satisfy me today, because then, Indian media can discuss on other important matters of the country.
So please, don't pressurize him to take retirement now. He knows when it's the right time to call it over. He also knows that there's some cricket left in him. So wait, and let his bat do the talking.
On a personal note, I can't even think of Sachin taking retirement. Because I can't imagine cricket without him.
Sachin, I hope you will prove all the 'Why-Sachin-Should-Take-Retirement' theories wrong.
Always, a Sachinist!