Sachin Tendulkar - An Indian icon
1.16K //
28 Dec 2012, 22:26 IST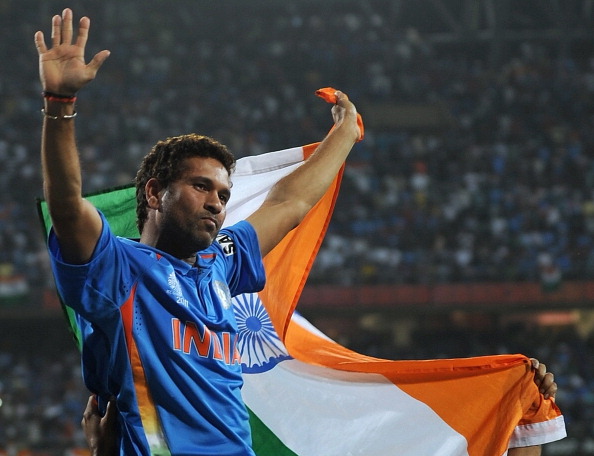 The Tendulkar story is essentially the Roman-fleuve of Indian cricket. I have to admit that I am a devotee like a million others who eulogize him every single day. But such is the aura of the man that even a rational, professional journo can't help being a bit altiloquent when it comes to Sachin.
There are few who would refute the fact that Sachin is the greatest batsman ever. In ODI cricket, there is not even any room for comparison. Clearly, Tendulkar is head and shoulders above his peers. If we look at his statistics, it's crystal clear that he is the alpha male. There is daylight and some more between him and the second best.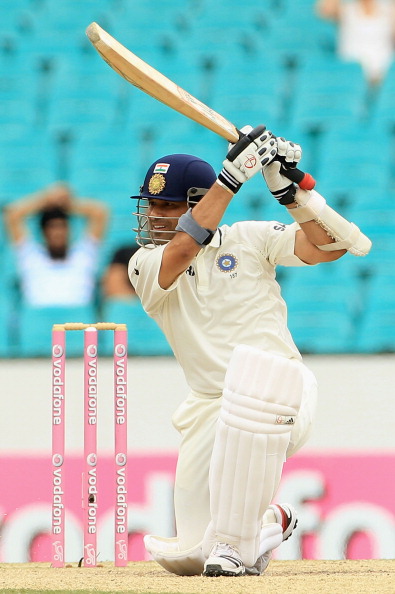 Even in the Test arena, he holds all the records worth holding. But there are other greats too like Bradman, Kallis, Richards, Sobers and Border who will stake claim to be the top gun. Still, even his staunchest critics won't deny him a top 5 place in the pantheon of Test greats. In fact, 'Wisden' rated Tendulkar  2nd in the all-time greats list in both the formats way back in 2004. The amazing thing to note here is that Sachin produced some of his finest knocks after that – the unprecedented ODI double ton against Steyn and co, back to back match winning knocks in the CB series finals, an emotional match winning 4th innings ton in the aftermath of the Mumbai tragedy, back to back away Test tons against Steyn and co at their best and a superlative 2011 W.C. victory to cap it off.
Tendulkar is the de facto God of cricket in India. His statistical mountains and plethora of records alone cannot illume his worth. He was the beacon of hope for a nation; a symbol of quality and finesse par excellence for a society suffocated by mediocrity. When this young man burst on the scene, our India was not the 'Global super power in waiting' it is hailed as today. To the contrary, we were a global pariah. India was a nobody at the global high table, virtually shunned by the powers that be, in stark contrast to our status today. As someone said, it is true that when this man took guard, we switched on the television sets and switched off our lives. He was our knight in shining armour. The Little Master fought our battles and flew the tricolour high. Sachin could do no wrong. He was our desi Superman. He gave us salvation. We loved him more than our million Gods. The rise of Sachin coincided with the rise of a new aggressive India. Tendlya became our mascot. The whole nation cried with him and celebrated him. He was the great unifier. Love for him transcended religion, region, cast, creed, sex and age. Fathers bunked office and sons bunked classes, women gave up soap operas and matriarchs relaxed norms for prayers, just to watch the great man demolish the best attacks assembled with disdain, that too with the artistic grace of a ballerina.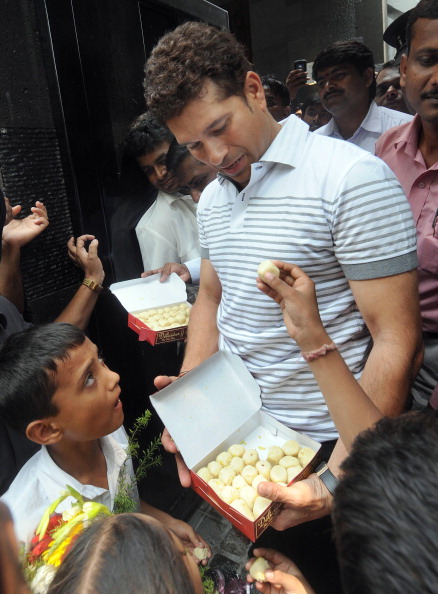 The generation that grew up in the new millennium may not fully appreciate this frenzied devotion. But then, they were spoilt for choice. We were basking in our new found exuberance and glory. Besides Sachin, the nation had many other icons to fall back on. But such is the class of the man that he remains the most loved sportsman for most of them too.
The world has seen sporting legends on par with Sachin, say a Maradona, Tiger, Jordan, Lewis and a few more. They all have been the alpha males in their respective domains. But what makes Tendulkar greater, is the humility and grace with which he carried himself, even with the unbearable pressure mounted on him by a billion ardent devotees. He never became a prima donna, always respected the game and his peers even when no one would have grudged him a privileged status. His work ethic is peerless. He married sublime celestial talent with sweat. Despite the urban legends propagated by arm chair critics about him not being a match winner, his monumental statistics crown him as the ultimate match winner on all counts. He has most runs and tons in wins, World Cups and tournament finals, best average in wins and finals, all at an outstanding strike rate.
It is really unfortunate that we have let our greatest sporting hero down. In a blatant display of ingratitude, we inveighed against the man who had given his all for the nation. We bayed for his blood with fatuous allegations of playing for money/statistics, conveniently forgetting that he could easily give up Tests and rake in the moolah by playing the T20 leagues across the globe. We back-stabbed him, driving him into retirement. We, as a nation, failed to pay him the obeisance he deserved for his yeoman service to the sport and the nation. But I am sure that when he promulgated his retirement from ODIs, even his harshest critic must have felt a lump in his throat. The painful truth is that we were not worthy of this great man. But I am happy that I grew up with the master. We can't thank him enough for all those moments of pure joy and adrenaline rushes. Cricket will never be the same again, and I am afraid that this is the beginning of the end of Cricket's monopoly in India.