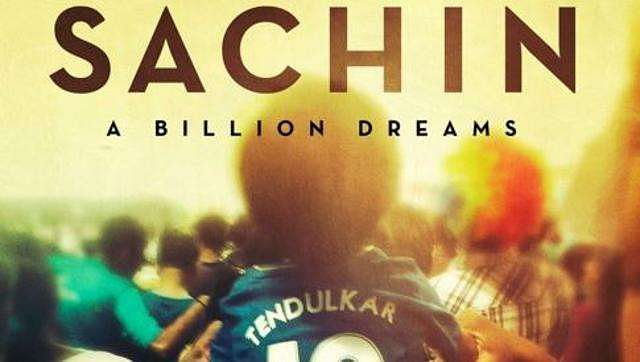 What's the story?
A rarity in Hindi cinema just a few years ago, sports biopics have gained ground quickly, and have been the well received by critics and cinema lovers alike. After the hugely successful run of MS Dhoni: The Untold Story, capturing the life and times of the former India captain, cricket lovers are in for another treat. Sachin Tendulkar's biographical film, titled 'Sachin: A Billion Dreams', is set to release on 26th May 2017.
In case you didn't know…
The movie is being directed by James Erskine, who has to his credits films like One Night in Turin, Battle of the Sexes, a movie that highlights the story of the tennis match between Billie Jean King and Bobby Riggs in 1973. Most recently he's directed Pantani: The Accidental Death of a Cyclist, covering the story of Italian cyclist Marco Pantani. He's also directed a cricket film, From the Ashes, which was released in 2011.
The Sachin movie is being produced by Ravi Bhagchandka and Carnival Motion Pictures, under the production house named 200 NotOut Productions. The music of the movie is composed by AR Rahman, two times Academy and Grammy award winner.
The heart of the matter
Sachin Tendulkar took to Twitter to announce the release date of the film via a new poster, which shows a zoomed in image of the Little Master's raising his bat to acknowledge the crowds. The bat's handle has the hues of the tri-colour, and was used by Sachin during his 200th and final Test for India in 2011.
The movie, which was announced in 2016, had its first teaser release on 14th April 2016, which became extremely viral, and was also shared by his former teammates like Virat Kohli, Yuvraj Singh and Virender Sehwag.
What's next?
The movie, which was earlier supposed to be released on 14th April 2017, an exact year after the release of its first trailer, will now release on the last week of May, just between the 2017 IPL and the Champions Trophy 2017.
Sportskeeda's take
As reported, the film captures moments from the Little Master's career that haven't been covered before, which will surely make it a thrilling watch for the fans.The Dhoni movie was well received because it managed to show the struggle of a young Dhoni, covering the small incidents in his life that helped him learn his lessons on the way to international glory. Success of the Dhoni flick might serve as a catalyst for the Sachin movie. However, the two are extremely different films: while Dhoni's movie was a commercial film, the Sachin movie is expected to be a serious biographical film.
Also, the timing of the movie has been well-thought out, for it releases after the conclusion of the 2017 IPL.
---