Sachin Tendulkar: Enjoy it while it lasts
881 //
17 Dec 2012, 12:39 IST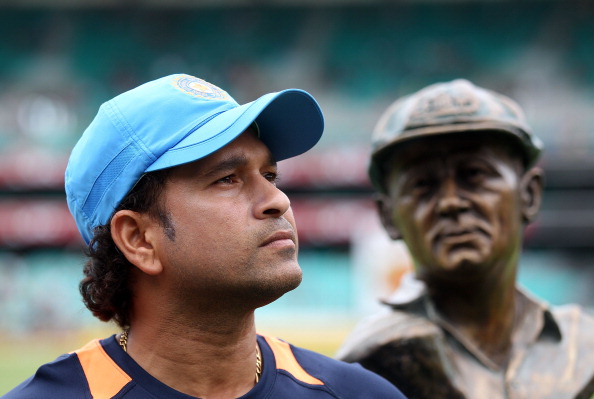 As the final test draws to a close, the clamour for Sachin's retirement will only get louder. For those calling for his head, wish wisely, for when he does go, cricket will never be the same again.
Cricket must mourn the day when Tendulkar walks away. For never again will there be a cricketer whose straight drive will bring smiles to a nation, whose every century would be cheered louder than a victory. For this is a man who made us believe we would take on the mighty and beat them. Sachin stands out in a team sport; for he is an athlete who his remembered for his individual brilliance, irrespective of the team result. How many sports can boast of an athlete like him?
What made Sachin an icon was his tenacity and his failure to accept defeat. He braved a hostile Pakistan attack on his debut. In the 1990s, he was an extraordinary cricketer in an ordinary side yet he believed that the greatest of triumphs were possible. It is that tenacity that took us to the semis of the '96 World Cup.
It was his sheer will that led to those knocks in Sharjah, that we call 'Operation Desert Storm'. The greatest spinner of the modern era had nightmares because 'one man' and not 'one team.' He even recovered from a personal loss to score a hundred in the '99 World Cup.
As Indian cricket turned a corner with the new millennium Sachin raised his game. It was his century in the first innings of the final test in Chennai that eventually contributed to us conquering Steve Waugh's invincibles. His lofted six against Pakistan in the 2003 World Cup made a nation believe that something special was possible. He adapted his game to score that marathon 241* in Sydney 2004.
When people were baying for his head after a string of failures in 2006 in West Indies, he rose again. He led an emotional run chase against England in 2008 against the backdrop of 26/11.
Now, it is that very tenacity that is telling him that the he can rise from the ashes and take this team back to the top again. His mind is egging him to go on, for he is a champion cricketer and would hate to fade away into the sunset. For playing for the Indian team is all that he has done since he was 16 years old, and it is hard for him to walk away from the only thing he has done his whole life.
I will be the first to admit that he is no longer the batsmen he used to be. He is fit – just look at him on the field – but his technique is slowly faltering. He is struggling to get the elegance of old into his stroke-play. It pains us when we see him play a laboured innings, hence we want him to walk away with some dignity. The nation does not hate him, it is just that it loves him too much to watch him struggle. He is our first sporting hero and in our country, we always want the hero to have a happy ending.