Sachin Tendulkar - One final round?
1.87K //
26 Mar 2013, 17:50 IST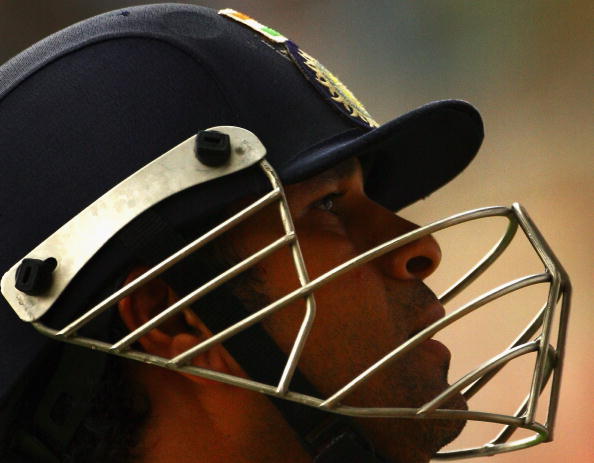 Finally, a clean sweep. The Indian captain may loathe the word, but for the fans, the scoreline of four to zip in the Border-Gavaskar Trophy was nothing but sweet revenge. Though one may play down the achievement of this young Indian side by arguing that the Aussies weren't good enough, there was hardly an Indian cricket lover who didn't clinch his fist and mutter the popular expletive after MS Dhoni slog swept to bring up the winning runs.
India vs Australia – a rivalry based on completely cricketing terms. Neither is it played for a small urn, nor to maintain political ties. It's played for pride, and perhaps that's why it has often produced the highest quality of cricket. This series too, produced one of the most entertaining displays in recent times, though one side was completely overwhelmed. It was a tough examination for both teams, as they had quite a few boxes to tick for the future. India found their answers in Vijay, Pujara, Ashwin and Jadeja, while the Aussies went back scratching their heads, along with a few added problems that weren't even on their syllabi.
However, there still remains a question that India hasn't found an answer to – Sachin Tendulkar. After an encouraging start in Chennai, the maestro faded off, resurfacing that old chants of "when will he retire?" But he started the series brilliantly, didn't he? Cover drive, leg glance, back-foot punch – his first three shots took the sting out of a raging James Pattinson. He not only tamed the Aussie quicks, but also averted what could have been a collapse for the inexperienced middle order. His partnership with Virat Kohli laid the platform for the assault that MS Dhoni launched to scar Micheal Clarke and his men for the rest of the series. The feet moved fluently, the bat swing was perfect, the balance looked good and the effects of the Ranji Trophy were visible.
However, it didn't last long. Hyderabad saw the first failure, Mohali had the Smith aberration and Warner's brilliance but Delhi witnessed the agony. The struggle was visible and the discomfort evident. That's been the case for sometime now. Tendulkar has struggled to live up to the standards that he himself had set. He has raised the bar so high, that his own past has become his nemesis now. The reflexes have slowed down, maybe even the eyesight, and it's normal with age and with every professional athlete. But Tendulkar is no normal athlete. He has been to places where no one's dared and done things that no one's dreamt of. So every time he misses the mark, questions are raised and fingers are pointed.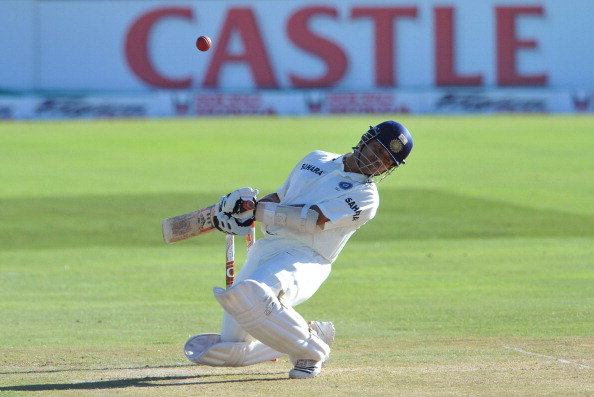 The fans want him to retire, and so do the experts. It's not that they don't want to see him in action. It's because they want to have a perfect picture memory of their favourite cricketer. A memory that's adorned by his glorious drives, wristy flicks, audacious lofted hits and the sizzling square cuts. They don't want to see a Tendulkar who grafts and struggle for his runs. They want him to go because it's just not attractive any more. They want to remember him as the destroyer of the mighty Shane Warne, and not as some batsman who kept misjudging Nathan Lyon.
Once upon a time, a wonder kid stood up to the wrath of Wasim and Waqar, and said "main khelunga" with a bleeding nose. The cricket world sat up, took notice and said, "This kid's going to be the best the world." He grew up and kept his promise. Records tumbled and the world bowed to his greatness. But things gradually changed. The form dipped, the injuries took a toll, and the run flow dried. Suddenly, God seemed mortal and the devotees panicked. That's how the game is. It's a great leveller, and it takes away more than it gives. A man who scored a hundred as a hobby has now gone almost two years without taking off that helmet to thank his stars.
But is this really the end? Did Kettelborough's raising left-index finger end the journey of the most celebrated sportsman that India has ever seen? Was the walk back to the pavilion at Kotla with his head down, the last memory of Sachin Tendulkar donning the whites for India?
Tendulkar, today, finds himself in a time when things aren't going his way. It's hitting him hard, and he looks desperate to arrest the fall. It's not easy for someone like Tendulkar to swallow his pride and wrestle against bowlers whom he, in his prime, would have decimated without breaking a sweat. But this phase might just unleash a different side of the man. A more human side that scripts a richer story than those years of undisputed supremacy.
Experts say that he has nothing more to achieve. True, there aren't enough records to break, but there is still something that's worth playing for. Pride. Pride is what got him here, and people like Tendulkar need a challenge. Come November, he might get that chance. It would be stern test, but maybe it would be a good time to give up the grafting and get back to the good, old fashion blunt force that made him the most feared batsman in the world. Maybe it's time to take out the 3.5 lbs bat and deliver some pile-driving punches that will rattle the experts, the fans and the world's best bowling attack for one last time.
Yes, the reflexes are waning, the shots are limited, the knees can't take the pounding and it's harder to recover from niggles. But then again that's when champions rise for their final salvo because….
"Going in one more round when you don't think you can – that's what makes all the difference in your life."

- Rocky Balboa