SATIRE: BCCI requests government for major scam to distract nation from Sachin's retirement
3.20K //
24 Mar 2013, 11:48 IST
DISCLAIMER: This article has been written for humour purposes only and should be read with a pinch of salt.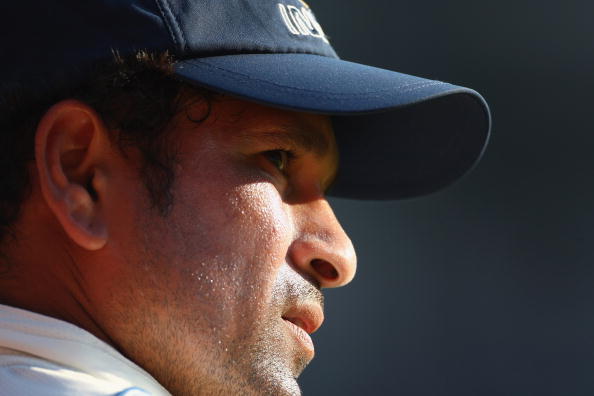 Fearing the backlash and mass hysteria on the streets after the impending retirement of batting legend Sachin Tendulkar, the Board of Control for Cricket in India (BCCI) has requested the government of India to distract the country with a major scam.
"It's the only way. After Sachin Anna says he's had enough of people asking him to retire the game, there will be mass agitations, protests, hartals (in Kerala and Kolkata, for no apparent reason), not to mention, deep anger and sorrow. The entire productivity of the nation will plunge for a month at the very least. In order to prevent such an issue, we have requested the UPA government to announce a scam on that day", said BCCI honcho N Srinivasan, wearing a Chennai Super Kings jersey before realising he was not supposed to be partial to a particular IPL team, even one he owns. "Heh. Neutrality-ku oru whistle podu", he quipped, before running in the general direction of a TV studio.
"Yes, it is true, Srini mama has approached us, asking us to hold on to the next scam and release it on the same date as Sachin's retirement", said Congress spokesperson Manish Tiwary. "We have been given instructions that it should be totally massive, eclipsing previous scams, and making something like a sportsperson retiring seem trivial in comparison."
When asked what scam could possibly be larger than the scale of the 2G and CWG scams, Mr. Tiwary reassured us on the ability of the Congress to do better each time. "We've been sharing best practices in scamming across departments. We've identified non-performing departments which have not been involved in scams for a very long time – such as that useless Tribal Welfare thing – and asked them to turn it around, else the department itself will be scrapped. At least a 100-crore thing to begin with, we're not setting huge targets", he said, with the confidence of a man who has just mastered MS Excel.
"We're thinking some petroleum scam which would be worth the GDP of a few central African nations. That should get the nation cheesed off enough to dismiss Sachin's retirement, no?", said A Raja, who apparently has been taking guest lectures for the rest of the Congress Ministers.
While Sachin haters are naturally having a field day, there's been a sudden surge in pride among his fanatical fan following. "Nothing but the best to be associated with Sachin!", screamed Aditya Iyer, a 'hardkor Sachin da fan…. Plzz reply 2me', according to his Twitter bio. "See, the awesomeness of Sachin is so great that it takes nothing but the best scam to distract the nation from him. Wah… He is truly great", he said, before running off to a tattoo parlour to get a GIF of Sachin's 143 Sharjah innings tattooed on his back.
Newspaper editors are visibly worried, however. "Goddamn… For the last 2 years we've been working on a 'Sachin Retirement Special' supplement. If they put out some major scam on that day, it means that all of our hard work will be totally ignored! Gah!", said the editor of a national newspaper, before going off to sign a deal with Arindam Chauduri to place IIPM ads.
Having the last word as always, Sir Ravindra Jadeja is nonplussed. "If they need a scam to distract the nation from Sachin's retirement, imagine what they'll need during mine! Probably a nuclear holocaust or something! Hyuk!", He said. (Please note – capital H)
We tried contacting the Australian cricket team for comment but we couldn't get a quote from them, since all of them were made to stand outside class for not finishing their homework.