Satire: The country reacts to Ravindra Jadeja's selection!
2.27K //
10 Dec 2012, 17:50 IST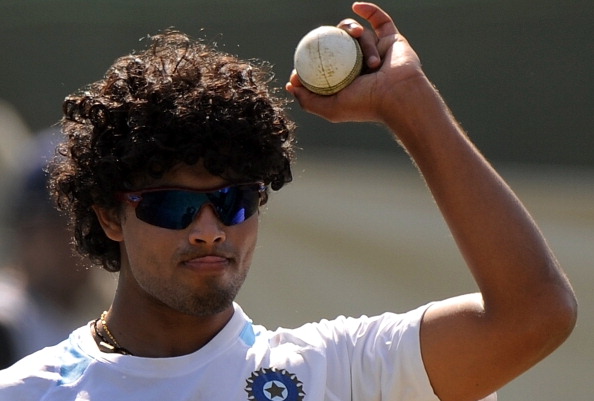 Ladies and gentlemen – the title of the post says it all. The news comes like water in the Gobi desert for Indian cricket fans. While they have seen their cricket team going down the drain in the last one year, they must be thrilled to see the selection of this saviour of Indian cricket. Sections of the crowd have already started calling him Noah and hope that he will take Indian cricket to safety in his arc. An ex-cricketer, better known as the Tracer Bullet, called him the Moses of Indian cricket, but tracked back on his statement when he was reminded where his last 'Moses of Indian cricket' ended up. "I was misquoted," said he. Overall, there  is a feeling of hope – hope that things will turn around in Sir Jadeja's presence.
We interviewed the members of different strata of society to know what the general public felt about this event of gigantic historical importance.
"See, our party is the way. Look at this series. We have won only one test and that was played in the Gujarat, the state where we have our government. Only one batsman has been able to score some runs in this series and he hails from Gujarat. With Sir Jadeja's selection, things will turn around for good. It's only our government which can provide environments for match winners to prosper. It's only or government which can provide pitches where we can win test matches. People of India will recognize and vote out this corrupt government by voting us in," said a leading MP from a certain party.
"Let me ask you. What was the reason that he wasn't picked in the test team till now? It was only when PM visited the state and intervened; he could be selected in the national side" said a politician better known as Diggi Uncle. "It was an RSS conspiracy," was his response when he was asked for the reason behind Sir Jadeja's sacking from the Indian team earlier this year.
"He is a very productive all-rounder and you know the reason behind that. He was born in Jamnagar, the place which hosts the most productive refinery in the entire country. I am very happy for him. Only if the Government can allow us to increase the prices, we can be more productive," said a leading businessman. When he was reminded that it was his inability to increase the productivity in a well renowned basin which was a major setback for the entire economy, he said: "I am not talking about producing oil. Let us increase the prices and we can produce more of what I meant. When was any doubt on Indian's ability to produce babies?"
"You know who is behind this inspired selection? It's me. Hope he debuts in Nagpur" said Mahesh Bhatt in his standard pose – eyes closed, frowning face and arms fully stretched so that the world could see his extremely fertile armpits. When he was asked to give an explanation, he said: "When was the last time a string of stupendous performances forced the world to select and debut someone? When was it? It was the Bhatts who selected and gave a chance to Sunny Leone in Jism 2 after her string of fantastic performances in other 'matches'."
"The country demands…," said noted journalist Arnab Goswami before our correspondent disconnected the call because he wanted to avoid a melodramatic torture.
"Oh, he has been picked. Good. I would have loved to tell you my thoughts but I am running short of time. I need to repair my drinks trolley for Nagpur," said Manoj Tiwary on the condition of anonymity.
DISCLAIMER: It is a work of fiction. Any sentiments hurt are deeply regretted. Please do take in jest.