Send-offs not part of cricket: Steven Smith
9.05K //
08 Jan 2015, 04:26 IST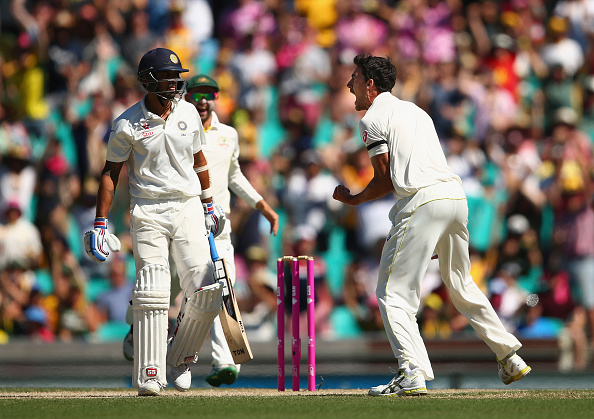 Aggression spilling out has been a feature of all of India's tours of Australia in recent years, but Australian captain Steven Smith feels that giving batsmen triumphant sending-offs is not a tradition of the game that needs to be carried on into the future. Mitchell Starc's exaggerated reaction after dismissing Murali Vijay in the third ball of the Indian innings on Day 2 of the final Test has attracted some degree of bristling in the away team camp.
"I don't think it's a good part of the game to send batters off," Smith said.
"It's not a part of the game that needs to go ahead.
"I'm sure our players will stay pretty calm when we get wickets from now on."
Starc was dropped after taking two wickets in the second Test in Brisbane, and was criticized by Shane Warne for lacking aggression in his body language.
No issue with Starc aggression: Smith
Smith however preferred not to criticize Starc's behaviour, saying, "I didn't see what Starcy did. I was busy celebrating myself.
"The umpire never said anything. I don't see any issue there at this stage."
Pressed by journalists to say which of the Indian bowlers had troubled him most in the series, Smith preferred to be diplomatic and said, "I've felt good throughout the whole series to be honest, I'm really happy with where my form is at and where my approach to batting is at the moment."
The new Australian captain has an average of 139.6 against Indian bowlers in the series with one more Australian innings to go.