Spin-less Kiwi land
919 //
17 Nov 2012, 10:05 IST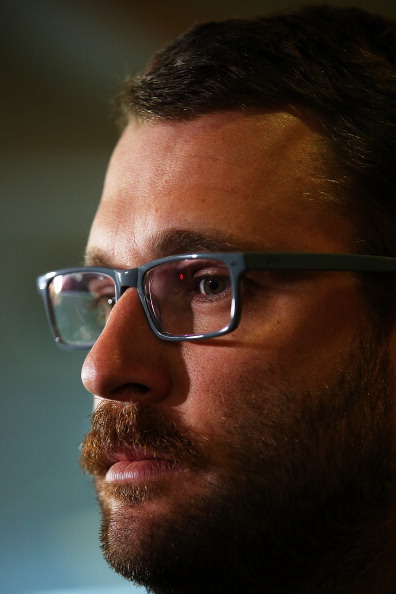 The New Zealand team has always been vulnerable against the spin bowling and their batsmen have suffered a lot in the subcontinent conditions, always. New Zealand need to do  something special if they want to avoid their fourth successive Test series defeat this year, having already lost to South Africa at home and then in the West Indies and India. Kiwi batsmen looked ordinary every time they faced Narine in West Indies; the spin duo of  Ashwin and Ojha troubled the Kiwi batsmen every single time they bowled to them.
New Zealand batsmen come to India/Sri Lanka/Pakistan, get thrashed by the spin bowling, go back and come back again to get thrashed. Orlando A. Batitsta quoted "An error doesn't become a mistake until you refuse to correct it." There has been no real effort by the Kiwi think-tank so far to improve this aspect of their game. "We don't have a spin bowling culture here" is an old argument given in the defense of this, but then if there isn't, it can be made. Daniel Vettori is fighting a lone spin battle in the Kiwi land for the past one and a half decade and it looks like spin bowling will suffer even more once he retires.
Why can't they encourage spin bowlers by providing spinner-friendly conditions at the domestic level? Why can't they break this so-called shackle of  "we don't have spinning culture here?" Providing spinner-friendly conditions at the domestics level will not just encourage spin bowling, but this will also prepare their batsmen against spin bowling. They can call someone like Shane Warne or even Murali to have short sessions with the young aspiring spinners, even if they've to pay for it.  Lads are not willing to be spinners there because they don't see any incentive in being one and again, people blame their culture for this. Daniel Vettori, who's the best spinner New Zealand has ever had, should contribute to this cause and encourage young spinners to carry on. He's the man all the young spinners of the country look up to and his contribution in developing the spin culture will be vital. I am sure he is doing his bit but it's time he should take the responsibility and put in more efforts to help his team overcome this "big" hurdle.
It's disheartening to see class batsmen like Taylor and McCullum surrender against spin bowling and as a result, young batsmen in the dressing room develop that fear against spin bowling – watching their heroes get thrashed more often than not.
This problem could be settled easily but only if the think-tank of New Zealand cricket is willing to think. They've allowed this problem to get the better of them and now it's impacting them badly. But as they say, "it's never too late to mend." New Zealand cricket should start looking ahead and develop an atmosphere for spin bowling, or things will go from bad to worse. A small family of cricket cannot afford to have these one-sided affairs and especially not when a quality side like New Zealand – who has produced great cricketers and great cricket in the past – is at the receiving end.