The Ashes 2013: Top 5 batsmen to watch out for
2.34K //
09 Jul 2013, 20:33 IST
Ashes 2013 promises to be a tight encounter between the willow and the cherry. The conditions in England have hardly been indicative of summer and that means that there might be that extra bit of help for the faster bowlers. However, we saw that the new drainage systems have meant that the wickets are not traditional green tops but a lot more drier. That might help the batsman get along once they have settled in and we might see some big scores. In such a situation, the surfaces will also offer a bit of spin and bounce making for a well-rounded contest between all the arts of the game.
It is a truth universally acknowledged that a Test match is won by the team that can win twenty wickets in a game and while that old adage remains ever true at the Ashes this year, the batsmen will want to put up heavy first innings totals in order to set up a victory for their side.
The series will put some of the best batsmen of the world on show, who will be exhibiting their skill. Kevin Pietersen will be making a return to Test Cricket after being out with a knee injury for a while whereas Michael Clarke will try to put aside his miserable back problems to lead his side with the bat. It remains to be seen which player and which side comes out on top at the end of the five match series.
Here is a look at the most probable players who might be on the top-scorer charts at the end of the series:
5. Shane Watson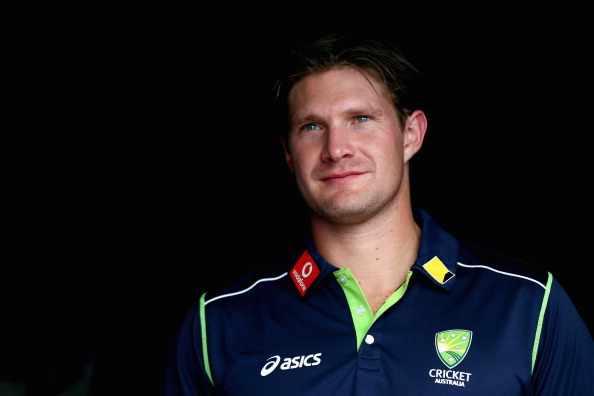 The right-handed batsman has the required technique to handle the hostile swing of the likes of James Anderson as well as the composure to handle the pace and bounce of the likes of Stuart Broad and Steven Finn. He is an attacking batsman and while he will try to put a price on his wicket, he can easily switch gears once he has put some runs on the board.
In that respect, he will play the kind of role that Kevin Pietersen has played for England in the last few editions of the Ashes. He will try and impose himself upon Graeme Swann and unsettle the off-spinner's rhythm especially at Trent Bridge where there is negligible assistance is not on offer.
The fact that he will be opening the innings for Australia alongside the experienced Chris Rogers bodes well as he will complement Watson's natural ability with his wisdom. This is 'the series' for Shane Watson as he can prove that he belongs to the longer format of the game.