The Ashes - Quantity, not quality?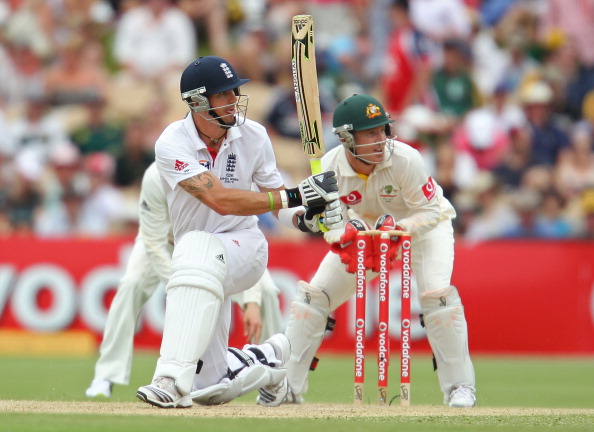 As England stare down the barrel of a humiliating series defeat in New Zealand, their fierce rivals Australia return across the Tasman channel to lick their India-inflicted wounds. In terms of one of the biggest years in the history of Test cricket, neither team could have envisaged a worse start to 2013.
It's a year that will see back-to-back Ashes series only a few weeks apart. Bodyline, Bradman, Botham '81, Australian domination throughout the nineties, Captain Cook's runs, Warnie's Gatting wonderball, and of course that incredible series in 2005 – the nostalgia surrounding the battle for that little urn is endless. But could the upcoming duels be the worst in a generation? On current form, perhaps.
Australia, returning from India, are in utter disarray. In-fighting and public humiliation were on the menu as the management pressed 'self destruct'. It's hard to see how Micky Arthur can still hold any respect within the dressing room. Arthur sent four key players home for not doing a menial piece of 'homework', a list that included vice-captain Shane Watson and bright sparks James Pattinson and Usman Khawaja. All three are easy picks for the Ashes, and to believe that any negative baggage won't be carried in to the series is naive. Oh, and they were humiliated in a 4-0 series whitewash.
And the holders? Well, the results speak for themselves.
England are notoriously inconsistent on tour, which may render their current form a little bit irrelevant, but a changing middle order and injuries around the camp threaten to disrupt what was, only a couple of years ago, a settled and well oiled machine. If they do go on to lose in Auckland, it represents their worst series result in a long, long time, and how quickly they react to that will be key to the Ashes series. They face New Zealand on home soil first, and will be aching to reverse fortunes with a win.
England will be favourites leading in to the series on home soil. Over five matches, they will profess to be the far greater side - Australia may well start the Ashes with only one batsman averaging over 40 – and over twenty-five days, they should romp home. Ashes pressure is different, however, and with Tim Bresnan and more importantly Graeme Swann and Kevin Pietersen returning from long-term injury, it will take time for them to regain match fitness, and for the team to re-adjust.
In Australia, well it remains to be seen what state both sides will be in after the English summer. The voodoo surrounding the Ashes down under was well and truly smashed by a Cook-inspired England last time round, but a galvanised Aussie side boasting a more than useful bowling attack could balance the odds this winter.
What is sure is that neither of these sides are at all near the pinnacle of the world game, something that hasn't happened in an Ashes series since the late 80s. Back-to-back Ashes series represent a feast of cricket for fans the world over, but in terms of quality cricket? That remains to be seen.