The pre-World Cup dream team
4.23K //
26 Jan 2015, 00:43 IST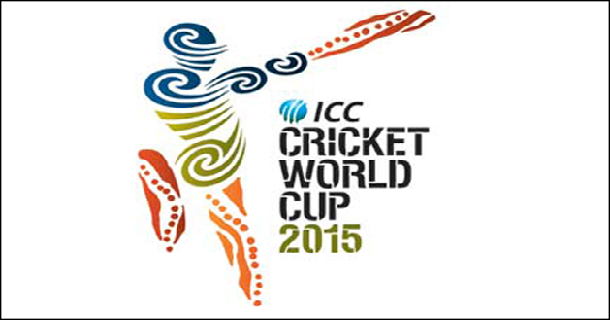 The buzz around the quadrennial carnival is quietly building up. Teams are busy figuring out respective preferred elevens, legends of the past are sharing their success mantra, analysts are forecasting possible winners and fans are engaging in all such peripheral activities.
One such routine exercise is evoking memories from the past to form an all-time great World Cup XI side; and after an edition concludes, the best players are drafted into a dream team of performers from the particular World Cup. How about enlisting a pre-tournament set of players who have stood out after the conclusion of the World Cup of 2011 as a crude summary of the names to watch out for over the next couple of months?
Tillakaratne Dilshan
Tillakaratne Dilshan has scored the most number of runs (as an opener) since 2nd April 2011 in ODI cricket and also the most number of hundreds. Although his form in 2011 and 2012 was marked with string of low scores but since 2013, he has turned on consistency in his output in this form of the game. Having hit a successful patch since the last couple of weeks, Sri Lanka would be hoping a similar performance over the course of the world cup from him.
Hashim Amla
At the other end is somebody who seems invincible in most ways at the moment. His bat is on a record-breaking spree and the numbers generated in this process are comfortably ahead of his peers. With 54.19, Hashim Amla has the best average as an opener in this format for the last 4 years (minimum 20 matches) at a healthy strike rate of 85.81. South Africa would be pinning its hopes of a victorious campaign pivoted around the form of Amla.
Virat Kohli
Virat Kohli walks in at number 3 having notched up the most number of hundreds at this position (minimum 20 matches). He has the 2nd highest average at this position and also at the same place in the list for highest run-getters at this position. Although his batting slot for the world cup is currently unclear, many would like to see him bat where he has recorded many memorable knocks.
AB de Villiers
There has been a conscious effort by the South African team management to have the best batsman around the globe bat at 4. An average of 57.68 with an unparalleled strike rate of 102.12 at this position bears testimony to this backroom plan. It goes without saying that South Africa's fortunes in this world cup will largely depend upon the magnificent AB de Villiers.
Angelo Mathews
Angelo Mathews has quietly built a reputation for himself as a reliable lower order batsman in this format, alongside being one of the main bowlers in the side. With an average of 54.13 at 89.48 and 13 unbeaten knocks in 35 innings at number 5, he provides the cushion lower in the batting line-up. He has the ability to shift gears and also to anchor an innings in tough situations. Sri Lanka will be expecting Mathews to lead them from the front.
Umar Akmal
The late middle order batting slots are generally expected to score those additional 20-25 runs batting first or be the finishers while chasing totals. In such a team, the abundantly gifted Umar Akmal can be the number 6 batsman in this line-up. He provided a glimpse of his big tournament temperament during 2011 and will carry the responsibility of repeating that on this occasion as well. He has been the 3rd highest run-getter at this position behind Dhoni & Mathews with a decent average of 38.64 at a strike rate of 89.79.
MS Dhoni
Not so long ago, MS Dhoni was probably one of the best batsmen in this form of the game, discounting his keeping. His stunning credentials as a finisher are well documented and an average of 66.20 at number 6 and 7 with an excellent strike rate of 90.95. To accommodate rest of the team, this keeper-batsman can come at number 7 in this team.
Dale Steyn
The new ball in this side will have to be taken by the impeccable Dale Steyn. He has claimed 70 wickets in 42 innings during this period at an average of 22.27 at a strike rate of 30.2. He dries up the runs through tight lines as evidenced by his economy rate of 4.41. If Steyn fires during the World Cup consistently, South Africa would be a hard team to beat.
James Anderson
Mirroring those numbers and impact is another swing bowler in the form of James Anderson. 71 batsmen have been dismissed by him an average of 22.60 with a wicket every 30.0 deliveries. At 4.51, he has a very good economy rate for a new ball bowler. England's performance in the world cup will largely swing the way Anderson swings it.
Sunil Narine
The guile of Sunil Narine has flummoxed many batsmen across teams in both the limited overs formats in recent times. Narine fits in as the only spinner in this side (considering Australian conditions), with impressive statistics in the last few years. He has 73 wickets in 52 innings to his name at an average of 26.49 at an economy rate of 4.10.
Mitchell Johnson
The X-factor in the bowling attack of such a fantasy team would be provided by Mitchell Johnson. He has been Australia's highest wicket taker between April 2011 and January 2015. His numbers have been stunning for an out and out strike bowler viz. average 24.88, strike rate 31.8 and economy 4.68. His reputation has been soaring since 2013 and would be an ideal culmination with a starring role during the World Cup.
Note: All the statistics are for the period 03 April 2011-24 January 2015.