The Pujara Presumption
1.57K //
06 Mar 2013, 21:30 IST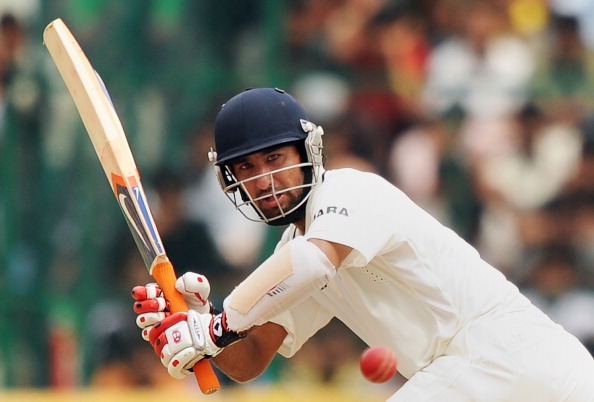 When promise is apparent in an individual, the legend tag is never far behind. And more often than not, newcomers are compared with known greats – people whom generations have admired and whose abrupt loss those very generations can't cope with. When Virender Sehwag burst onto the scene in 2000, almost an exact copy of the master in stature and batting style, we hailed the arrival of the new Sachin. Going further back, at least one or even both of Waqar Younis or Wasim Akram were supposed to become the next Imran Khan,  Hansie Cronje and Steve Waugh were captaincy clones of Kepler Wessels and Allan Border respectively and closer home, a sizeable section of cricket enthusiasts thought that Ajinkya Rahane was made of the same stuff as Rahul Dravid after their solid performances together in IPL 2012. Many names in the previous 2 lines I have written are actually legends of the game but they are definitely not "nexts" – Sehwag is not Tendulkar 2.0, Akram/Younis, though great fast bowlers, never had Imran's all round skills and quite frankly Waugh would have had a worse captaincy record than Border, if not for the individual brilliance of Messrs Langer, Hayden, Ponting, M Waugh, Gilchrist, McGrath and Warne. Potential does beget greatness but legend in its exact form cannot be replicated – time, situation and ability combine to make sure that it does not happen.
So is Cheteshwar Pujara the next Rahul Dravid? When Pujara walked in at number three in the second innings of his debut match, his promotion, lauded as a master stroke by Dhoni, was an act that ushered in the change that will define Indian Test batting for the foreseeable future – by promoting him over Dravid, Dhoni was passing the baton over to "Young India". Such momentous acts have happened before. When Tendulkar hit Shoaib Akhtar for a six in exactly a decade ago during World Cup 2003, the shot signified the dividing line between Indian and Pakistani domination in cricket matches between the neighbours. India hasn't lost half as much to Pakistan in the new millenium as it did in the 1990s. And every time Pujara "meets the ball under his eye" or executes the copybook on drive, the cheers for the "New Wall" get louder. Our number three spot is still guarded by the same qualities that have so lovingly nurtured it for the last 15 years – dependability, concentration, patience and technically correct batsmanship.
So, that is what "the next Rahul Dravid" means – a player who displays technical maturity, unflappable application and a  quiet, steely warrior instinct. He should be an accumulator who thrills by his simplicity, not a performer given to exuberance. It's not for the next Dravid to step out and smash a spinner over long on, but rather to be stoic in defense, letting his rapier-like blade execute that bended knee cover drive to gladden the hearts of the purists. Hence, Dhoni brought about huge change – in appointing a youngster to take over a mantle so associated with another individual, he accomplished a smooth transition from old to young while ensuring that tradition lives on even when people are gone. So, a batting spot, regarded to be the most important in the entire order, is now looked upon more from the personality than the run scoring angle. Viv Richards was perhaps the greatest number three batsman the world has ever seen, but he was as far away from the Dravid school of batsmanship  as today's Australian team is from Waugh's invincibles of the early 2000s.  Obviously Pujara has scored heavily since his debut but his impending greatness, if achieved, will be in stark contrast to the Wall – because Dravid was created, not born.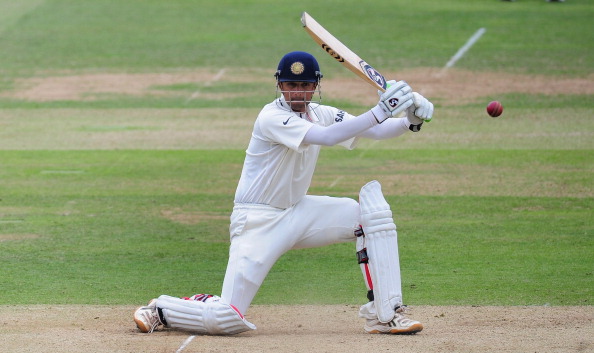 Admittedly, Pujara's technique and temperament match Dravid's to a significant extent, but this is a double edged sword. Akash Chopra, in the book "Timeless Steel", called Dravid "the cricketer most evolved", pointing out how as his career progressed, the great man adjusted every aspect of his game – technique, stance, bat weight and attitude to become Rahul Dravid, the Wall. He progressed from being Sanjay Manjrekar's replacement, though he was wrought in the same mould of defensive play, to become one of the fab four of Indian batting, each of whom far outstripped Manjrekar. Dogged defence does not lead to such heights. His demeanour went from cowing down to Allan Donald's sledging in the 1997 South Africa tour to standing up to the gusty Australians in the 2003 and 2008 series. He let time form him- remolding, recasting and chiseling away at stubborn outdated habits to emerge better after every series, in fact every match. When we think of Rahul Dravid today, we remember the sum total of his contributions – from the focused 23-year-old scoring  95 at Lords in 1996 to the mature 38-year-old gentleman cracking a century at the same venue. The intervening time, though appearing static and conveying a sense of consistency, is in fact fraught with change and ups and downs – adapting to the new times, new bowling attacks, new mindsets.
So, which Rahul Dravid are we comparing Cheteshwar Pujara with? Which avatar of a constantly changing phenomenon? Are we looking at the average of Rahul Dravid over 15 years of cricket and thinking that Pujara will be successful to the same extent because he has those basic traits? It's possible, but unlikely because success would depend on his adaptability to situations thrown at him rather than his inheritance of talent. And when he evolves, will the final product remain Rahul Dravid ? Definitely not.