The search for Tendulkar's replacement
1.65K //
28 Mar 2013, 23:38 IST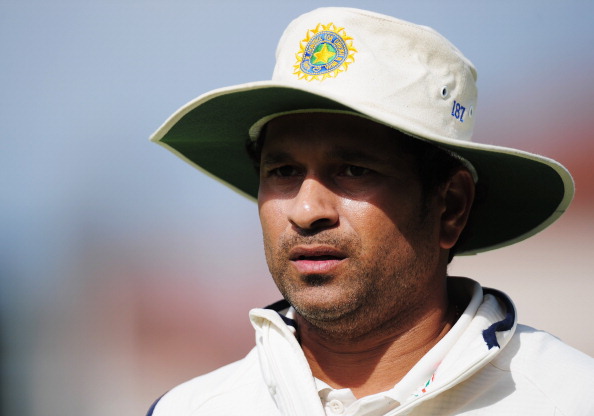 If Sachin's fans – and that group includes me – had their way, this search would never have to be undertaken. Unfortunately, it cannot be avoided. In fact, we should be worried if the think-tank isn't concerned about it already.
Cheteshwhar Pujara, during the Border-Gavaskar trophy, showed how easily some shoes could be filled despite being occupied extensively for more than a decade. However, Pujara had waited in the wings for quite a while. I am afraid the No. 4 spot which Sachin has owned for what seems like eternity doesn't have any strong contenders for replacement, at the moment.
When we look at the statistics, Sachin was pointed out for having the lowest aggregate among the top six regular batsmen. At 198 Tests old, it would be ruthless to nudge him out ahead of the South Africa tour, but the South African tour promised to be a difficult one and Sachin would be 40 by then. Ergo, there are whispers already about him retiring and no one believes that there is a purple patch around the corner this time, like there was the last time these whispers went around.
Ahead of the retirement issue, stands an even bigger question. Who will fill those boots – even if it means they have to walk in boots that are a good three to four sizes bigger than their own feet?
Virender Sehwag, in the past, had shown interest in this position. But I would be surprised if he gets a crack at it, given that Sachin is still far ahead of Sehwag in terms of form and physical fitness. For all the experience garnered, Gambhir might get a shot at it too. After all, he has been in the team long enough to have travelled all around the world. Given that Vijay, and to a large extent, Dhawan have virtually sealed the opening spots with big photo frames and even bigger nails, Gambhir could eye the No. 4 position. His skill against spinners could also prove valuable in that position, at least in India, provided he scores some runs in the near future.
In the ideal scenario, it should have been Rohit Sharma sitting pretty at 25 Tests and an average above 40, if not 50. The classy Mumbai batsman, like Sachin, can handle pace and bounce with ease; what the cricket ball can do was never an issue with him. However, those who have bet on him are probably out of wagering, if not bankrupt. Unless he has an incredible Ranji season, preferably one where he duplicates Jadeja's efforts of multiple triple centuries, I don't see him making the cut.
The current batch of selectors seem to be impressively harsh taskmasters, and Rohit might have to prove himself with tons of runs. Even then, he might find himself on the wrong side. Rahane had a poor debut but he will surely be on the flight to South Africa. It would be a learning experience for him if he got to play ahead of Jadeja. If Irfan Pathan can boast of supreme fitness, he might get a chance as the fast bowling all-rounder, but the odds are stacked against him.
So, with Rahane fighting for No. 7, Raina out of the question on bouncy, seamer-friendly tracks and Sharma indulging in inconsistency, we still don't have an answer for the No. 4 question.
The selectors might try Kohli at No. 4, as he has the composure and shots needed on any track- not to mention, a century abroad, which even Pujara cannot boast of at the moment. Dhoni will then certainly have to cement himself at No. 6 to buffer the lower order, leaving vacancies at No. 5 and No. 7.
I want to think of Ambati Rayudu who, like Dhawan, has been waiting for a long time and only now is learning the value of considerate aggression. I have seen quite a few India A teams touring, but do we have the cricketers who have been making all the right sounds? Are the selectors even picking teams with the sole purpose of filling the empty reservoir that will be created when Sachin hangs his boots?
It's a reasonably young team. There are young batsmen like Tiwary, Rahane and Sharma who have played quite a few seasons. Then there is the seasoned bat of Gambhir. Before we clamour for Sachin's head, before we even point at the so-called elephant in the room, we need some soul searching. After all, you can't ask a place to be vacated, if you don't know who or what you are going to fill it with. It will annoy some, but even with an average of 30 in the last dozen matches or so, Sachin had it in him to pick the side from 12/2 in the first innings of a series and take the team to safety.
But in the end, I am a Sachin fan; it's the think tank that needs to think of alternatives. We got lucky with Pujara and possibly with Dhawan too. But we may not be lucky a third time.