The sense of an ending
1.29K //
16 Dec 2012, 17:51 IST
Dear Indian Fan,
I request you to read this letter. I believe that since you are so passionate about the game and act as if your life was dependent on Sachin's innings, it would be worthwhile to take notice of this.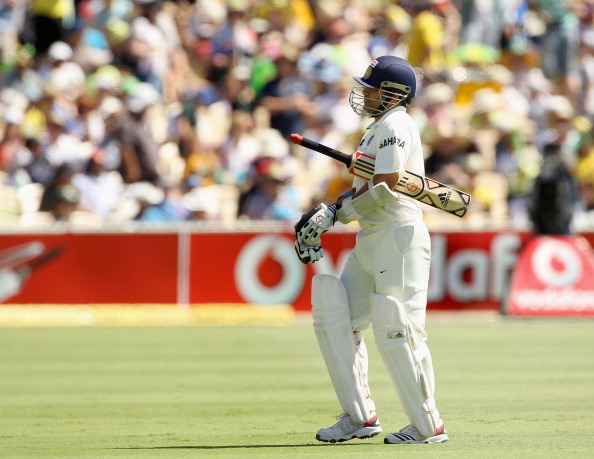 I remember, in no particular order, a series of lasting images:-
1) Peeping through the windows onto a TV in a hotel during my final year in hostel and hurling abuses at the Aussies as they had him caught at 175.
2) Shouting at the top of my voice, 'Come on Sachin!' as he whacked Andy Caddick out of the ground in the 2003 World Cup match a day after Caddick said that it was easy to get Sachin out.
3) Looking visibly moved by Sachin smashing 140 in the game against Kenya after losing the most inspirational figure in his life, his father.
4) Hugging my dad when Sachin was lifted by his team mates after the 2011 World Cup and telling him, "we are the world champions now Dad!"
5) Shaking hands with friends, exchanging bear hugs as Sachin Tendulkar scored a single and Ravi Shastri announced, "first man on the planet to reach 200 and he is the Super Man from India, Sachin Tendulkar"
6) Sachin, on getting bowled in one of the test matches against New Zealand by Tim Southee, raises his bat, visibly displeased with himself after continuously getting bowled and almost smashes it on the ground.
This last is something that I read on a site first, then saw on Youtube. Sachin never did that. I do not remember all these memories vividly, but I remember the impressions those images had on me. It filled my head with tranquillity akin to a pilgrimage to a holy shrine in silence and contemplation but all the while joyful. It was only after that last incident did the calls calling for his retirement emanating from intellectuals and ignoramuses grew as unbearable as the cawing of a band of crows on a pleasant morning.
For a boy born 101 days before Sachin made his debut, it was only fitting that he was an equal admirer of the game and one of its most ardent disciples. I have grown with Sachin. I have gone from a point where I was the size of Sachin's bat to one where I can hold one on my own. The transition has been 23 long years. Long careers like those of Dravid, Ganguly, Laxman, Kumble, Ponting, Mark Waugh, Glenn Mc Grath, Shane Warne, Brian Lara, Graham Thorpe have begun and ended with some of them going on to become commentators. Some of my friends born at that time have gone on to get married and a few have become parents as well. I have broken many ties by the passage of time but Sachin and me, that relationship still continues.
If you are able to exactly remember the date and time of a famous event, it clearly means you have never ever experienced thoroughly because such events make you forget the existence of time and the silly fact that we are bound by the movements of the hands in a circular motion. The phenomenon called Sachin Tendulkar was never bound by time and space. When he played, people, irrespective of their nature, were transported altogether to a parallel universe where time never had restrictions but peace bound them all.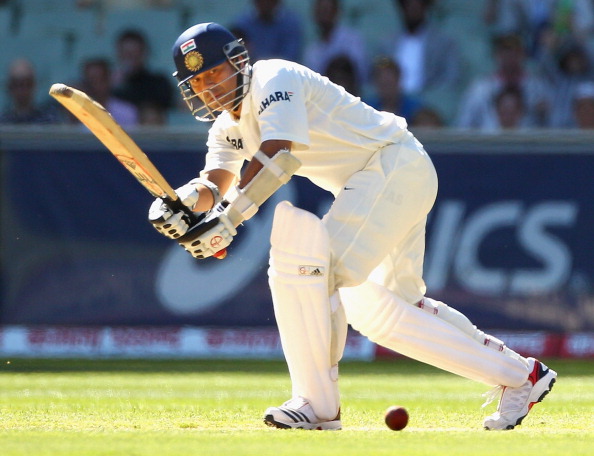 I vividly remember a Pakistani cricket fan – people might recognise him as the white bearded and green attired old man – being interviewed after the Mohali Test in 2005 against Pakistan. Sehwag got 173 but Sachin was out on 94, 6 runs short of a world record 35th century. The match ended in a draw, thanks to a fighting partnership between the centurion Kamran Akmal and Abdul Razzaq. The Pakistani fan was disappointed. On being quizzed why he replied, 'I came all the way here so that I can see my beta score his 35th hundred. But he got out on 94. I shall pray to Allah and wait fervently'.
Mind you, for all the animosity that exists between India and Pakistan as publicised by the media, a Pakistani fan was disappointed because Sachin Ramesh Tendulkar could not get to his 35th hundred. More over, he spoke of Sachin as 'my beta' – my son. When Sachin batted, it did not matter to an Indian fan or even a Pakistani fan for that matter as to what was their religion, their mother tongue, their nationality and all the other mindless differences.
I remember vividly a match, not so long ago, in Madras (now Chennai) against Pakistan. We were struggling at 82/5 against a Pakistani attack comprising the legends Wasim and Waqar, Shoaib Akhtar and Saqlain Mushtaq. Sachin has a terrible back sprain, we are told, after he retired hurt on 17. But he returns to take India within 12 runs of the target and gets out on 136. Wasim Akram would later recall that knock as 'the finest innings I have watched'.
Sachin could have complained of back pain and taken rest. He chose not to because he wanted the spectators to get their money's worth.
The 1999 World Cup. Sachin Tendulkar's father, the Boost of Sachin's energy, breathes his last. He, for all his achievements in 10 years, could have politely gone back but he chose not to because India was in a World Cup and he could not leave the team in such a critical journey. He comes back, smashes a whirlwind 140 against Kenya, and dedicates it to his late father.
The 2008 India – England test series. Sachin Tendulkar scores a match winning 103 against England in a record chase of 387 and dedicates the knock to the whole of India, especially to Mumbai, after the 26/11 terrorist attacks as if to say, in the lines of Bhagat Singh, "I am a man and all that affects mankind concerns me".
All this and much more Sachin has done for India. Yet, cruelly, without ever giving a thought to the times when he made you happy, you ludicrously question his place in the side. I was shocked to find a leading Indian newspaper printing on the front page after the Kolkata Test as to what is the best suited Indian team at the moment. No Sachin Tendulkar in the list! IPL and T20 won't create SachinTendulkars and Rahul Dravids, they may however give rise to Azharuddins, Ajay Jadejas and Kamblis.
I am not saddened at the moment as to the retirement of Sachin Tendulkar, but in displaying such a disgraceful attitude towards a man who has not cribbed once about the sacrifices he has made for the sake of your joy, you have become morose by your lack of gratitude.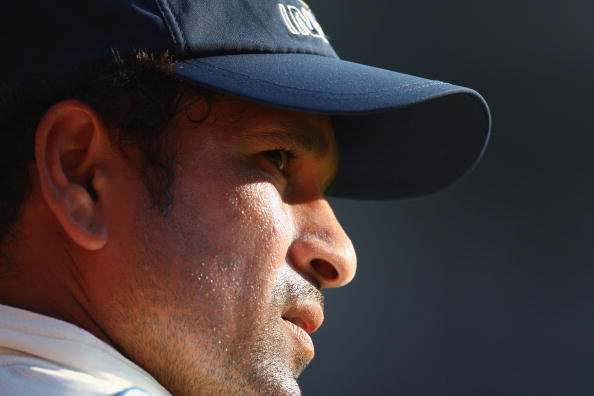 Bhagat Singh once said, "I urge you to crush your individuality first. Shake off the dreams of personal comfort. Then start to work. Inch by inch you shall have to proceed. It needs courage, perseverance and very strong determination. No difficulties and no hardships shall discourage you. No failure and betrayals shall dishearten you. No travails imposed upon you shall snuff out the will in you. Through the ordeal of sufferings and sacrifice you shall come out victorious. And these individual victories shall be the valuable assets of a Nation in Progress."
All this and much more Sachin has done for India. The question is, what have we done for our country that we are worth remembering for?
I can sense the ending of a genius but I sadly acknowledge the decrease in the pure cricket loving community. Their numbers are decreasing at a far greater pace than necessary.
To Sachin bhai, on behalf of your die-hard fans, I have not seen a Don Bradmann or a Gary Sobers, but I have seen you- the man who inspired men like Dravid and Ganguly to become Legends and for that, I am forever indebted to you.
Someday when you call it a day, please pay a visit to the museum of my heart where you can visibly see the impressions each of your innings left me with.
'History is a certainty at a point where the imperfections of memory meet the inadequacies of documentation'- The Sense of An Ending by Julian Barnes.
Your story, Sachin bhai,  is worth remembering. It is said that in order to be remembered, one must either lead a life worth writing or write a story worth reading. The story you have carved out for yourself is worth being read and your life, worth writing.
While people may wonder and question your presence, I sincerely prod you to go as far as your eyes can see,your hands can move and your legs are fit!