The similarities and differences of Clarke and Cook
899 //
25 Nov 2012, 20:58 IST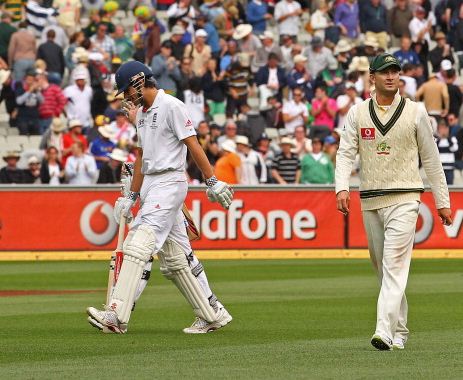 Leadership in cricket seldom brings out the best in people given the added rigours and pressures of captaincy. All eyes are suddenly focused around your performances on the field, and the stress is on! However, there have been captains across cricket over the years that have thrived under the pressure of governance: Ricky Ponting, Steve Waugh, Andrew Strauss, Graeme Smith, Sourav Ganguly, etc. They have been successful captains in terms of results as well as outdoing themselves after captaincy had been given to them. Over the past few months, we have had 2 captains – Alastair Cook and Michael Clarke – who have, with their performances, issued legitimate claims to join this elite group of captains. Cook and Clarke have their differences, but they also have a lot of similarities.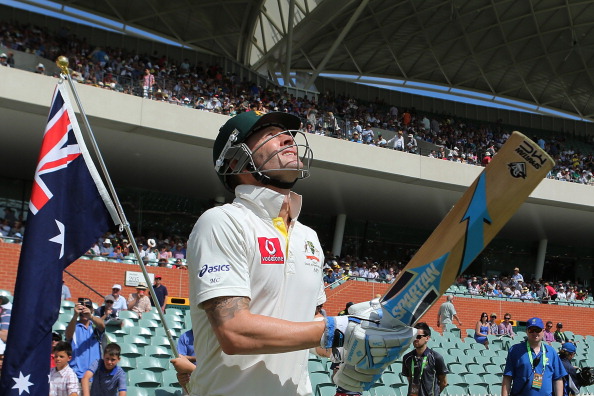 Michael Clarke has made his way into the record books and has scored 4 double centuries in 2012. Ever since he took over the captaincy reigns from Ricky Ponting post the World Cup early last year, Clarke has been having a great time in the office. Having been handed a fairly inexperienced team, Clarke has not only made the most of his resources, but has also done a fantastic job of leading from the front. Clarke has won 9 Tests out of the 16 that he has captained, losing only 3. In the last one year – starting from November 2011 – he has averaged a whopping 83.40, while he averages a mammoth 119 with 1309 runs in 2012. Also, in his last 12 Tests since Cape Town last year, Clarke has averaged 140 in the first innings.
The story is not so different for rival English captain Alaistair Cook, who is having another golden run. Cook is only second to Michael Clarke this year in terms of number of runs scored; he has accumulated 1026 runs at an average of 46.63 in 13 matches. Cook notched up his fourth century in his first 4 Tests as captain today. He has drawn level with English greats like Wally Hammond, Geoffrey Boycott and Colin Cowdrey on 22 Test hundreds – now also joined by teammate Kevin Pietersen. Wally Hammond reached the record landmark in 85 Tests, just as Cook did – nobody has done it quicker. What has made Cook's back-to-back centuries in India so special is the fact that the conditions are not favourable to English batsmen, and yet, he has resolutely fought the battle.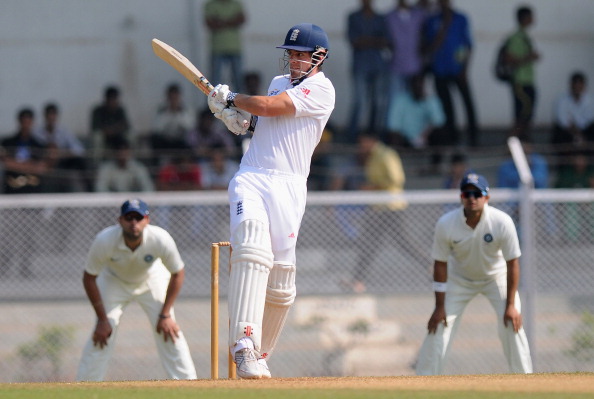 There are lot of similarities between both Clarke and Cook; both of them were vice-captains for their sides for about 3 years before they got to be skippers. Both Cook and Clarke took over the team when it was facing a plummet. They have a throng of youngsters to manage and at the same time, some veterans – which is what makes their jobs a tad more challenging. When it comes to T20 cricket, both of them have neither really enjoyed nor had much of a career in it – which gives them the chance to focus on the longer formats. While Clarke has managed to handle a team and induce a new spirit of winning amongst his young troops, Cook has brought in the much-needed calm following the controversies that marred their team spirit. Both of them have brought a sense of belief in their teams and have led from the front.
Sometimes I wonder, what makes cricketers successful? Is it their exceptional talent, their ability to compete at an elite level? Maybe it is just their their insatiable hunger for achievement, their appetite to prove themselves and create examples.
This is the dawn of a new cohort of front-runners.