The sorry state of Indian Sport
1.01K //
09 Dec 2012, 23:33 IST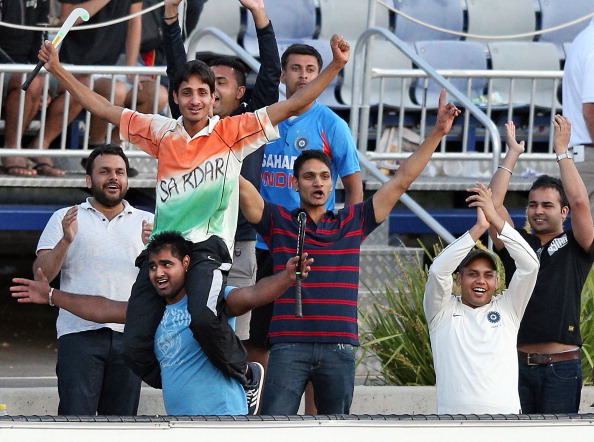 As if being disqualified from the Olympics was not enough, India has been beaten by England in the test series and at hockey, they lost to Australia and then lost to Pakistan in the bronze medal match as well. Even in chess, there was a loss; and in badminton, tennis etc, we have come nowhere near our Chinese neighbors!
What is the reason for this pathetic state of sport in India? We INVENTED chess and Hockey. Why did we lose in our own games?
Chess, I can understand, as it has a lot of pressure and it is not a team game. A bad moment is enough to ruin the best of days. Besides, our Chess Champion V. Anand is phenomenal. But in Badminton and Tennis, we have come nowhere close to conquering. Yes, we have made greats like Bhupati and Padukone, but they are nowhere near Federer, Nadal, Djokovich, Murray. In Badminton, we have Nehwal. Yet we are not on par with the Chinese. So we will excuse tennis and Badminton too. Let us consider only Cricket, and also a bit of Hockey.
Firstly, cricket. Anyone who has seen the last two test matches know India has had their butt kicked big time. What really rubs it in my face is the advertisements, like that one which said Kya India baja payegi Angrezo ki Baansuri?
And I was like yaar wo Angrez to humari Baansuri to kya ek joor ka kaan ke niche bhi baja ke ja rahe hai! Why this state of a team as glorious as India? Well, let us look at the scores. Our openers scored under 50. Sehwag scored only 49, which is bad for a test match. Yuvaraj was disappointing, but he has come back from cancer so perhaps he is not just as fit. Kholi was not hideous but really disappointing. What was salt in the wounds was not Sachin Tendulkar going out at just 5. It was Dhoni going out for a duck. And the fact that a BOWLER, C. Pujara, scored more than both our openers!
At this rate, I am gloomy as India goes on, prepping for the Nagpur test, and the India Pakistan and India Australia series. I am really upset, and not feeling really positive about the prospects. We don't lack talent. But why then is the talent not performing? Is it because India are not as good as they were, or is it because England are better? I think its a little of both.
I don't know how or why the bowlers are not performing. If they lack talent they would not be selected. If they were not fit, they would not have been selected. The selectors would select only the best of the best in the country and if this is the best we have, I feel sorry for Indian cricket. I don't know why this is happening, and I don't know how to stop it, but the fact is, I am severely disappointed in what is going on. Is this too, a political agenda? Have those gormless goofs we; in a moment of enthusiasm called politicians, finally screwing up sport too?
Then we come to Hockey. I am not a great follower of hockey. But I did play a good deal of hockey and I enjoy the game. But the question is not why did we lose. It is why couldn't we play better! India has produced Dhyan Chand, who is to Hockey as Pele is to Football, as Don Bradman is to Cricket, as Roger Federer is to Tennis! And I know the amount of talent in India, which is beyond the roof. I was never really good at the game, to be honest. I preferred football, and now I have moved on to badminton. But I have seen my team play, and they are good. But not one of them ever said it is my dream to play hockey for my country.
That means, simply put, hockey is not getting the limelight it deserves! India is not bad. We have top notch players. But why is the team still failing? Something is wrong, and if it is not the players, it is with the government bodies governing the game.
I am truly disappointed in Indian sport. It doesn't have that exposure. We fans worship our respective sports, we have the passion
India doesn't lack skill and talent. What it does lack is training, facilities, scouts and the enthusiasm to play for the national team. And this enthusiasm is missing because the sport, though having a vast fan following, seldom sees people willing to play.