The toughest part of being Tendulkar
1.00K //
08 Dec 2012, 20:25 IST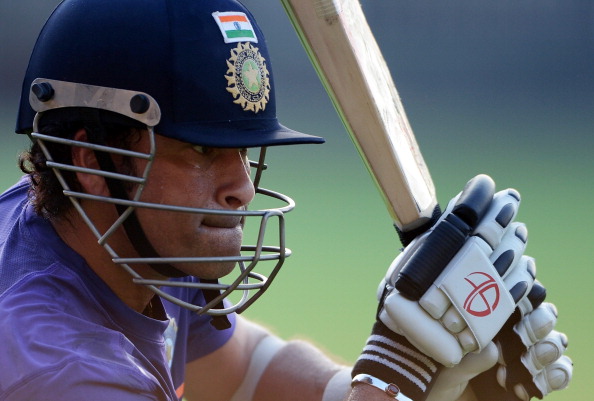 What I'm seeing for the past few days is every second person calling for the Master to retire. I know he's not performing up to the mark and doesn't deserve a place in playing XI on the basis of current form, but we as fans don't have any right to ask him to retire, no matter what. Drop him from playing XI, but don't call for retirement.
NOW, to those who say Sachin should retire and call him selfish, please read this carefully and answer a few questions:
1. Duncan Fletcher: A coach who showed his colours and attitude in his very first overseas tour against WI by not trying to chase 100-odd in 20 overs with 8 wickets in hands, and accepting a draw. That is not questioned by you. Why? Also, can you give me one, at least one significant achievement of his during his 20 odd months as a coach of the Indian cricket team?
2. MS Dhoni: A captain who seems to change his approach towards the game with a change in coach. He was a dasher and a bold decision maker under Lalchand, was a thinking captain and a good reader of the game under Gary Kirsten, and has suddenly transformed in to a defensive captain. Why? Is he not responsible for all this as a captain? Is he a good enough player in test cricket to find a place in playing XI? There are many more points here, but let's move on.
3. Gautam Gambhir: An opener failing for as long as three years now is not criticised or questioned. Why? Add to it his desperation to win captaincy and his unnecessary verbal spats with the captain in the media. Is this not hurting India's performances?
4. Virender Sehwag: The dashing opener is failing too for the last two years, though lesser than his opening partner. He is still considered, with people saying that he will come good at some point of time. Why?
Again, some comments in the media by him and his desire to captain the side, despite the quality of his performances, can never be questioned for integrity, but is surely affecting team results. Isn't it?
5. Vacant number six spot: Do we have a cemented player at this place ? Is this not one of the reasons for current scenario ?
6. Bowling attack: I need not say anything about this, because there is nothing seriously to say. Is this not one of the reasons?
Is the polluted dressing room atmosphere not the reason for the current situation?
Since the 2011 World Cup, India played WI in WI, Eng in Eng, Aus in Aus, NZ in India & now this series. From all the above series, only against NZ was Sachin the worst among the top six batsmen, while in the rest he was at least third best, as the whole batting lineup failed, including Dravid and VVS (RD was good against England, but still not at his best). Moreover, the experience of these two players is also being missed now.
Tell me one FAIR reason to take out Sachin first and not the others..
Don't mention the age factor, as it makes me laugh. I mean, a (relatively) performing senior can't be sacked for non-performing youngsters (I'm talking about those in playing XI).
Think twice before calling the man selfish or playing for records after he has given 23 long years to cricket with the utmost honesty and dedication. Allow him to retire on his own terms, and don't force him. Drop him if he is not performing. I'm sure he won't mind, but forcing him to retire will surely hurt him, and his true fans like me.