It has been more than 140 years since England began their journey in international cricket. They have played a whopping 1885 matches across all three formats of the game. Only Australia (with 1895 games) have made more appearances.
In order to normalise numbers and peer opinions across different eras, Tests are accorded more importance than the limited-overs formats while ranking the England legends. The ability to shift the momentum of the game as well as the capacity to perform against the best in the business are given higher value. Defining performances in the Ashes series as well as game-changing contributions in ICC tournaments (for players of recent times) are considered to hold greater significance.
In ascending order, let us take a close look at ten of the greatest cricketers produced by England during their illustrious history.
Honourable Mentions: Alastair Cook, Derek Underwood, Ken Barrington, Harold Larwood and Jim Laker
---
10. Alan Knott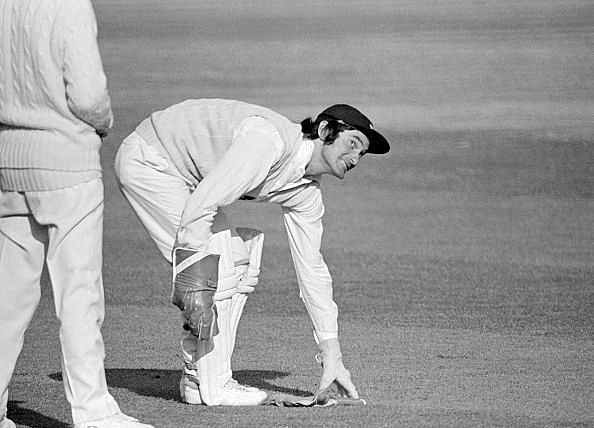 Alan Knott's tally of 269 dismissals remains the highest among all wicket-keepers in England's Test history. Whether it was dealing with Derek Underwood's deceptively vicious spin or Bob Willis's menacing pace, he was at complete ease behind the stumps. In particular, his impeccable prowess with the gloves on unpredictable and sharply deteriorating pitches was a sight to behold.
Apart from being an extremely reliable wicket-keeper, he was also a useful batsman. He could defy in-form bowlers with his doggedness and overcome testing spells with a vast array of shots. Before Adam Gilchrist sparked a major revolution, the affable Knott was the gold standard for aspiring glovemen.
Career Span: 1967-1981
Tests: 250 catches and 19 stumpings from 95 matches; 4389 runs at an average of 32.75 with five centuries and 30 fifties
9. Graham Gooch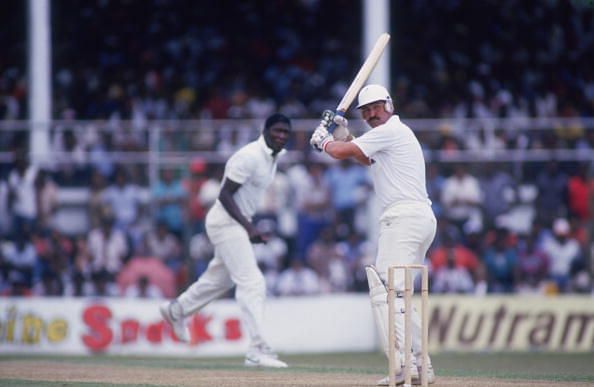 While the likes of Ken Barrington and Dennis Compton may have better averages, Graham Gooch's extraordinary performances against the most dangerous bowling attack in the history of the game are enough to put him in the upper-most echelon of England greats. During the 80s and early 90s when the fearsome West Indies fast bowlers were leaving incredible destruction in their wake, Gooch was one of the very few batsmen to emerge unscathed.
If his 213-ball 153 on a fresh and quick surface in the 1981 Jamaica Test against the pace quartet of Holding/Marshall/Garner/Croft was one of the finest attacking displays against hostile bowling, the opener's unbeaten 331-ball 154 earned England a rare Test match victory against the intimidating West Indies team at Leeds in 1991.
Gooch's overall collection of 8900 runs remains the second most among all England batsmen in the game's traditional format. When ODIs began to gain prominence, the right-hander showed his versatility by accumulating more than 4000 runs at a decent rate.
Career Span:
1975-1995
Tests: 8900 runs from 118 matches at an average of 42.58 with 20 centuries and 46 fifties
ODIs: 4290 runs from 125 matches at an average of 36.98 with eight centuries and 23 fifties
8. James Anderson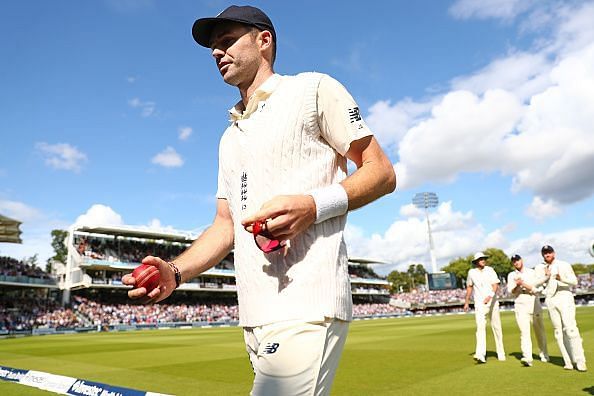 When he ran in to bowl during the fourth Test against South Africa at the Old Trafford Stadium in Manchester during the recently completed home season, James Anderson was doing something unforeseen in the game.
The exceptional exponent of swing was operating from the James Anderson End. One of the modern icons of England cricket, the seamer from Burnley has managed to carve a niche for himself.
Apart from the quicker and more dynamic Dale Steyn, no fast bowler in recent times has ruthlessly preyed on the techniques of accomplished batsmen in a manner as elegant as Anderson. Armed with a smooth action, the veteran has made the ball talk time and again under gloomy clouds.
Detractors may be quick to point to his under-whelming overseas record. However, he has got better with each season and contributed to famous Test series victories in Australia and India. In an era of flat tracks and short boundaries, his reasonable record in ODIs stands as a testament to his adaptability.
Career Span:
2003-present
Tests: 584 wickets from 151 matches at an average of 26.83 and strike-rate of 56.1 with 28 five-wicket hauls and three ten-wicket hauls
ODIs: 269 wickets from 194 matches at an average of 29.22 and economy-rate of 4.92 with two five-wicket hauls
7. Wally Hammond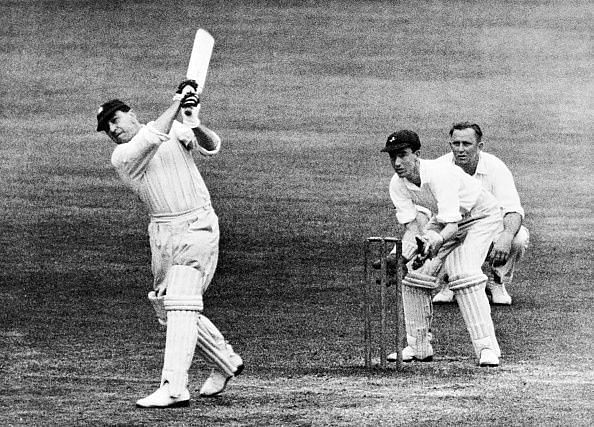 When he played his last Test in 1947, Walter Reginald Hammond was comfortably the leading run-scorer in the history of international cricket until that point in time. More than 70 years since then, many batsmen including nine from England may have overhauled his tally of 7249 Test runs, but very few have managed to leave as enduring a lasting impression as the legendary batsman from Kent.
As evidenced by his 110 catches and 83 wickets, Hammond was a multi-dimensional cricketer with incredible natural talent.
Although he possessed a wide variety of shots, the right-hander chose to curtail his back-foot play as he continued to evolve with time. His fierce drives on the up not only sent the audience into delirium but also deflated the bowler's confidence in a palpable manner.
Career Span:
1927-1947
Tests: 7249 runs from 85 matches at an average of 58.45 with 22 centuries and 24 fifties
6. Kevin Pietersen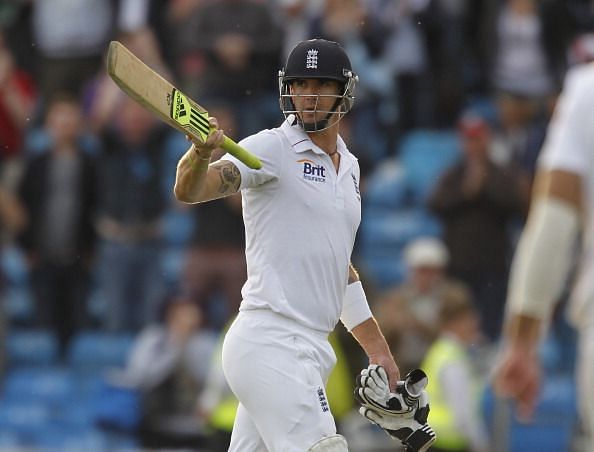 Unarguably, Kevin Pietersen was England's most gifted batsman since David Gower. If his gigantic presence at the crease was not enough to obliterate the opponent's momentum, the flamboyant player's invigorating stroke-play could force even well-respected bowlers into their shells.
The belligerent cricketer spent his formative years in South Africa. Disgruntled with the selectors' indifference towards his potential, he shifted base to England and rose through the ranks in rapid time. Pietersen was a maverick who could often test the team management's patience.
However, his rare ability to snatch the momentum from opposition teams and produce numerous match-winning knocks turned him into a global star. From pulverising world-class spinners on a raging turner in Mumbai to helping England lift their only ICC Trophy, the man has had an eventful career.
Career Span:
2004-2014
Tests: 8181 runs from 104 matches at an average of 47.28 and strike-rate of 61.72 with 23 centuries and 35 fifties
ODIs: 4440 runs from 136 matches at an average of 40.73 and strike-rate of 86.58 with nine centuries and 25 fifties
T20Is: 1176 runs from 37 matches at an average of 37.93 and strike-rate of 141.51 with seven fifties
5. Sydney Barnes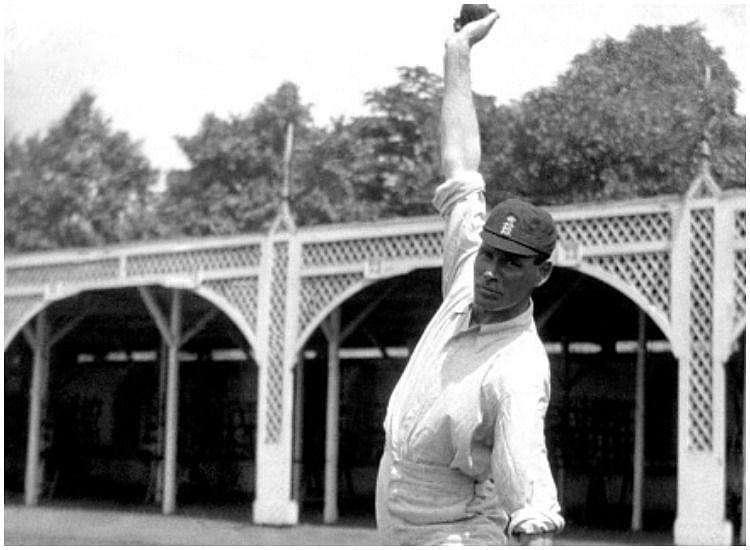 If one goes by pure numbers, Sydney Barnes has a legitimate claim to be the most lethal bowler of all-time. Among all bowlers in Test history with at least 150 wickets, his average of 16.43 is peerless.
The record books describe him as a canny cricketer who whipped up a deadly concoction of swinging deliveries and spinning balls.
Barnes set the trend for future generations by making optimum of the new-ball and landing the hard cherry on its seam. Contrary to perception of the modern-day cricket aficionado, his wickets did not come against novice batting lineups. Australia and South Africa were the only opponents in his international career.
While the former had already established a culture of producing technically strong batsmen, the latter outfit contained the likes of Aubrey Faulkner and Dave Nourse among others.
Career Span:
1901-1914
Tests: 189 wickets from 27 matches at an average of 16.43 and strike-rate of 41.6 with 24 five-wicket hauls and seven ten-wicket hauls
4. Sir Len Hutton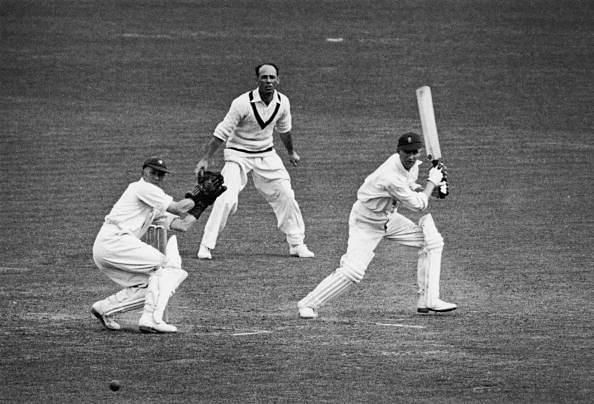 England's first professional Test captain, Sir Leonard Hutton was also one of their greatest ever batsmen. His career makes for an interesting read. Four years since his international debut at the iconic Lord's Cricket Ground, he suffered a severe injury during a gruelling training session. He required multiple bone grafts to off-set the fracture.
While spending a lengthy rehabilitation period in an obscure hospital wing, he had to reconcile with the fact that his left arm was going to be almost two inches shorter than his right one.
Not the one to wallow in self-pity, Hutton dug deep in his mental reservoir and modified his game completely in order to suit his physical condition. Despite the altered technique, he seemed to pick up from where he left off and continued to score runs aplenty against different types of bowlers.
While he was able to occupy the crease for long periods, the masterful batsman could also enthral spectators with his captivating stroke-play.
Career Span:
1937-1955
Tests: 6971 runs from 79 matches at an average of 56.67 with 19 centuries and 33 fifties
3. Sir Ian Botham
Without a shred of doubt, Sir Ian Botham remains the most charismatic cricketer to play for England. If his batting was explosive and often game-changing, the right-armer's aura and sharp intellect helped him pick up heaps of wickets. Alongside fellow superstars Imran Khan, Kapil Dev and Sir Richard Hadlee, he was one of the treasured cricketers in the 1980s.
At the peak of his prowess, Botham was the cynosure of all eyes. Seldom had a cricketer triggered such outpourings of euphoria in England. The Jubilee Test in Bombay and the 1981 Ashes have become a part of cricket folklore for the single-handed dominance of the resplendent all-rounder. While those 5000-plus Test runs were scored at an amazing strike-rate of 60.71, his 383 wickets were also the most by any bowler from his country until James Anderson usurped the record. Even though he declined rapidly in the latter part of his career, Botham still managed to pick up 16 wickets in the 1992 World Cup and played a key role in England reaching the final.
Career Span:
1976-1992
Tests: 383 wickets from 102 matches at an average of 28.40 and strike-rate of 56.9 with 27 five-wicket hauls and four ten-wicket hauls; 5200 runs at an average of 33.54 and strike-rate of 60.71 with 14 centuries and 22 fifties
ODIs: 145 wickets from 116 matches at an average of 28.54 and economy-rate of 3.96; 2113 runs at an average of 23.21 and strike-rate of 79.10 with nine fifties
2. Fred Trueman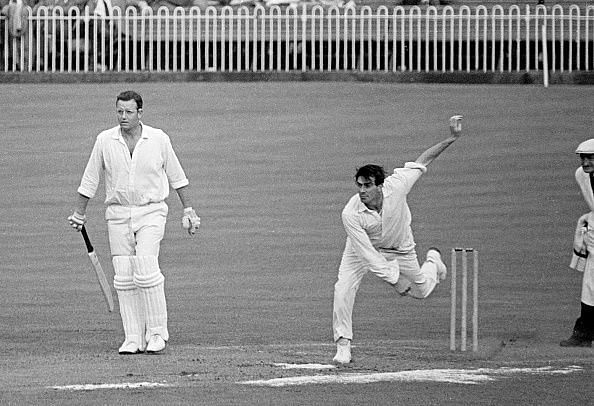 When India began their second innings during the 1952 Headingley Test, they trailed England by a paltry 41 runs. If the visitors had even entertained any thoughts of a historic upset, then their dream was blown to smithereens in a jiffy as a 21-year old debutant fast bowler reduced them to 0/4.
Everyone in the stadium was aware that a freak of nature had arrived. From the moment he set foot in Test cricket, Fred Trueman terrorised numerous batsmen with his hostile pace and unplayable movement.
Steaming in from a languid run-up, Trueman's smooth action and unyielding will enabled him to dominate the fast bowling scene in the 1950s. In his pomp, he was the dream pacer. Despite gaining the ability to generate extravagant swing, the Yorkshireman never sacrificed on his biggest asset. Even as age began to take its toll in his later years, he continued to bowl at fearsome pace and motored to the then-unprecedented landmark of 300 Test wickets.
Career Span:
1952-1965
Tests: 307 wickets from 67 matches at an average of 21.57 and strike-rate of 49.4 with 17 five-wicket hauls and three ten-wicket hauls
1. Sir Jack Hobbs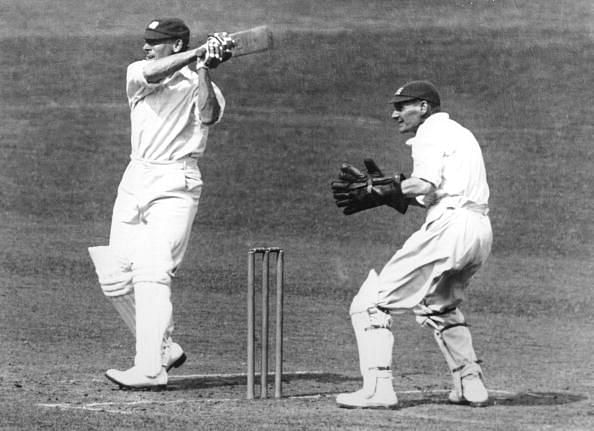 Jack Hobbs's unparalleled importance to England's sporting history was vindicated in 1953 when he became the first professional cricketer to receive a knighthood. Affectionately revered as 'The Master', Hobbs' dominance encompassed every level of the game.
Were it nor the First World War which robbed him of his peak years, the right-hander could have added plenty more to his eventual tally of 5410 runs.
Forming one of cricket's most storied opening partnerships with fellow Test great Herbert Sutcliffe, Hobbs embodied himself as a bulwark at the top of the order and consequently left an indelible footprint in the annals of the sport. The Surrey legend's first-class numbers are jaw-dropping.
No batsman has come close to his phenomenal collection of 61760 runs and 199 centuries from a humongous 834 first-class matches. Hailing from a simple background, the legacy of the self-made genius la in his unswerving dedication and unbridled love for cricket.
Career Span:
1908-1930
Tests: 5410 runs from 61 matches at an average of 56.94 with 15 centuries and 28 fifties
Edited by Anuradha Santhanam