Team India have suffered a major fitness scare ahead of the 2023 ODI World Cup, with all-rounder Axar Patel having picked up a hamstring injury.
Axar was ruled out of the Asia Cup 2023 final against Sri Lanka on Sunday and had to be replaced by Washington Sundar. An official update by BCCI stated that Axar picked up a "left quadriceps strain" during the Super 4 match against Bangladesh.
Indian captain Rohit Sharma also provided an update on Axar's injury after the Men in Blue's 10-wicket triumph over Sri Lanka in the Asia Cup final. He informed the media that Axar had a small tear, which could take a week or 10 days to heal.
"I don't know. We have to see how that injury progresses. Some guys recover quickly, and I hope that's the case with him. I am not sure whether he will be able to play the first two games against Australia at home. But we will wait and see," the Indian captain added.
During the press conference, Rohit revealed that off-spinner Ravichandran Ashwin is also being considered for the all-rounder's role along with Sundar.
In the wake of the Indian captain's statement, we analyze who India should pick between Sundar and Ashwin if Axar is ruled out of the 2023 World Cup.
---
Ashwin: The surprise choice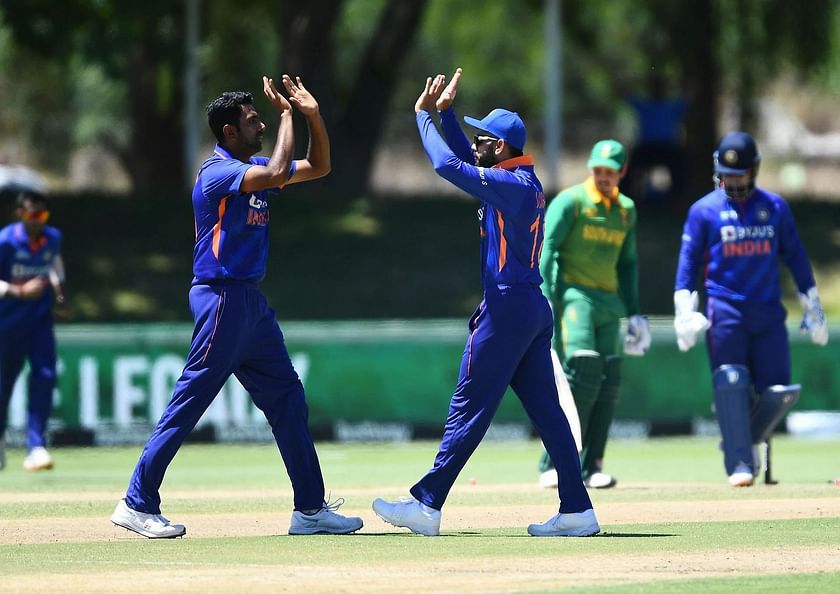 Ashwin is a proven performer in international cricket. And while Tests is his forte, he has a more than decent record in ODIs. In 113 matches, he has picked up 151 wickets at an average of 33.49 and an economy rate of 4.94. He was also part of the Indian team that won the World Cup in 2011.
However, one cannot depend on past glory. If we look at his recent ODI record, one would realize that he hasn't played a one-day match for India since January 2022.
Rather bizarrely, he played only two matches during the tour of South Africa and was then axed. Before that, his last ODI appearance was in June 2017. So the Indian team management clearly hasn't shown a lot of faith in Ashwin in the 50-over format over the last few years.
If we analyze his performance in his last 10 ODIs, Ashwin has claimed nine wickets at a disappointing average of 54.22, with a best of 3/28. Considering the middling numbers, it's a bit strange that India are considering him for the ODI World Cup.
At the same time, what Ashwin has is a wealth of experience, which is irreplaceable. And so, he might not have the numbers to back his case, but there is no reason why he can't deliver if given a chance.
Remember, he did a more than decent job after earning a surprise recall for the T20 World Cup.
---
Sundar: The more eligible candidate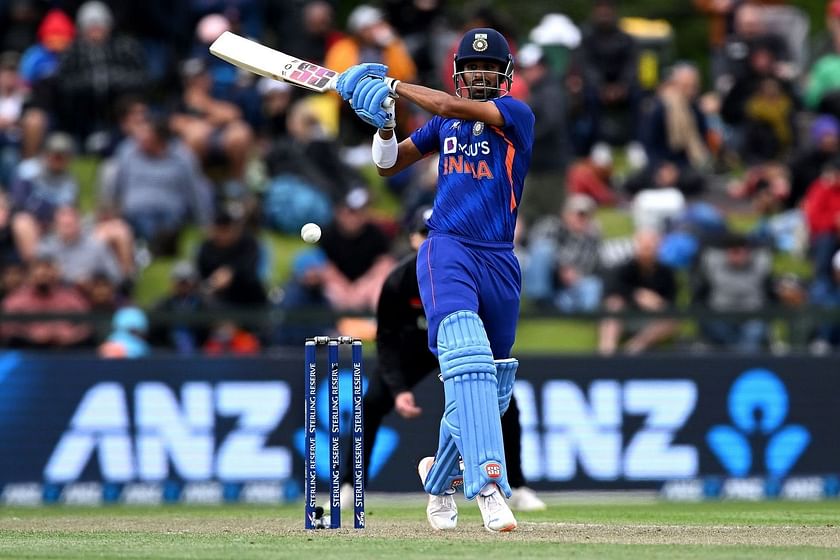 If we compare Sundar with Ashwin, he is no match to the latter as a spinner. But as an overall package, the youngster seems a better choice as a like-for-like replacement for Axar. Like the left-arm spinner, Sundar has the skills to keep things extremely tight and can also open the bowling if the need arises.
In his short ODI career, Sundar has proved that he also has a knack for taking wickets, an area in which Axar and Ashwin have been found lacking. Then again, to put things into perspective, Sundar has played only 17 ODIs, claiming 16 wickets at an average of 27.18 and an economy rate of 5.05. So, it will be early to come at a full-fledged assessment of the off-spinner.
Sundar's fitness is also a concern as he has been out of action due to injuries for a majority of the last few seasons. But the one area where the 23-year-old has an edge over Ashwin is definitely his batting skills. Of course, Ashwin is no mug with the bat, but he does have his limitations in the one-day format.
All said and done, while it wouldn't be surprising if Ashwin gets the nod considering his wealth of experience, Sundar seems the practically correct choice.
Poll : Who would be a better replacement for Axar Patel if he is unfit for World Cup?
91 votes