What has happened to the Indian batsmen?
988 //
12 Dec 2012, 20:14 IST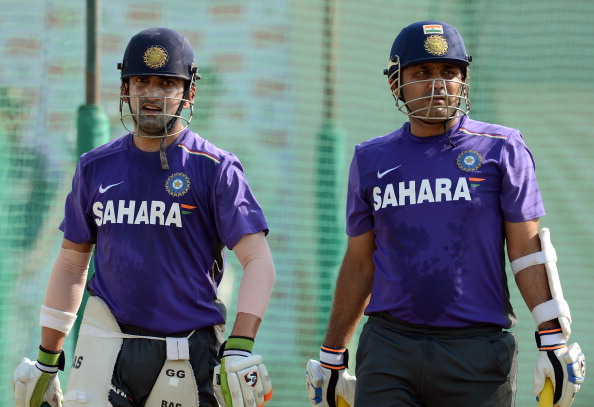 It was titled the 'Revenge Series'; a series where India would show England and the world that their humiliating losses in England and Australia were just a bit of bad luck. And considering the fact that this series was held in India, on pitches where India have been invincible over the last decade or so, and England have not been successful for as long as one can remember, there was no reason to believe that anything less than a complete humiliation of England was on the cards.
The first test at Motera, Ahemdabad fuelled these expectations further. An imperious performance saw India register a nine wicket win and take one step towards exacting their revenge. But who would have expected the shape this series was about to take over the course of the next two tests in Mumbai and Kolkata.
India were greeted with a turning track, with the usual bounce that can be expected from the Wankhede pitch in Mumbai. Nobody expected India to struggle the way they did, but they should have taken pointers from the fact that India lost a wicket on the third ball of the match. India suffered a middle order collapse as a star studded batting line up (supposedly the best in the world) was kept afloat by a resilient Cheteshwar Pujara – who played yet another marathon knock – and R. Ashwin, India's lead spinner. India were bowled out for a little under 330. A lacklustre bowling performance further complicated matters as India tried (what would prove to be a monumental task in the end) to overturn a lead of nearly a 100 runs.
The second innings exposed just how deep in trouble India actually were. After a relatively solid opening partnership, India collapsed like a house of cards. Experienced and in-form players like Kohli, Yuvraj Singh, Dhoni and of course, the greatest batsman in the world, Sachin Tendulkar, looked like school children as the English spin duo ripped through the Indian batting and bowled them out cheaply. India did suffer a humiliating 10 wicket loss in that test, but fans consoled themselves by thinking that the Indian batting had a bad day in the field.
But then in the 3rd Test, their false hopes probably ended. On a flat track at the Eden Gardens, where batting required just a little bit of application, the Indian batting once again came a cropper. Barring a surprisingly good knock of 76 from the Master Blaster, not a single specialist batsman could get set and play a big knock. There were minuscule contributions from everyone but not enough to set a big score and challenge the English who lost just a solitary wicket to surpass India's total of 316.
In the end, India trailed by 207 runs and would have hoped to post a fighting total and try to regain the lead in series. But once again, the Indian batsmen were left clueless as, one after the other, they walked back to the pavilion. Poor shot selection was partly the reason why they found themselves in such a position, but all credit goes to the Englishmen who bowled brilliantly.
At a stage like this, now that the Indian team is trailing in the series and is looking set to be beaten, it is time that they sit down and analyse what has gone wrong for them ever since the first test got over. All signs immediately point to the fact that batting is one of the major contributors to their downfall. What has gone wrong for a team which has grown up playing in these conditions and has achieved most of its success here? What has happened to a great player like Tendulkar, who holds all the records in the world but is struggling to score even 10-15 runs and is being outscored consistently by a number 8 batsman?
The first thing that India needs to rectify is their overconfidence in their ability to handle the English bowling. If one looks at the way the Indian batsmen have fallen, one will see a distinct carelessness in the deliveries leading up to their dismissals and also unnecessary risks taken, which led to their downfall. Many will argue that this is an effect of over-indulgence of the limited formats of the game but at this level and with such quality players, one has to expect India to be able to adapt to the situation.
A major concern for India is the form of Sachin Tendulkar. A long debate has been raging on for the past few months that it's now time for Tendulkar to retire because of his lack of runs over the last year, which is beginning to hurt India. All that he is doing, is blocking a place in the team which could otherwise go to a youngster, who may perform better than him at this stage.
Another reason why I strongly believe that it is time for him to go, is because his contribution to the team in all ways is minimal. As the most experienced player in the side, he should be aiding the captain when the team is struggling rather than taking a backseat and letting things go on as they are. Also, I cannot bear to see such a great player make a mockery of himself. Over the last few series, Tendulkar's defences have been completely breached. 4 out of the 6 times, he batted against New Zealand he was completely beaten and clean bowled. Against England too in the ongoing series, he has constantly been edging the ball to slips and has neither got his timing nor his footwork right. All these are signs that age is catching up with him and maybe it is time to finally call it quits.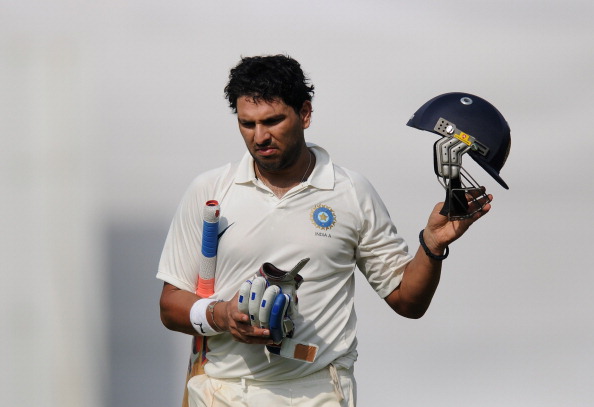 Yuvraj Singh has been another player who has struggled in this series. He has looked out of sorts ever since he recovered from cancer; maybe the selectors have made a mistake by picking him for this series. Probably, had he been given another month or so, he would have done better. Virat Kohli too has found the going tough despite being in the form of his life coming into this series.
He is yet to score even a single half century and has made some poor choices, which have contributed to his failure. Unless he is careful, the form that he found himself in, in the early part of the year may disappear before he knows it. The captain himself hasn't exactly inspired confidence. Dhoni, for a long time, has been struggling to play the free flowing game which makes him so dangerous. Off late, he has been extremely tentative and has struggled to get going. His over-cautiousness has not blended well with his unorthodox playing style and that is the reason he has not been able to get many runs against his name.
Among the ruins though, R. Ashwin has been an pillar standing tall for the Indians. He has batted beautifully throughout this season and even though he may have struggled a little bit with the ball, he has more than made up for that with his batting skills. A few more good innings with the bat and who knows, he could well become the all-rounder that India have been missing for a long time.
The Indian selectors also need to share a part of the blame. Their cowardice to take drastic steps and make the necessary changes by removing the misfiring big guns and bring in young players and give them exposure has hurt the team. When your experienced players themselves are not doing anything great, then what is the point of keeping them in the side? Why not blood in youngsters so that when the transition period does hit India, at least they won't be caught out? Australia did it, South Africa did it, and to some extent England too, and now they are the top teams in the world. Why not learn a lesson or two from them and do the same?
Nonetheless, the damage done is not irreparable, but it can only be repaired if the system is revamped and the players start being more responsible. Till then, one can only hope for the best.