Who after Sachin Tendulkar? The search for the next number four
Now that the dust has settled on Sachin Tendulkar's retirement decision, it is time to shake ourselves out of our torpor and come face to face with the realization that, two months before an impending South Africa tour, we do not have an alternative for Number Four.  It may be too early to predict who will claim the coveted spot but we might as well take a look at the usual (and not so usual) suspects.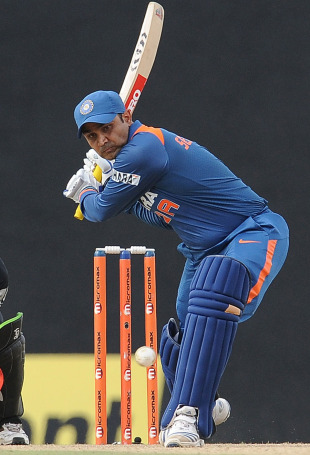 Virender Sehwag: The most popular name doing the rounds, Sehwag has left no stone unturned to declare his intentions of not just returning to the Indian team but taking up the Number Four position. On paper, there is merit to his claims – the only person who can be a like-for-like replacement for Tendulkar is Sehwag. He is probably also the only Indian batsman (apart from MS Dhoni) who can shrug off the burden of Tendulkar's aura as if it were a fly on his shoulder and go ahead with the job at hand.
The problems lie deeper. While he can match Tendulkar's potential, he does not even have an iota of his temperament. Coming back to the middle order might seem as a cinch for him as he would get a chance to bat against the spinners and a relatively out-of-breath pace attack. But spin has often been the Trojan horse for Sehwag – how often has he thrown it away against a spinner who has just come in to bowl?  The same traits were on display in the recent series against West Indies A where Sehwag failed to do anything of note. Add to that the fact that he does not have a Test century outside India in close to six years. If he wants to prove anything else before December comes, he does not have too much time left.