Why they don't quit... and why they never should!
1.22K //
28 Nov 2012, 09:33 IST
You either die a hero, or you live long enough to see yourself become the villain…
The Dark Knight(2008)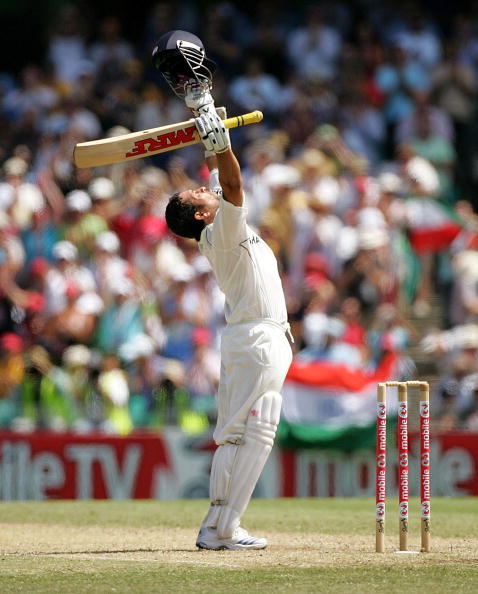 On Sunday, Michael Schumacher competed in his 58th and last race after returning to Formula 1 in 2010. When he had retired in 2006, out of the 260 F1 races that he'd competed in, he'd finished on the podium in a whopping 155 races, finishing first on 91 occasions. Post his re-entry into the sport in 2010, he finished among the top three only in one race, and never won it even once!
He definitely didn't do a lot of good to his career statistics after returning to the circuit at the age of 40. Eternal critics, and a lot of the fans too, believe that he dented his image as a legend. Why then did Schumacher continue to race for three seasons just to be reminded day-in and day-out by the media, just to be reminded in the circuit, and off it probably even more, that he is far from best driver of the moment, that he no longer can compete to be the best…that he's a spent force.
Why then does Sachin, who has averaged a paltry 16.25 runs in the last 5 Tests. not retire despite constant pressure from the media, and, I am sure, from a lot of his team-mates and ex-cricketers. The man who was the lynch pin of the Indian cricket team for a large part of the last two decades definitely wouldn't like being jeered at by a considerable section of the media and his cricket team's fan base. If anything, he's only pulling his average down and putting his legendary status and statistics at stake every single time he walks out to bat. Why then does he not call it quits?
Because what makes them great in the first place is this habit of never quitting! And what makes them hang on for as long as they can, for as long as they are allowed to, is the absolute love of playing the game. All they care for is one more dogged fight. And I could be completely off the mark here, but my less than limited understanding of the human mind suggests that what drives people – and in this case, players to go out there and battle it out, put their reputation at stake and probably not care even if it gets completely tarnished – is the fact that the act of playing one more time, the act of fighting the odds one more time, is far more important to them than all of the rest – the numbers, the statistics, the victory and the applause.
The game is still the same. The Sachin at 40 is not the Sachin at 25, but the Sachin of 40 still wants to outdo what his reflexes, his body, is capable of achieving on this given day at this given point in time. And he is playing because he believes that he can.
It takes courage, probably even more of it to defy the odds, defy the number of critics and naysayers increasing (and rightly so) by the day, most importantly to defy your age, to put your reputation at stake and to go out there and give yourself one more shot, one more chance.
What makes a player great is not his love for team, but his love of playing the game. He may not be the best any more, but he likes to compete and one can't blame him for that.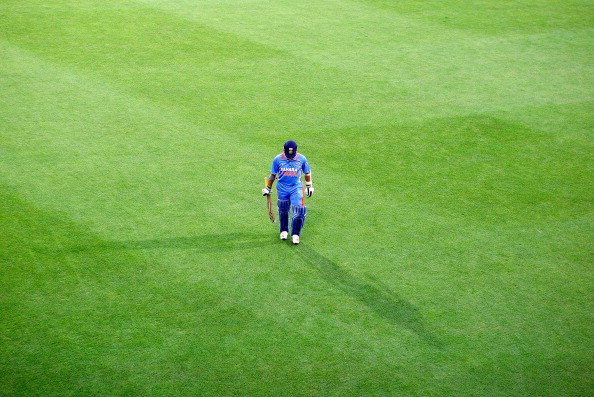 Would you blame a 20-something-year-old for making it to the Test team despite not being the best? He plays; it's for the selectors to decide whether he's good enough at the given point in time. Why then should the rules change for a 40-year-old? He likes to play and he continues to. Now it's for the selectors to decide if he's good enough.
And isn't this intrinsic to human nature? Would you volunteer to not apply for a job simply because there are (and you know it) better candidates? If selected, would you voluntarily suggest to the recruiters that there are better candidates, and give them their addresses?
You will not. And one cannot blame you for being like this. And one cannot blame him for being like this.
It's the recruiters' job to pick the best candidate. It's the selectors job to pick the team they deem to be the best.
Rather, it is the recruiters' job to pick the candidate that they deem is best for their organisation. And it is the selectors' job to select the team that is the best for their organisation, BCCI in this case.
I do not believe that (even if Sachin does not fit the bill of being one among the best six Test batsmen in this country at this point in time) he gets selected to the team purely on account of nostalgia and the fear of the repercussions from his wild fan-base.
A spent force maybe, but nonetheless, he still draws the maximum number of people to the cricket stadia. There is a generation of this country that grew up watching Sachin play in the early 90s, when India's chances began and ended with his batting. And this generation forms a sizeable chunk of the cricket-watching population. Many of this generation, I for one, will go to Eden Garden to watch India play, more so because this could be one of the last few times we get to see him bat for India.
And while we are okay with ourselves switching loyalties and companies/organisations by the day and going where they pay more money, we for one can't blame BCCI to try and cash in on the event of Sachin's last (hopefully last couple of) series. He's not that big a liability to the team, yet.
And who knows, if he is successful in this quest of coming out as a winner against the odds, against age and against form in one or more of these last few matches, then the legend will only grow.
Most probably, he will continue to fail. Maybe he will eventually relent and quit, probably sooner than later. At most times, they all fail. You either retire a hero, or play long enough to be sacked. But who cares? If you ask me, the more they persist, the greater they are. Because they went down with a fight! And for those who value this doggedness, the legend will remain.
Till then, keep watching (or switch off the TV, your call!), I have my fingers crossed.