Will the spin mantra work against the English?
788 //
08 Nov 2012, 19:01 IST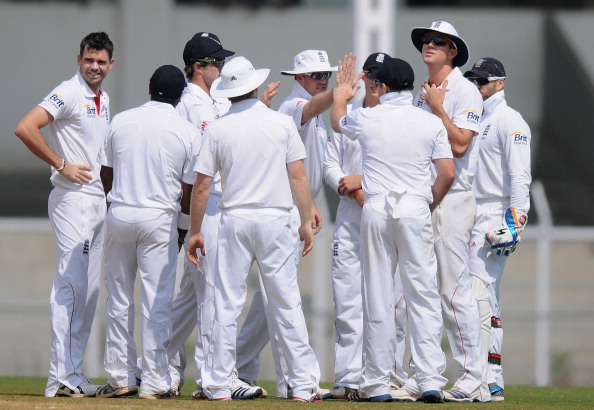 The opening game of England tour of India ended in a draw. As some of the newspapers reported, it was hard to predict who the real winner was, considering both the teams' decent show in a practice game that lasted just three days.
The visitors were playing against a considerably weaker team, consisting of fringe players that included just two big names in Yuvraj Singh, who is returning after a long lay-off due to his illness, and Suresh Raina — both desperate to earn their Test cap. With a full strength English team, minus injured pacer Finn, the team did well with the bat, notching up a couple of valuable partnerships and India 'A' fought well with their bowling attack.
Bowling, especially spin, is something India has always relied on when a non-sub-continent team tours the country. Players haven't been coy in making rather bold statements such as the latest by Virat Kohli which depicts pure revenge. "We get placid tracks for the warm-up games and for Tests, they give us green tops. What's wrong if we make them play on turners", he had told the media, making it abundantly clear that it's going to be a series of vengeance.
With a new selection committee on board, headed by former skipper Sandeep Patil, it's getting harder to unearth what the team's strategy is really going to be and most importantly, is it going to work?
For the first time in many years, the selectors did not opt for a specialist spinner in the squad that were to play a practice game.
Was this a conscious decision to give England batsmen the least bit of practice against spin?
Going by senior cricket analysts in the country, Sandeep Patil is known to be a character who swears by 'expect the unexpected' formula. As a skipper, it was a known thing that he would initiate moves which would not only surprise the opposition, but his team mates too.
It's vastly believed that spin is still one aspect that can help us win matches against a visiting team.
England too has match-winning spinners in Graeme Swann and Monty Panesar, but what's more alarming, is that the English team, before landing in Mumbai, spent three days in Dubai, doing nothing but playing spin. Apart from this, almost all the English batsmen, except Kevin Pietersen, were in Pune last year, honing their skills to play spin in a two week camp under the tutelage of Graham Gooch and Graham Thorpe. Even former England captain Andrew Strauss had attended the camp that included two sessions a day.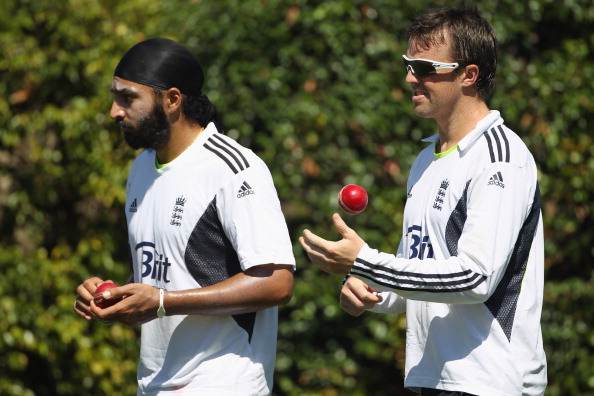 With this, the English seem to have done their homework well before travelling to the sub-continent that boasts of spin-friendly tracks, something the England team is not comfortable playing on and have failed to pull off a stunt against teams like Sri Lanka or Pakistan.
Having said that, Indian team too needs to introspect on whether we, even to this day, can rely on spin to win matches. We don't have a Bedi, Prasanna or a Chandrasekhar who could defend meagre totals like 200 nor do we have an Anil Kumble who can restrict the batsmen from going after the ball.
India, without a doubt, does not have quality spinners. We can't totally rely on R Ashwin or Pragyan Ojha. Gone are the days when Indian spinners would come on to bowl from the third or fourth over, after taking the shine off the ball.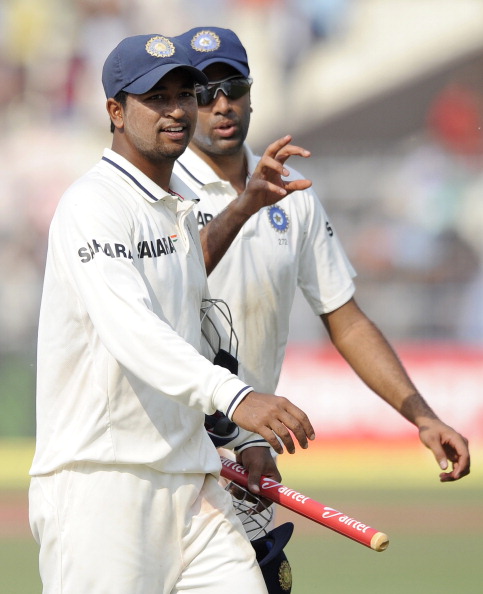 Another serious question that needs to be pondered upon, is whether our batsmen can play good spinners?
When debating this issue with a colleague, he mentioned that apart from Virat Kohli, no one else in the current team can hit pacers around the ground(Of course, Sachin Tendulkar can't be included in this comparison). My colleague further added that our Indian batsman can play spin better than they can play fast bowlers. Now, this can be a different debate altogether.
It may seem conservative to believe that playing spin bowling is an art. Only few like Gavaskar, GR Vishwanath or even Tendulkar mastered it and exhibited it on treacherous pitches.
The current Indian side is fabulous when it comes to exhibiting T20 shots, smashing bowlers all over the ground. But the same lot was wary of facing Swann back in England.
Unless the home team puts on a big total, like above 350 in every innings, England certainly has the tact to work their way around tricky situations, like not having played on a flat track during practice or not facing a specialist spin bowler, by attending the preparatory camp ahead of the series.
With India's mantra known to all, the England vs India series might just be a battle of equals, with the nerves being the real Test for a winner to emerge.