While the Genshin Impact 3.5 update is still in the works, leaks have shown tons of exciting content and fans are eagerly waiting for its release. The new patch will introduce Dehya and Mika as new playable characters. Additionally, various leaks have claimed the return of the Windblume festival in Mondstadt and many other events for players to participate in.
Keep in mind that all of this information comes from recent leaks that might be confirmed by Genshin Impact's upcoming 3.5 livestream. In this article, players will learn about the possible speculations for the premiere date for the upcoming livestream and version update.
---
Speculations about Genshin Impact 3.5 update date and upcoming livestream
Genshin Impact 3.5 leaks have circulated tons of leaks revealing new upcoming content. Reliable sources suggest that Mondstadt will make a comeback with its recurring flagship event, the Windblume event. The patch will also introduce new characters, various events, and many more based on the leaks.
HoYoverse officials have confirmed that they have returned to the original six-week cycle for their patch update.
With the latest one staying live for 42 days, it can be estimated that the upcoming version update will be launched on March 01, 2023, at 11:00 AM (UTC+8).
However, Genshin Impact developers are yet to release any official statements about the upcoming 3.5 Special Program. All previous livestreams have either or both of the following in common:
Livestream premiere 10-12 days before new version update
Livestream premiere mostly on Fridays
Using both of these as factors, fans can expect the 3.5 livestream to premiere on February 17, 2023.
---
Where to watch the 3.5 Special Program?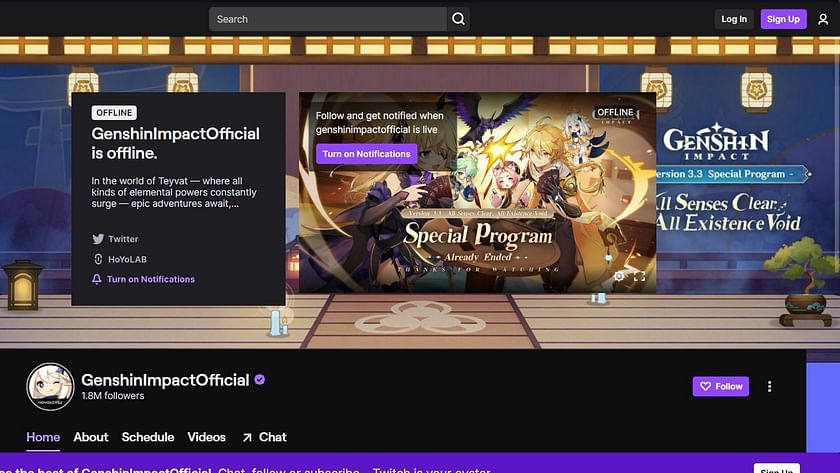 The 3.5 Special Program will have a live premiere on Genshin Impact's official Twitch channel. Fans who are unable to watch it can watch the replay on their official YouTube channel.
The official Twitch channel will begin streaming at 8 AM (UTC-4), while the YouTube channel will do so four hours after the end of the official Twitch stream.
---
Everything known about patch 3.5 from leaks
In recent drip marketing posts, Dehya and Mika have been confirmed by Genshin Impact officials to debut as new characters for the patch 3.5 update. Both of them already have their gameplay footage and resources leaked in the community.
Additionally, Dehya has been confirmed to be a five-star Pyro Claymore user with the ability to tank through damage for nearby teammates. Mika, on the other hand, will be a new four-star Cyro Polearm character with the ability to provide healing and buffs to the party members.
Based on credible leakers, here is a quick overview of all the content that will come with the Genshin Impact 3.5 update:
Two characters - Dehya & Mika
Three five-star reruns - TBA
Archon Quest Chapter 3, Act 6 (featuring Dainsleif, Kaeya, and Eide)
Return of Windblume (Free four-star Claymore)
Return of Spices from the West
Return of Vibro-Crystal Research V2
Shroom Tower Defence
Faruzan's Hangout
New TCG cards - Eula, Kokomi, Kujou Sara
Alice
There are also leaks that claim that a brand new mode called Heated Battle Mode will be added to Genius Invokation TCG.