Genshin Impact officials have announced everything fans need to know about the new version 3.5 update, titled Windblume's Breath. The title is primarily based on the flagship event that will take place in Mondstadt City.
A recent livestream and official preview page revealed all the details about the 3.5 banner and event information. As usual, event-wish banners will be divided into two phases, featuring two new characters and three five-star reruns.
Scheduled to launch on March 1, 2023, fans are eagerly waiting to experience all the latest content the version 3.5 update has to offer in Genshin Impact. This article will also include a countdown timer for readers' convenience.
---
Genshin Impact: Release date and time for new patch 3.5, Windblume's Breath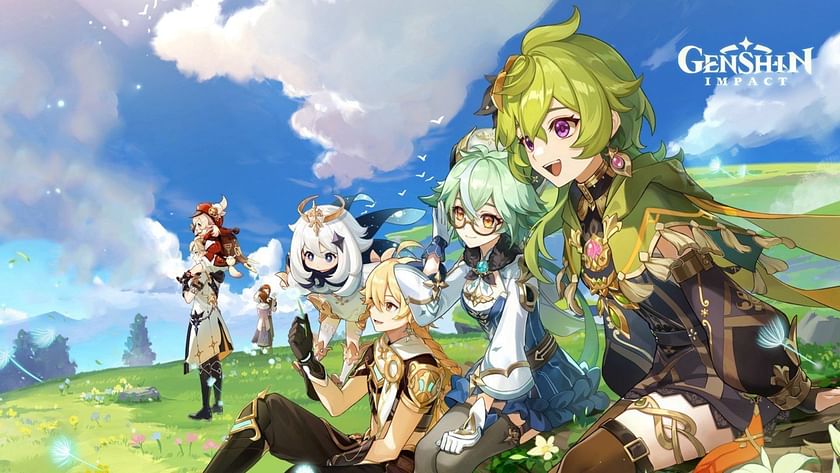 HoYoverse recently premiered the 3.5 Special Program, officially announcing the latest version. Shortly after the livestream, officials confirmed that the Genshin Impact 3.5 update will be launched globally on March 01, 2023, at 11 AM (UTC+8).
It is worth noting that the game will go through a maintenance update before the new version is released. It is scheduled to begin at 6 AM (UTC+8). The server downtime is expected to last approximately five hours and players cannot access their accounts during this time. However, the developers are generous in compensating them with Primogems for the inconvenience.
---
Countdown Timer for Genshin Impact 3.5 update
The countdown embedded above shows the time left until 11:00 AM (UTC+8) on March 1, 2023. Genshin Impact players from any server can refer to the timer to figure out when the latest version update will be available.
Keep in mind that this countdown timer is not to be confused with the start time of the update maintenance, scheduled to begin five hours earlier.
As long as the timer says "Time until v3.5 goes live," it means the new patch is yet to launch. Similarly, if the timer says "Patch 3.5 update is online," it would mean that the new update is now available to download and play.
---
What to expect from Genshin Impact 3.5 update
Genshin Impact fans can check out the preview page for the new 3.5 version "Windblume's Breath," which includes all upcoming content. Here is a list revealing all the content players can experience in the new patch update:
Phase I banners will feature Dehya's debut & Cyno rerun
Phase II banners will feature Ayaka & Shenhe's rerun
Mika will debut as featured 4-star on Ayaka & Shnehe's rerun banner
Weapon banner will feature Dehya's signature weapon, Beacon of the Reed Sea
New 4-star Claymore, Mailed Flower availabe in flaghsip event "Windblume's Breath"
New events: Spices from the West: Northerly Search, Fungus Mechanicus, Vibro-Crystal Verification, Ley Line Overflow
New Story Quest (Dehya)
New Archon Quest
New Hangout Event (Faruzan)
Arrival of new TCG Cards (Kokomi, Kujou Sara, Eula) and new heated battle mode
Several game optimatizations and QoL (Quality of Life) updates
It is worth noting that Dehya will later join the Standard banner roster from patch 3.6 update. Hence, players have the opportunity to obtain her without having to spend Primogems on her rate-up banner.