Genshin Impact has released its first web event in v3.4—Iridescence in Papers. It is a game of Paper Theater, where travelers have to unlock five scrolls and make a collage of cut pieces of paper. They can also decorate the stage to watch their favorite game characters perform.
The new Genshin Impact web event will end on February 7, and fans can participate in this mini-game to win rewards.
---
Play the new Genshin Impact mini-game to win free reards
As previously mentioned, the Genshin Impact web event Iridescence in Papers is a Paper Theater mini-game featuring Hu Tao, Yun Jin, and Xinyan. In the event, you have to unlock scrolls by making several collages for each character from the cut pieces of paper and help decorate the stage to watch them perform.
This step-by-step guide shows you how to play the Iridescence in Papers web event.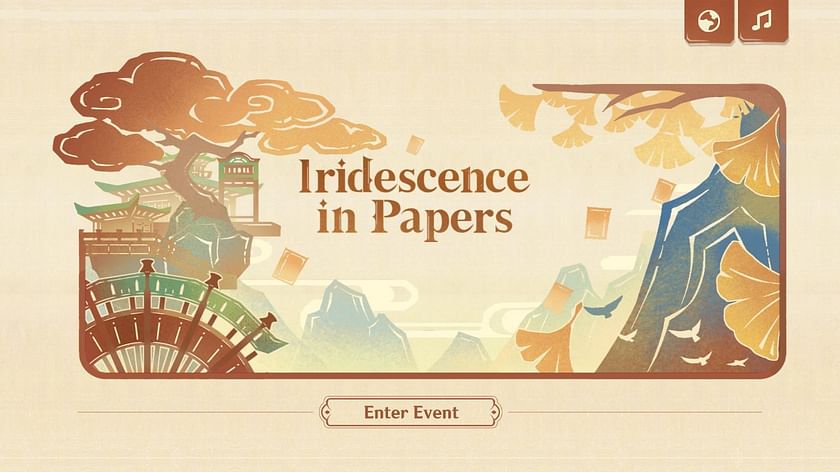 You must first log in using your HoYoverse or Genshin Impact account credentials to enter the event. In the beginning, Paimon and Traveler will engage in a small conversation leading to a small game tutorial.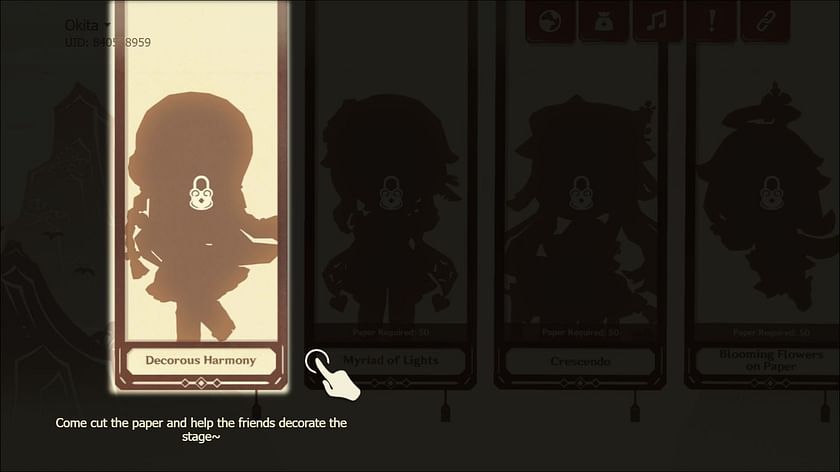 There are five scrolls with silhouettes of each of the featured characters in the event on them, and Yun Jin's scroll will be the first one that can be unlocked through the game tutorial.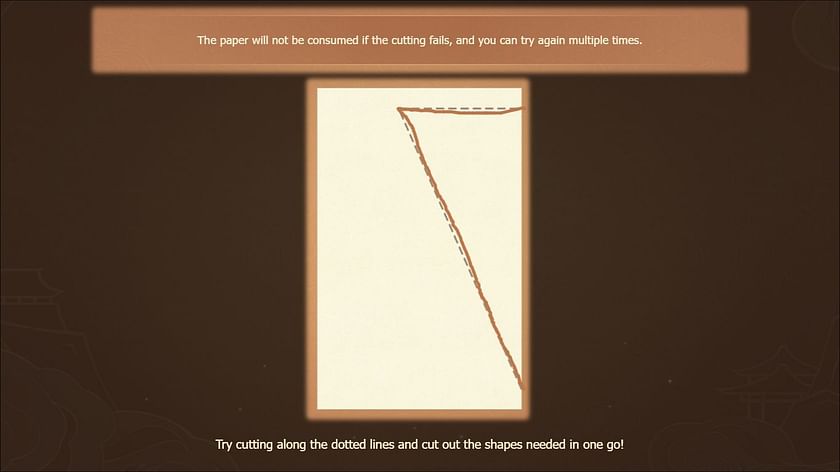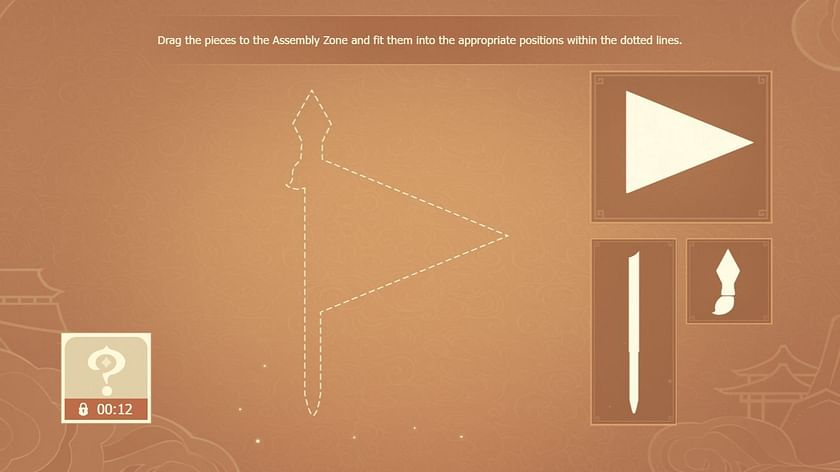 The first task is to cut out a shape from a piece of paper through the dotted lines and make a collage of equipment the character will hold during the concert.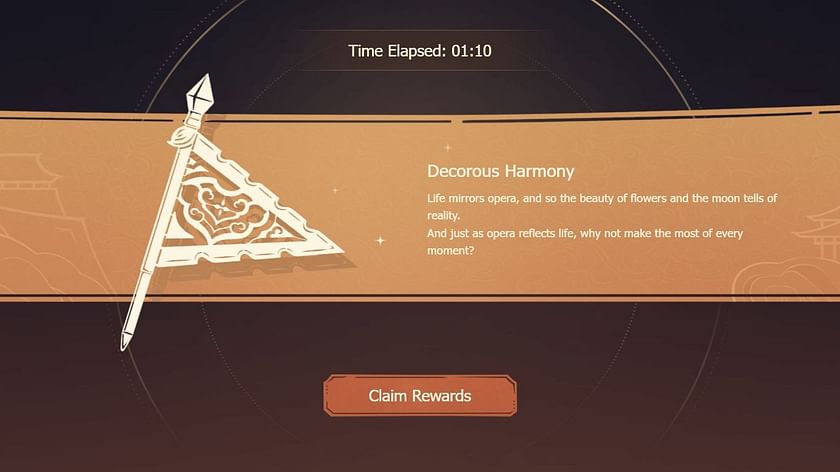 Once you have finished making the collage, the rewards can be claimed.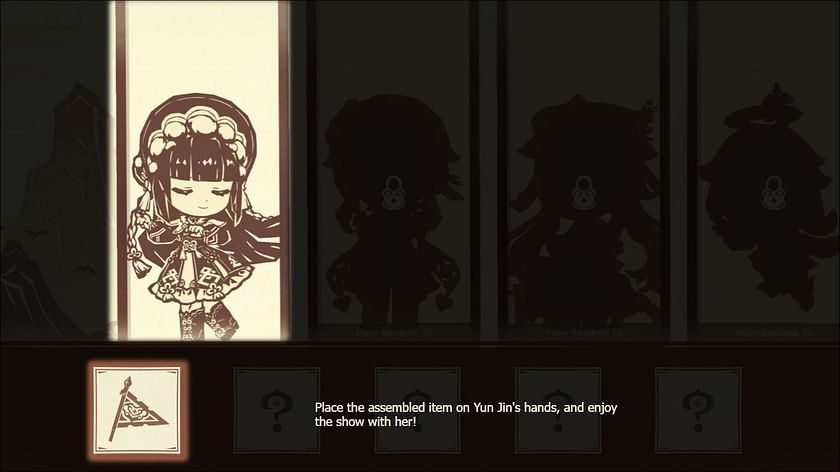 The character's silhouette becomes clearer, and you can drag the equipment over them to colorize the picture.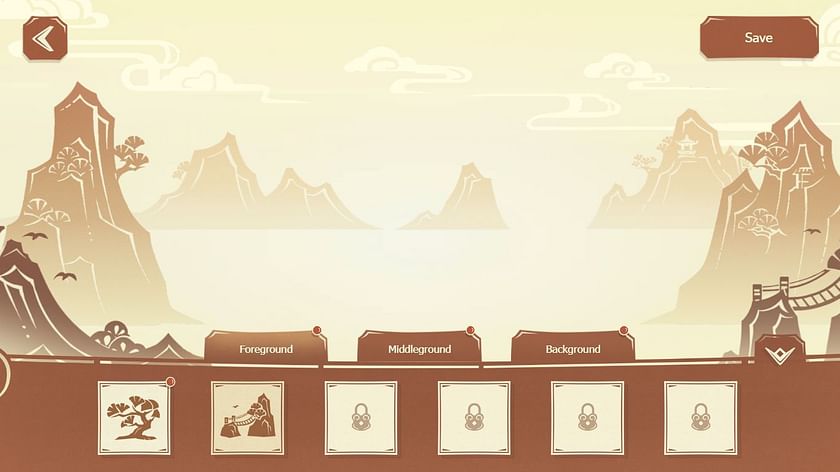 After colorizing the scrolls, you can unlock other equipment that can be used to decorate the stage.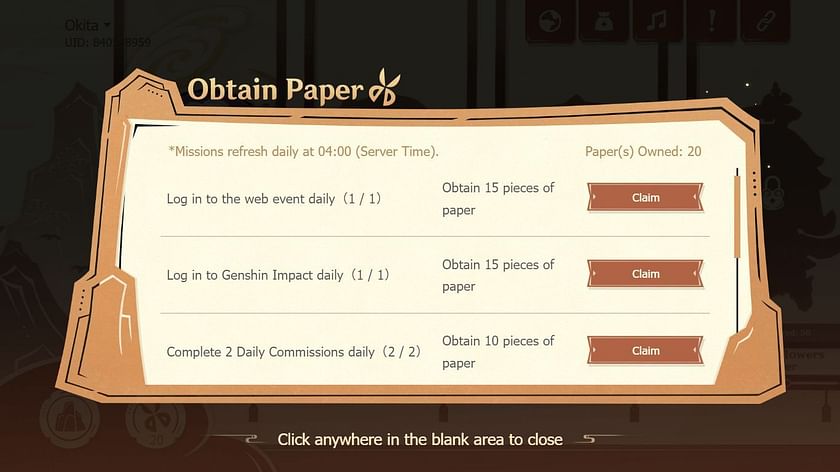 You can only unlock the scrolls by obtaining 50 pieces of paper for each by completing various tasks, such as doing Genshin Impact Daily Commissions and logging in to the game and the event. Since all pieces cannot be obtained in one day, you will have to log in to the web event page several times to earn all the rewards.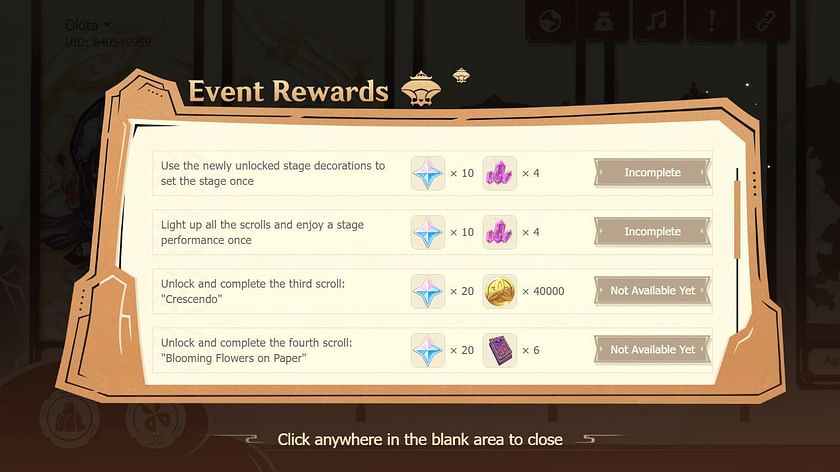 After acquiring all the scrolls and watching the performances, you can earn the following rewards:
Primogems x 120
Mora x 100000
Hero's Wit x 12
Enchantment Ore x 8
The rewards will be sent to your account via the in-game mail system and expire after 30 days, so you should claim them as soon as possible.