Genshin Impact 3.4 will add two new Dendro units to the game, and one of them is Yaoyao from Liyue. She was initially teased back in 2021 but is yet to make an official appearance in the game.
Yaoyao is confirmed to be a Dendro polearm unit specializing in healing while dealing Dendro damage to enemies, a much-needed unit for the current meta.
This guide will cover everything you need to max out Yaoyao to level 90. Please note that Genshin Impact has not officially announced her ascension materials, so the material list will be based on beta leaks and is subject to change.
---
Slime Drops and 5 other Yaoyao's ascension and talent level-up materials in Genshin Impact
As per Genshin Impact leaks, all the items required to level up Yaoyao can be easily pre-farmed before her release. Here is a list of items to max out Yaoyao and her talents:
1) Quelled Creeper
Quelled Creeper is a boss item dropped by the Dendro Hypostasis located in the desert region of Sumeru. You will need a total of 46 to get Yaoyao to level 90. Since the drops are limited to two or three each time you defeat a boss at World Level 8, you will need to defeat Dendro Hypostasis at least 23 times.
---
2) Nagudas Emerald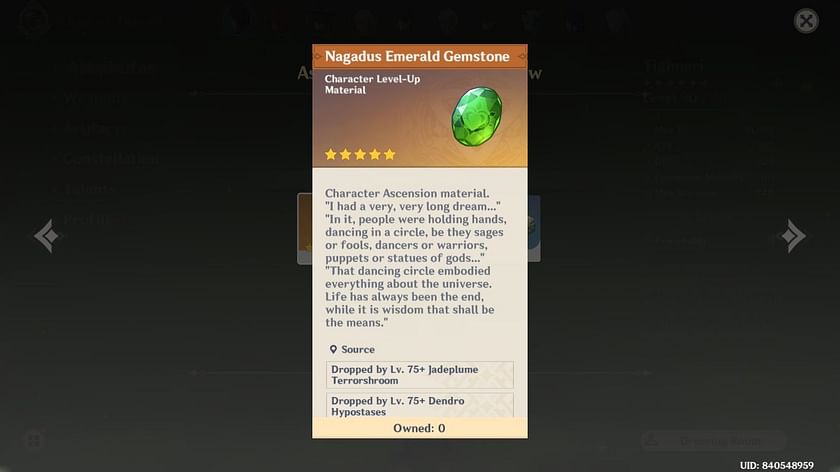 Nagudas Emerald is an elemental stone required by Dendro characters for ascension. It can only be obtained by defeating Dendro Hypostasis and Jadeplume Terrorshroom; however, since you need to fight the former for Quelled Creeper, you can farm both items together.
They come in four different rarities, and here is the total amount you will need:
Nagudas Emerald Sliver x 1
Nagudas Emerald Fragments x 9
Nagudas Emerald Chunks x 9
Nagudas Emerald Gemstones x 6
---
3) Jueyun Chili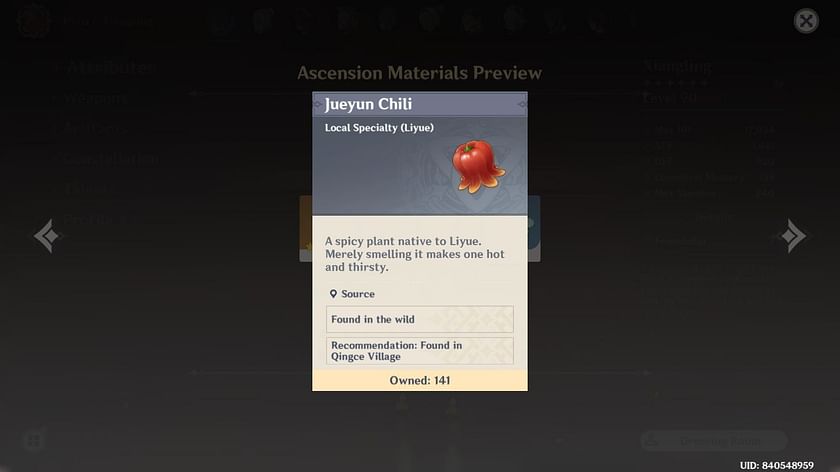 The red-hot Jueyun Chili is a local specialty of Liyue. Like her senior, Xiangling, Yaoyao also needs 168 chilies to get to level 90. However, there are only 46 spawns on one Genshin Impact map, so you will have to wait a few days for them to respawn, or you can visit your friends' worlds to farm this item.
Other ways to get Jueyun Chili are to grow them in your teapot or buy them from Chef Mao from the Wanmin Restaurant in Liyue Harbor. You can get up to five chilies for 5000 Mora, and the item refreshes every three days.
---
4) Slime drops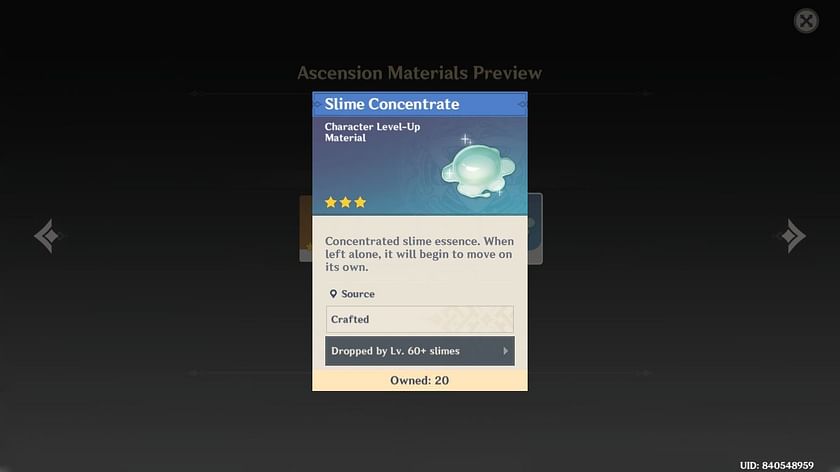 Slimes are one of the most common mobs in Genshin Impact and can be found all over Teyvat. Many game characters need the items these mobs dropped for ascension and leveling up talent.
To max out Yaoyao to level 90 and level up her talents, you will need the following amount of slime drops:
Slime Condensate x 18 (+18 for talent)
Slime Secretions x 30 (+66 for talent)
Slime Concentrate x 36 (+93 for talent)
You can also craft higher rarity drops by using three of the previous rarity.
---
5) Diligence talent level-up books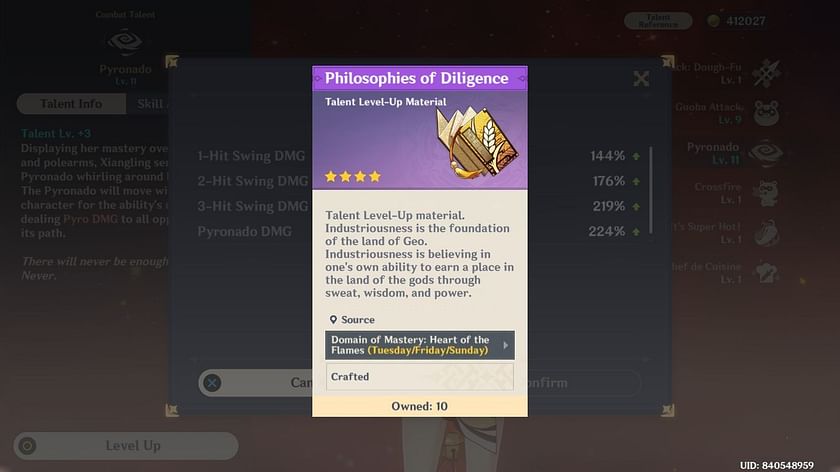 The Philosophies of Diligence is one of the items needed to level up Yaoyao's talents. It can only be farmed in the Taishan Mansion Domain in Liyue on Tuesdays, Fridays, and Sundays.
You will need the following amount of Diligence books to max out her talents:
Teachings of Diligence x 9
Guide to Diligence x 66
Philosophies of Diligence x 93
---
6) Daka's Bell
Daka's Bell is another talent level-up material, and it can be farmed only once a week by defeating Genshin Impact's weekly boss, Shouki no Kami, the Prodigal. To max out Yaoyao's talents, you will need 18 Daka's Bells. Since the drops are not guaranteed, you can also use Dream Solvent to craft them using other Shouki no Kami drops.
Note that this boss can only be unlocked after completing Sumeru Archon Quest Chapter III: Act V 'Where the Boat of Consciousness Lies.'
Further, you will need 420000 Mora for her max ascension, with another 4957500 Mora and three Crown of Insights for her talents.