The official Honkai Star Rail 1.3 livestream has confirmed that Fu Xuan will debut as a playable character in the second phase of the patch. Her banner will be available until the end of version 1.3, featuring three 4-star units at boosted drop rates. The Master Diviner has appeared multiple times during the Xianzhou Luofu crysis, setting her up as one of the anticipated characters in the title.
This article includes separate countdown timers to track her release across Asia, Europe, and American servers. It also outlines all the 4-star units available on her limited warp for those willing to pull a few copies of them.
---
When does Fu Xuan Release in Honkai Star Rail?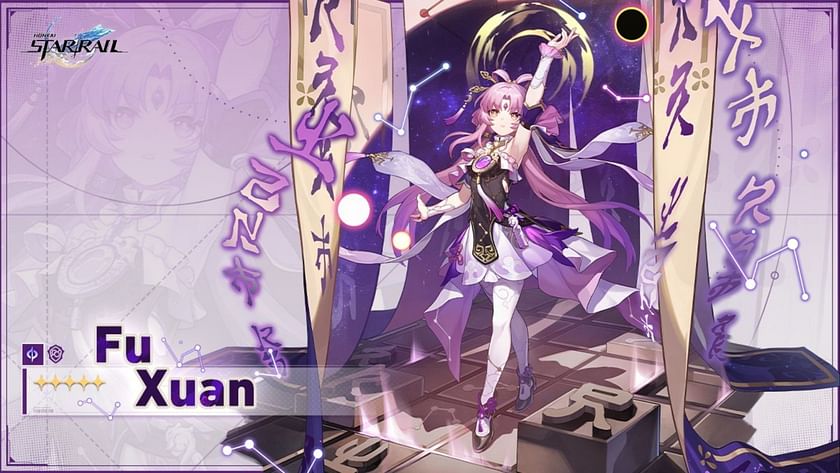 Fu Xuan is expected to debut in the second half of Honkai Star Rail 1.3, which goes live on September 20, 2023. Unlike the first banner, the release time for the next differs across the server's locations.
The following countdowns track the time until her release across three regions for readers' convenience.
Asia
Europe
America
Players can use the timers above to plan their resources before summoning Fu Xuan. Once the countdown ends, her banner should be available across the respective servers.
---
What are the 4-star characters on the Fu Xuan banner in Honkai Star Rail?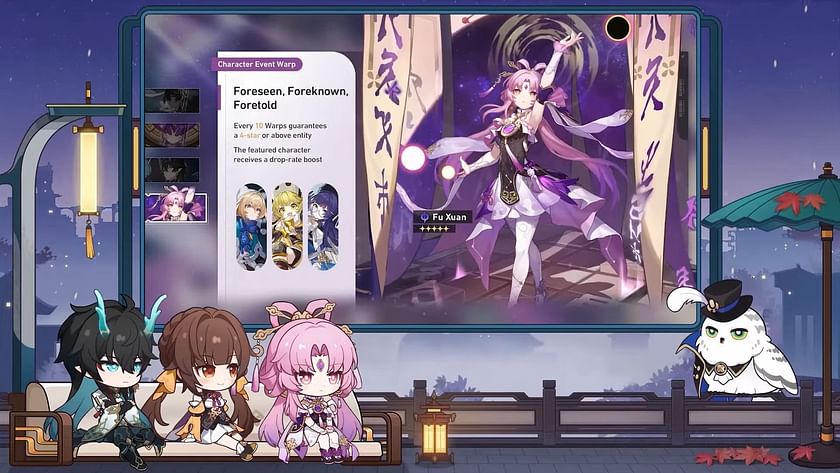 The following list contains all the 4-star characters featured on Fu Xuan's banner in Honkai Star Rail 1.3:
Lynx (The Abundance: Quantum)
Hook (The Destruction: Fire)
Pela (The Nihility: Ice)
Lynx is a new 4-star character that will officially join the playable roster in version 1.3. She has access to enormous healing abilities thanks to her association with the Abundance Path. In addition, her Ultimate can cleanse the entire team from any debuff, greatly enhancing their survivability against challenging bosses.
In contrast, Hook and Pela will get their reruns on the Fu Xuan banner. Interestingly, players can create a concrete team by acquiring all the characters on their limited warp. They share incredible synergy with the 5-star, with Hook being the primary DPS that can benefit from the support provided by the other individuals.