India has finally set foot in the official FIFA esports scene. Mumbai's Siddh "Jenasid" Chandarana is one of the first two players to represent the nation in an international FIFA esports tournament.
The 20-year-old has been a football freak since childhood. Jenasid dreamt of playing for India while he was in school, but his health issues became a matter of grave concern. He was soon diagnosed with allergic bronchitis and had to give up on football, leaving the green grounds forever.
But fate had other plans as Jenasid was soon hooked to the virtual version of the game: FIFA esports. He began playing the game's PlayStation version with absolute passion and soon achieved mastery.
Jenasid is now living his dreams as he recently played for India in the playoffs of FIFAe Nations Online Qualifiers, finishing third in the Middle East and Africa (MEA) region.
In an exclusive conversation with Sportskeeda Esports' Sayantan Chowdhury, the Indian national FIFA esports star opened up about his professional career, personal life, and some of his thoughts on the future of the Indian esports scene.
Here is an excerpt from the interview.
Q. Siddh, before getting started, tell us a bit about your IGN, "Jenasid." Was it a random pick, or do I sense an interesting story here?
Jenasid: I wouldn't necessarily say it's an interesting story. In earlier Fifa editions, we could make our own pro and play with it in every mode. Two of my brothers and I decided to make one, and we mixed all our names and came up with it. I've been carrying the name ever since.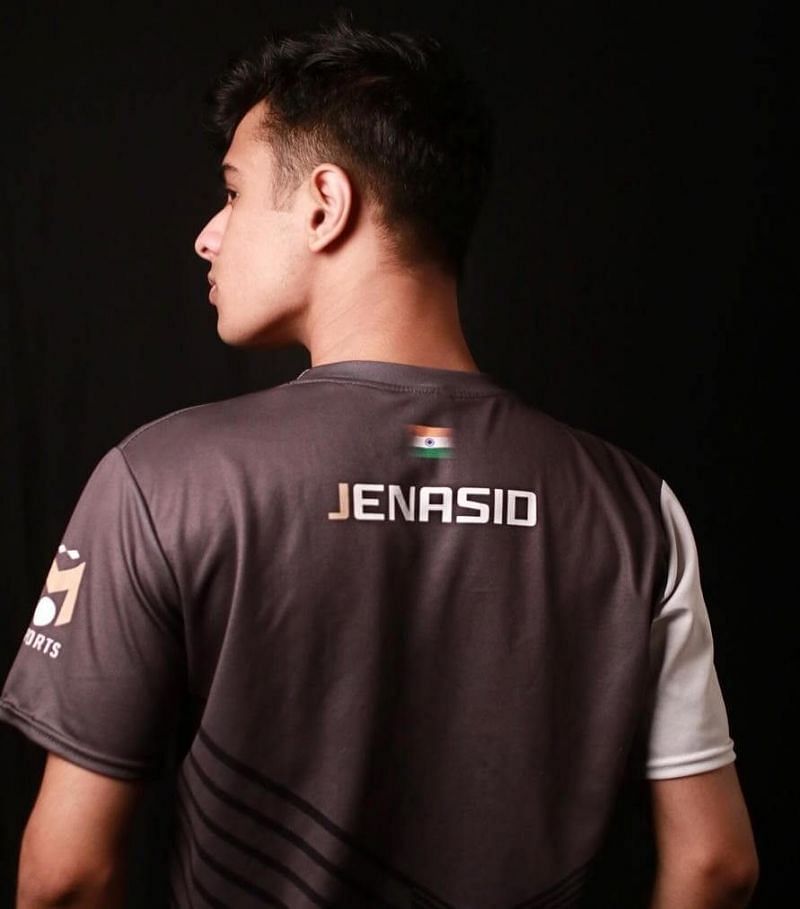 ---
Q. When did you think of taking up esports as your profession? Growing up in a country like India, where orthodoxies prevail, was it difficult for you to choose a nascent career like gaming in the first place?
Jenasid: I think, back in 2017, I got into competitive FIFA, and I had the chance to play in international tournaments. That's when I thought I could do this full time because I could sense I had the talent. A year later, I signed for M10 Esports, which gave me the confidence I needed.
My parents have always been highly supportive, which helped me not worry that gaming was still a nascent industry, especially in a country like India. All that I've become today has a lot to do with my family. I owe it to them..
---
Q. For the first time, an Indian team participated in an official FIFAe tournament, and you were one of the two flag-bearers representing the country. You advanced to the playoffs and almost made it to the final stage of FIFAe Nations Cup 2021. What was your experience wearing the tricolor badge on an international stage, and your expectations from next season?
Jenasid: As a kid, you always dream about playing for your country, and for it to come true is a huge milestone for me. To wear the national jersey is an absolute honor, and I don't think the feeling of pride can ever be topped.
We were very unfortunate to get out in the final, and I think we deserved more. I'm immensely proud of the way we played as a team throughout the tournament, but it's a learning curve, and we will make sure we are better next year.
Q. Your love for FIFA can often be traced back to your passion for football. Your social media posts have often indicated your passion for Arsenal. Could you reiterate a few instances that you will always cherish as a lover of the sport?
Jenasid: It's the love for football that got me playing the game. My uncle was a huge Arsenal fan, and growing up, he used to tell me stories about the Invincibles. That's how I fell in love with the club.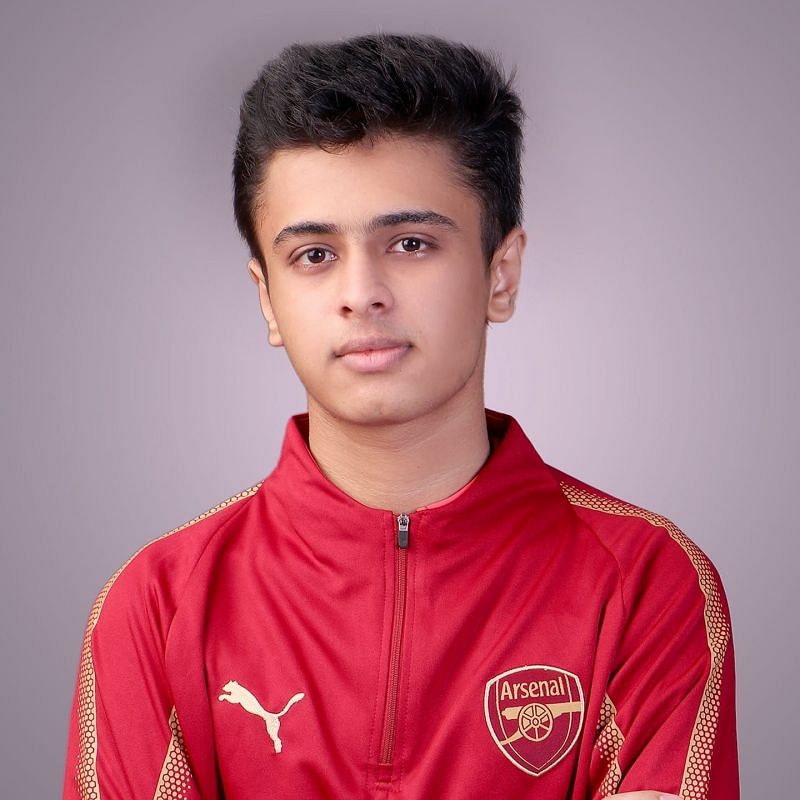 My first ever football game was the 2006 World Cup final, a game I will remember. Not to forget the Champions League tie against Pep's Barca when Arshavin scored the winner, one of the best nights of my life.
Q. Being a Gunner, you must have been proud of representing Mesut Ozil's esports team for over two years. Please tell our readers about your time at M10 Esports and how the organization's support has impacted your performance and your life?
Jenasid: In 2018, India wasn't particularly a FIFA playing nation, but Mesut and his team showed a lot of faith in me, and it changed my career completely. Mesut was a player I adored at Arsenal, and as a kid who loved the football club he played for, it was a dream come true.
M10 is one of the most prominent organizations in the world of esports, and I learned a lot from my time there. It changed my personality completely.
Q. You have been on the competitive esports scene for almost three years now and have played against hundreds of professionals. Who was the most difficult opponent you have faced, and which one is the most memorable game in your entire FIFAe career?
Jenasid: I've faced many talented players, but my Indian teammate Charanjot "Charanjot" Singh is the most formidable opponent I've encountered to date. I think the Virtual Bundesliga final in Delhi will be the most memorable FIFA game.
I was trailing by two goals, I made it 2-2, and the game went to penalties. There, I was trailing by two again, but I managed to save the last two and take the game to sudden death, where I was lagging again but somehow ended up winning the final. I just can't forget that game.
---
Q. What is your strategic approach towards each match you play in the competitive scene? Do you strategize differently for different games, or do you have your own thumb rule?
Jenasid: I usually like to stick to what I know best and play my game. I always want to control the game and make sure it's played at my tempo. There are obviously many things you need to consider concerning your opponents, but I like to back myself and my game every time.
Q. There have been ongoing debates in the Reddit FUT communities regarding position shifts and how the consumables work in a FIFA 21 game, where you can shift highly attacking players like Mbappe or Ronaldo into a CDM or CB role. If you have enough consumables, you can play them with 100% chemistry, which is very unrealistic compared to real-world football. Meanwhile, if an RB or LB is played as a CB or a Wing Back, you get a hit in team chemistry, which is not logical. What's your take on this?
Jenasid: That's how FUT has evolved over the years, and as a professional player, all you can do is adapt. There will always be glitches in the game, but you've got to make sure you know what the meta is, like the RB or LB players being forced to play at CB because of through balls.
Squad building is also an important factor, but you need to make sure you do everything you need to win a game of FIFA.
---
Q. Who is that one footballer whom you don't like missing out on in your FUT squad while playing a competitive game and which football player is your all-time favorite?
Jenasid: Patrick Vieira, an icon in the game, is someone I always choose in my FUT squad, and his former teammate Thierry Henry is my favorite football player of all time.
---
Q. We all know that grinding on one game for days can get tiring and monotonous. Tell us what else you do when you're not in the mood for FIFA? Have you tried other games like Valorant or COD?
Jenasid: FIFA can get highly draining at times, so I spend a lot of hours playing COD with my mates, and I love watching competitive COD too. When I'm not playing, I usually like to take care of my physical health and spend a lot of time at the gym.
---
Q. You have recently started streaming on Twitch. What is your take on full-time streaming, and can we expect a similar stint from you in the future?
Jenasid: A hundred percent. Content creation has transformed the esports industry, and that's where most of its revenue comes from. When I retire as a professional FIFA player, I would like to start my organization and get into content creation full time.
---
Q. India is still in a state of infancy, considering the country's developing esports infrastructure. Many aspiring Indian FIFA players go through the usual problems and drop their dreams for something more "secure." What is your take on a career in gaming in India, and what changes can be made to make it more mainstream?
Jenasid: I would say follow your dreams. If you aspire to be a professional esports athlete, you need to make sure you put in the hours. It's not an overnight process.
Make sure you're still carrying on with your education simultaneously because that is extremely important. India is evolving, and esports will be the next big thing in our country. If I can do it, then you can do it too!