The Summer edition of the 2023 Peacekeeper Elite League (PEL) is scheduled to be held from June 1 to August 20, 2023, featuring 20 franchise teams from China. It will also see several player reshuffles in several rosters. In the spring iteration, many of the big names were unable to perform at the level they were known for and will be looking to recover from that in this edition.
The initial phase, which will last for six weeks, will run from June 1 to July 9, where these squads will battle for a strong position that will help them in the second stage. None of them will be knocked out of the PEL from the first stage. The Playoffs will be hosted from July 27 to August 6, with the 15 best performers moving to the Grand Finale, scheduled for August 17 to 20.
---
Exploring Summer teams in PEL 2023
Four Angry Men
Action Culture Technology (ACT)
All Gamers
JDE
JTeam
KONE
LGD
Nova Esports
Team PAI
RSG
Show Time
STE
The Chosen (TC)
TEC
Tianba
TJB
ThunderTalk Gaming
Vision Esports
Weibo Gaming
Wolves
Nova Esports has signed GodTunny, the former member of Thailand's The Infinity, ahead of the event. Jimmy will continue his journey with the squad as an IGL. He led Nova to lift two world championship trophies and claim numerous notable titles. The squad has seen a dip in their performance in the 2022 PUBG Mobile Global Championship and the 2023 PEL Spring.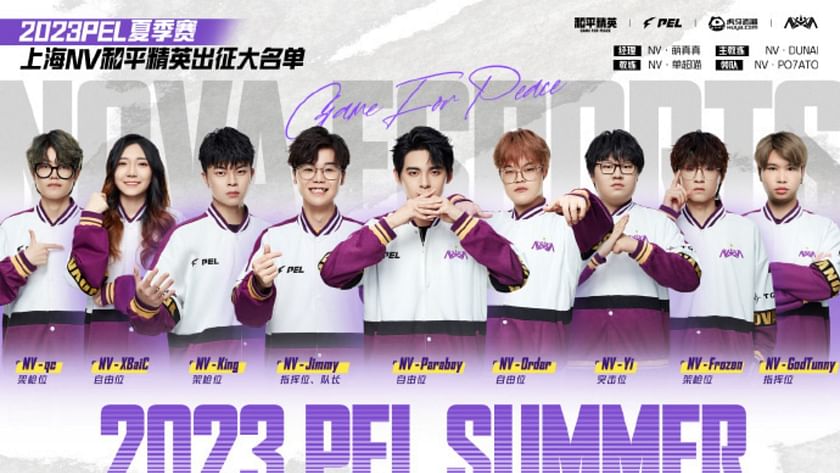 Tianba demonstrated their extraordinary efforts to claim the title in the previous edition. Their performance in the Spring Finals was exceptional and they managed to lift their first major trophy since making their PUBG Mobile debut in mid-2019.
In the last iteration, STE also managed to get back on track after a year of average performance as the unit climbed to second position there. Weibo Gaming, who were in a rampage mode throughout the PEL Spring, found a bit of a wobble in their performance in the end, which saw them finish third on the leaderboard. STE and Tianba will also represent China in the upcoming PUBG Mobile World Invitational (PMWI) Riyadh.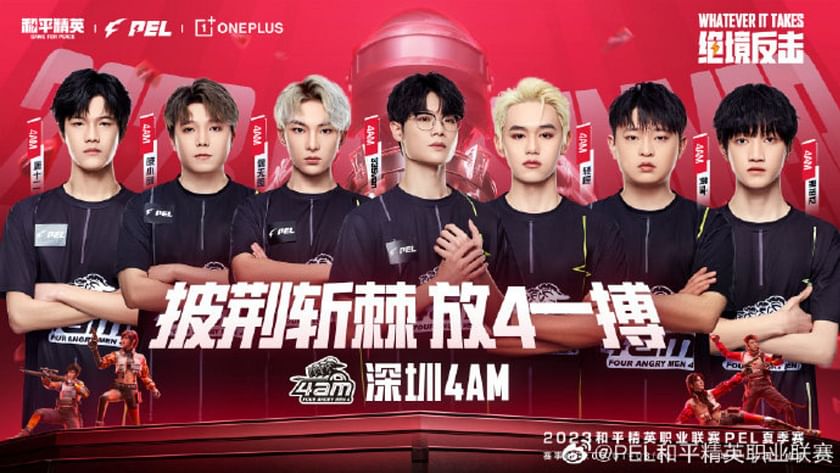 Four Angry Men will be hoping to clinch this edition after a long-time struggle to lift the major trophy. The squad, featuring veteran 33Svan, was fourth in the previous season and in eighth spot in the 2022 PMGC Finals. The Chosen, Team PAI, and RSG will also be among the teams to watch out for this season.