It has been almost half a decade since the release of Sea of Thieves, Rare's action-adventure pirate title.
Although the game had several issues at launch, it quickly went through a redemption arc with fresh new content being added regularly, thereby significantly improving player experience.
The newest major update to Sea of Thieves will be Season 7, which was originally supposed to be released on July 21. The season will provide players with the ability to captain their own ships, among other things.
Citing "a lot of hidden work," Rare decided to push Season 7's release date back to August 4. In a recent YouTube video, the studio revealed what fans can expect in the upcoming season.
---
Sea of Thieves Season 7 update: Ship prices, restocked Pirate Emporium, Plunder Pass and more upcoming features
The Captaincy addition to Sea of Thieves Season 7 was announced back at the Xbox Bethesda Games Showcase, which was a part of the Summer Game Fest 2022.
Rare's YouTube video provides a detailed breakdown of the upcoming season, which will definitely get players pumped up for Thursday's release.
Season 7 will change how players acquire and captain their own ships. Players will get to own ships, unlock deeper levels of customizations and get new rewards through an all-new progression system.
Players will also have to pay for the type of ship they want in the game. They will only be able to buy one of each type. Sloops (crew size 1-2) cost 250,000 gold, brigantines (crew size 2-3) are priced at 375,000 gold, and galleons (crew size 4) will set players back for 500,000 gold.
Players will then get to name their ship, although it must be noted that renaming a ship will cost real-life money.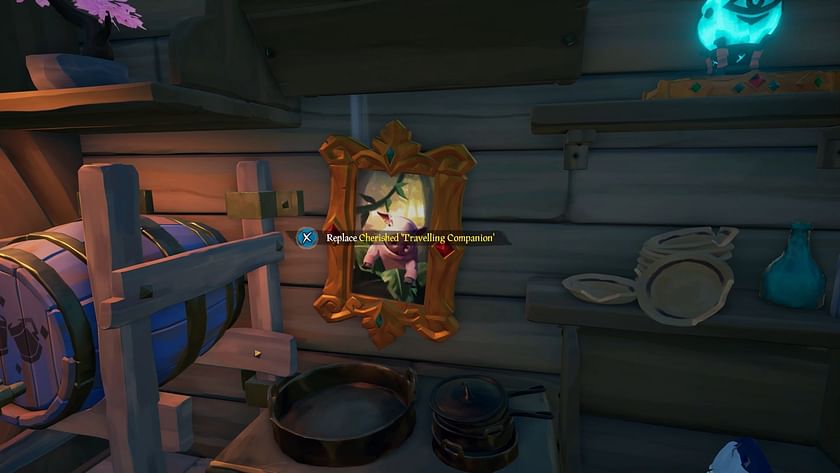 Captain cabins can now be customized across all ship types, with players having the ability to add trophies and trinkets to give the space a personal touch. Rare stated that a violent battle will knock things around, and players will have to go and put stuff back in their place.
With Season 7, players will also be able to save any customization changes across their ship for a small amount of gold, including how it looks and scars of battles. Holes and scratches can be quickly fixed and removed by paying the shipwright.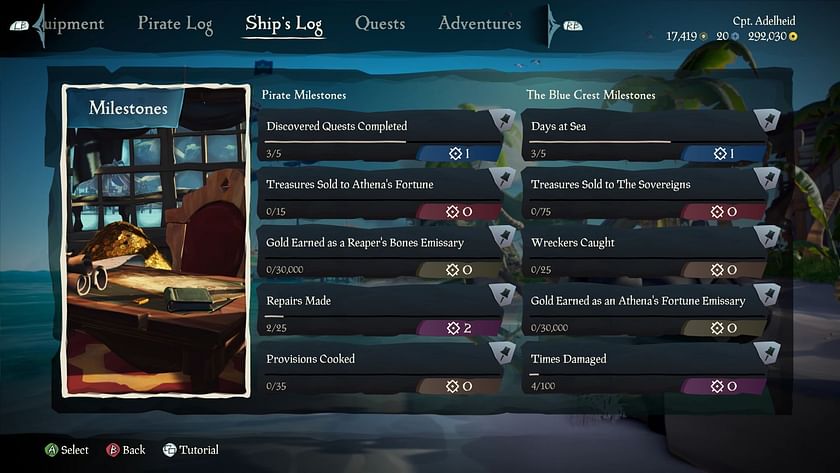 New ship customizations can be unlocked through a new progression system called Milestones. This is a permanent record in the Ship's Log of the players' accomplishments and is divided into various categories. Further customizations can be brought in through Captain's Voyages.
These unique voyages encompass all trading companies and are of different lengths and difficulties. Each outpost will also have a new group called Sovereigns, who only deal with captains. Players can turn in any loot that they usually take to other outpost companies, and the Sovereigns will give them the same gold and reputation.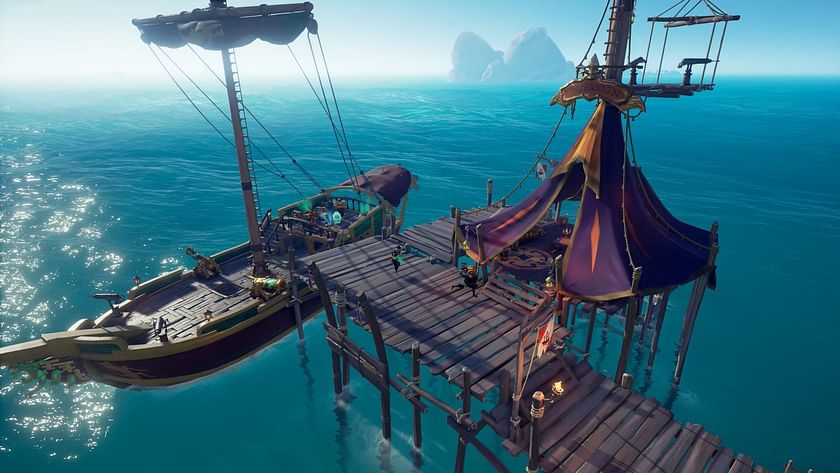 Rare will also allow Sea of Thieves players to stock their ships with planks, cannon balls, fruits and more items from shipwrights at any outpost in exchange for gold.
Upon setting sail while captaining a ship, players will have access to the Captain's Logbook. This is a personalized record of players, their crew, adventures and achievements in the current session.
Players will be able to sell an enemy Captain's Logbook upon sinking their captain ship at the Reaper's Bones for gold and reputation.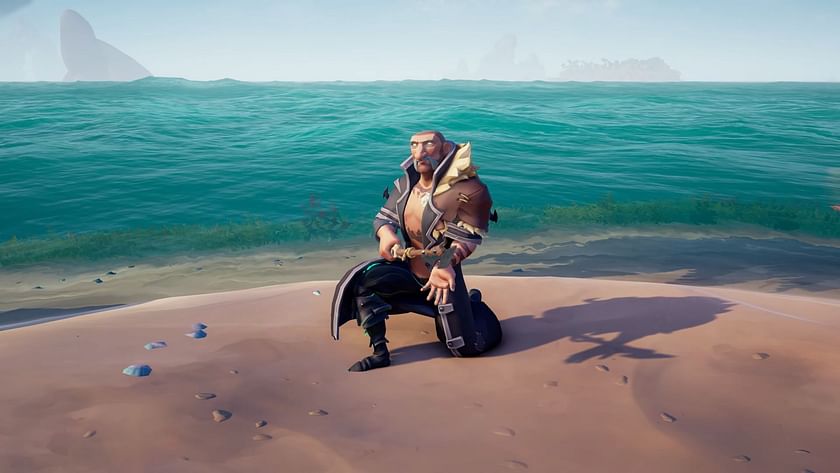 Sea of Thieves Season 7 will bring over 100 levels to unlock, stocked with a plethora of rewards for players to get a hold of. There are new flags, sails, scars, tattoos, clothing sets and more that players can obtain.
The season will also bring the optional Plunder Pass, where players can unlock cosmetics and ancient coins.
Additionally, the Pirate Emporium will be restocked with new items for players to purchase.
Rare has promised that players will have a completely different experience in Sea of Thieves come August 4, with new levels of customization and the perks of being a captain.
Edited by Rachel Syiemlieh