Sons of the Forest is the highly anticipated sequel to the 2014 survival horror game The Forest, which caused a stir on its release date by overwhelming the Steam platform. The game boasts similar enemies and gameplay mechanics to its predecessor, which fans have greatly appreciated over the years.
This time, the horror survivor title introduced new modern gameplay features, such as a 3D printer, significantly changing the crafting process. Since ammo may not always be readily available, you must improvise and utilize your surroundings.
As we continue exploring the horror game, here is a rundown of the weapons and tools you can expect to encounter.
---
All confirmed weapons in Sons of the Forest so far
Although the complete list of weapons in the game has not yet been officially confirmed, some have been revealed, including both melee and ranged options, all capable of inflicting lethal damage.
You'll have to choose your weapons carefully, as different weapons will have varying degrees of damage output, and some may be more effective against specific enemy types than others. So, it is advisable to employ different weapons to confront different enemies.
---
Sons of the Forest: All confirmed melee weapons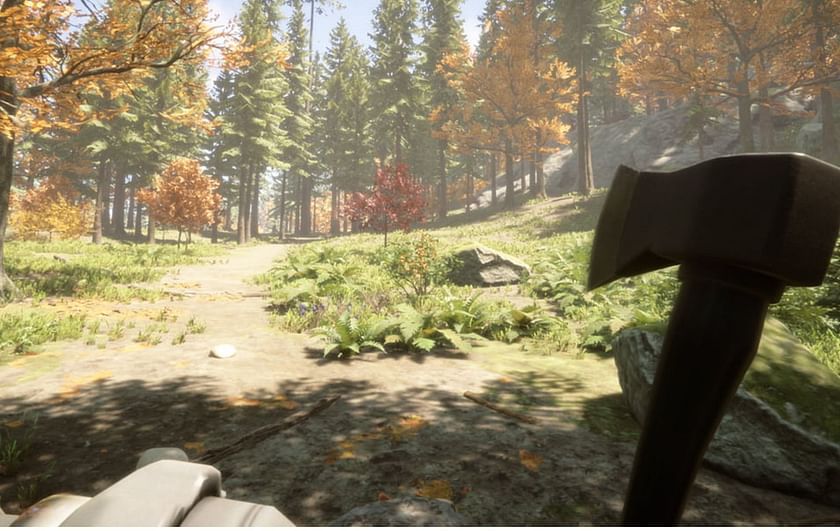 Melee weapons are designed for close-quarter combat and can effectively keep enemies at bay while finishing them off with ranged weapons. Some melee weapons are powerful enough to cut through several enemies at once. Selecting the appropriate weapon for each situation is important as their damage values may differ.
The sequel offers a variety of melee weapons, including:
Axe: A weapon returning from the first game that can sever limbs. An ideal starting weapon for beginners.
Cattle Prod: This weapon stuns enemies that come too close.
Chainsaw: A versatile weapon that doubles down as a tool to chop trees.
Crafted Spear: A weapon with good handling that inflicts moderate melee damage.
Guitar is a less durable weapon that can be used to club down enemies.
Limbs: Hacked-off limbs of enemies can be used as weapons as a last resort.
Stun Baton: A robust melee weapon that delivers electric shocks to enemies.
---
Sons of the Forest: All confirmed ranged weapons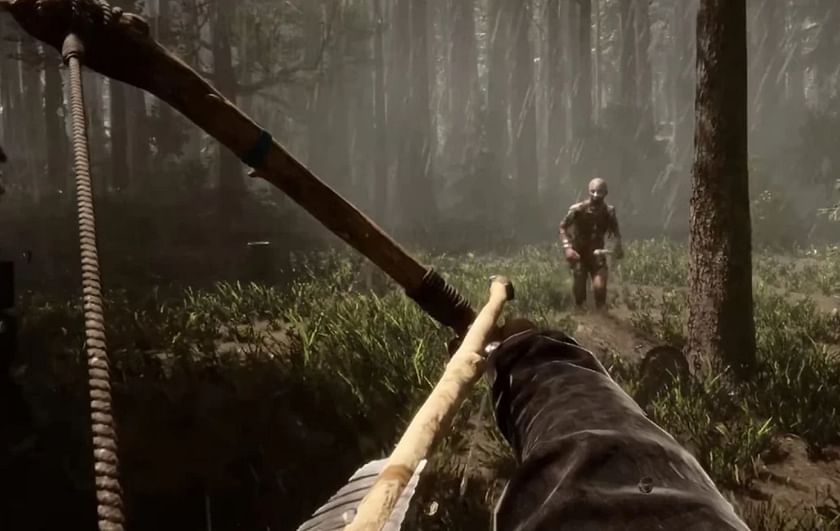 Ranged weapons are an ideal way to kill off enemies from a safe distance. They are instrumental as a finishing blow after using melee weapons to weaken enemies.
However, some ranged weapons can take out groups of enemies independently. These weapons can be found during exploration or crafted using the appropriate materials and recipes.
Here are all the confirmed ranged weapons in the game:
Crafted Bow: A versatile weapon like the crafted spear, the crafted bow inflicts moderate ranged damage.
Crossbow: A potent ranged weapon capable of taking down scores of enemies with its bolts.
Molotov Cocktail: A craftable weapon that can set groups of enemies ablaze when thrown at them.
Pistol: The first range you'll encounter in Sons of the Forest.
Shotgun: Arguably the most powerful ranged weapon, inflicting significant damage in close-quarters combat.
Taser Gun: Use this weapon to stun enemies from a distance when running low on ammunition.
Time Bomb: An explosive device that causes extensive area damage.
---
We'll keep you updated with more updates on new weapons in Sons of the Forest as the game continues to surprise us with new challenges and enemies. Meanwhile, choose your weapons wisely and use them to your advantage in this intense survival horror game.
Sons of the Forest, created by Endnight Games, has been available for download since February 23rd on the Steam store.