British F1 GP is more than just a race
786 //
06 Jul 2011, 12:23 IST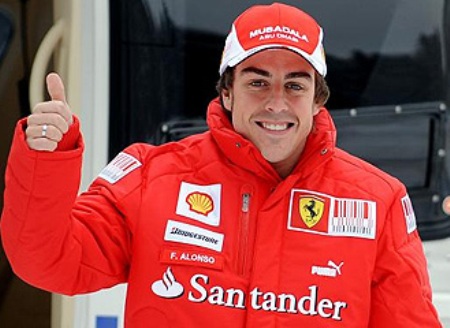 This weekend's British GP is not only about the ban that is imposed on the use of Off-throttle Blown Diffuser. But also because of Jenson Button, Ferrari and Red Bull's Mark Webber also and not to forget the not so disciplined home Hero Lewis Hamilton.
It is true that everyone will be eyeing Red Bulls performance in qualifying and in the race, but other than Red Bull's dominance there is much more to talk about. However, in most of the cases it is directly or indirectly attached with the Spanish outfit. In this weekend's British GP it will become clear whether the other teams such as Ferrari and McLaren are capable enough to challenge the domination of Red Bull.
Other teams such as McLaren and Ferrari have said that because of the ban Red Bull will be most affected. So, let's see how the ban will affect the Red Bull at Silverstone because if the ban does not affect the Milton Keynes based outfit than the there is no way that the McLaren and Ferrari will able to challenge them in driver's and constructor's championships.
Let's take out this ban and domination stuff for a while and now concentrate on some milestones and the home hero's. This British Grand Prix will be milestone in the career of Jenson Button as the British home hero will compete in the 200th grand prix weekend.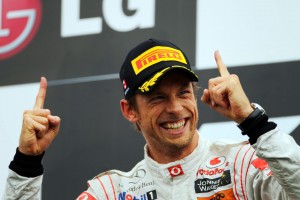 The 12 year long career of the Englishmen has seen many ups and downs but this will be certainly an up in his career. However, this will not be his 200th grand prix because of the crash he had at Monaco in 2003 and also the Indianapolis race of 2005 in which his team boycotted the event because of the tyre issues.
But certainly his grand prix will be special for him and there aren't any doubts that Button will be looking to make this count and wants to finish on the podium at-least if we talk realistically. Jenson only had one victory in this season at Canada and he has also said that he wants to get back to victory after a disappointing race at Valencia.
Having achieved what I have in 200 races I'm very happy, but I still want to achieve more. I want to win more races, I want to challenge for more world championships.
Another home hero Lewis Hamilton also wants to make this year's British GP count certainly not only to be in the contention for the driver's championship but also because he wants a strong finish under his belt after some scratchy and disappointing performance in the recent times.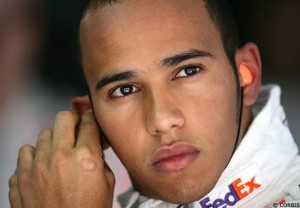 From the very start of his career Lewis Hamilton's career has seen both success and failures from world championship win in 2008 to the disqualification in the Australian GP in 2009. But in this season Hamilton has seen ups and down which he have seen in his whole career. Hamilton has won one grand prix in this season at China but after that his performance has taken a downward shift. His rash driving in the recent times has also raised questions on his driving abilities.
In the Monaco GP stewards penalized him for causing the accident and in the dying stages he caused accident with Pastor Maldonado. In the Canadian GP he hit his teammate Jenson Button however, Jenson was unharmed in the incident and Lewis didn't able to complete the race. in the European GP he didn't have a good start and finished the race on 4th place after qualifying on 3rd place. Hamilton will be looking to improve his performance and atleast want to finish the race in the podium in his home race. How badly he wants to win the British GP is illustrated from his statement.
My victory at Silverstone was one of the sweetest and most satisfying moments of my entire Formula One career and it's a memory that I always carry with me. Standing on the top step of the podium, and looking across at the sea of flags and faces in the grandstands opposite was simply incredible.
The British GP is also important for the Ferrari team because of they will not able to get the desired result they might shift their focus to their 2012 challenger. Even Fernando Alonso has also said that the British GP will determine Ferrari and his season.
He also said that the team is bringing some aero updates for the car because Silverstone is technically demanding track just like Barcelona. Alonso has not won even a single Grand Prix in this season and will certainly looking to take the advantage of new updates and the off throttle ban. Alonso has already stated that a much improved car is required in order to challenge others on the grid. He has also said that it is very unlikely that a miracle will happen. However, Fernando will not like to leave his challenge this in the current season and will push very hard to finish at the best possible place.
We are awaiting an important improvement to the car. If it arrives in the next few races we will be on fighting terms, but if everything continues to be the same, logically this is impossible. Miracles cannot be done.
So, this time the British Grand Prix at Silverstone will not be a just another race of the season instead it will be much bigger stuff. There is many things are at stake and everyone want to make it count by any means.