The super legendary, King of the sport, Lewis Hamilton is the defending F1 World Champion who races for the Mercedes AMG Petronas in Formula One. He is considered to be one of the best drivers presently in F1 and possibly one of the greatest ever in the history of F1 racing.
He bagged his maiden World Championship title in the year 2008 with McLaren and since then he owned the sport like a King. He won back to back World Championship titles in the year 2014-15 and broke various Formula One records in the road to his fourth title.
The F1 world has a lot of his excellence left to witness in times to come as he's looking for his fifth World title and is currently in the best possible position to do so.
He has been one of the most marketable and fashionable drivers in F1 who endorses some great brands like Loreal, Monster Energy, Reebok, Tommy Hilfiger and Santander. His association with famous people has brought him more into the limelight all the time.
His net worth is estimated to be whopping $240m and hence no wonder that he owns some of the most expensive things including a private jet and luxurious yacht. Here we have a collection of 10 expensive things the millionaire possesses.
---
#8 London Mansion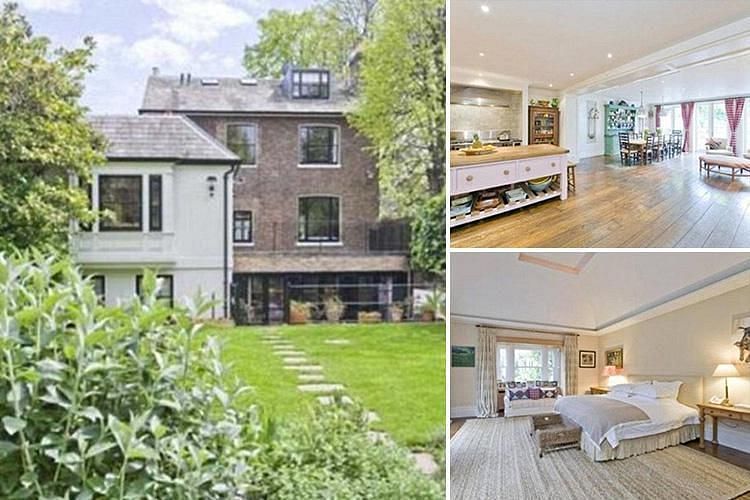 Hamilton's super fancy London mansion is located in the country's most expensive residential area ie Kensington in West London. It features a huge kitchen and special dining area which proves to be perfect for arranging parties and entertaining guests.
The 4-storey mansion has a stunning washroom, 6 luxurious bedrooms and a 200ft lush green garden that contains an amazing summer house. House also has 4 reception rooms for casual gatherings.
It is told that mansion's previous owners include Burberry chief designer Christopher Bailey and financier Ben Goldsmith. This property was built by the famous builder Samuel Johns in 1860 and the total cost of the house is estimated to be $25m and it is too clear that someone with a big pocket like Hamilton can only afford it.
#7 The classy- Mercedes AMG Project One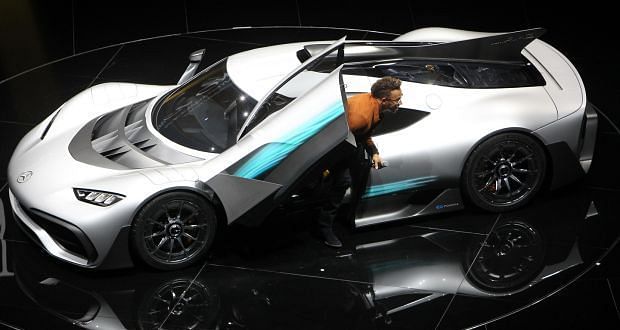 This car has been nicknamed as the Project One Hypercar, this model has been manufactured to provide a direct link between the German car makers successful F1 racing activities and its road car wing.
The car is powered by a turbocharged 1.6-litre V6 petrol engine and has an electric motor set-up which is currently used by W08 Formula One race car. The car is equipped with 7-speed dual-clutch transmission, kicks out 577 break horsepower and the interior luxurious seats are wrapped in Nappa leather.
The car is inbuilt with interior night package and has all the possible facilities including the trim in matte black carbon fire. This custom model is thought to have cost Hamilton around $2.7m and can accelerate up to the top speed of 198 miles per hour and can go from 0-60 in an estimated 3.5 seconds. Too quick to imagine really!
#6 Exotic Geneva Apartment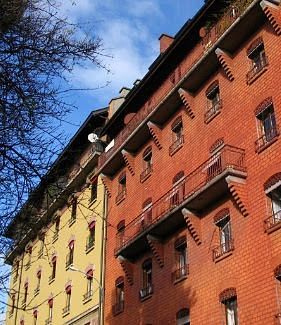 Hamilton's exotic Geneva apartment is reportedly located on top of a 6-storey building in Luins village, Nyon where several other famed racing drivers are also believed to have an apartment like Michael Schumacher, Fernando Alonso and Massa.
The beautiful house comprises of three spacious bedrooms with an amazing view of Geneva lake where he gets in touch with all the peace and tranquillity in the world. The apartment has all the basic things like kitchen, washroom and a cosy living area which can accommodate enough number of people for a small gathering.
The great thing about this apartment is that it features a small gym which has adequate equipment and facilities to carry on with perfect fitness training. The apartment is located in a posh locality of Geneva and has an absolutely splendid ambience. The champion, Hamilton is often seen spending some quality time here and why not! It is more than beautiful to behold.
#5 The best horse from Ferrari's stable- LaFerrari Limited Edition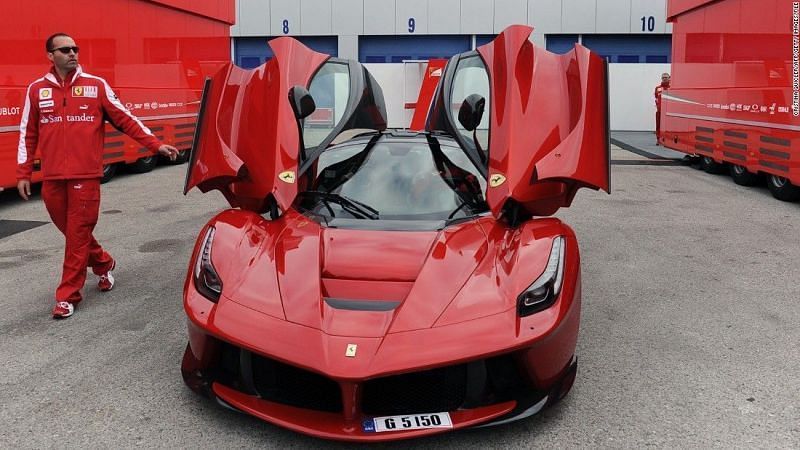 Hamilton took delivery of the bright red LaFerrari last year and the world can't stop drooling over it. Something which made Hamilton's LaFerrari look slightly different from other cars of the same version is the roof.
He has forgone the standard black roof in favour of a completely red finish and the only word to describe this is "Splendid". Isn't it? Only 499 models of the supercar exist, with Floyd Mayweather and Gordon Ramsay also owners of this rare set of wheels.
The car has a top speed of 349 km/h and is capable of reaching 100km/h in just 2.4 seconds and a speed of 300km/h in 15 seconds. Just wow!
The LaFerrari is clearly one of the best supercars in the world with all the luxuries equipped in and out. The cost of this car is out of the world ie £1 million. Seeing its line of work and gigantic price, we can guess why it stands in Hamilton's list of most expensive things
#4 Swanky Monte Carlo Apartment
When it comes to one of the grandest stages of Formula One racing, one can not fail to remember Monaco and almost every player has a lavish house there to spend some quality time off the tracks.
It is believed that the British champ spends his days at the gym and the Sauna during his time in one of the world's smallest countries and best of all it is tax-free! One can not let go of this fact truly.
His supreme apartment is located in the exclusive Fontvieille district which has a population of just over 3000 people. Hamilton's apartment comes with 4 bathrooms, a steam room and a 300 sq ft sun terrace
It is believed that Hamilton spent roughly $15m to get hold of this amazing property. It came out in the news that Hamilton went for a more modest apartment as some of the property on the top of the same building is being sold for double the price. We can really sense why Hamilton went for this deal.
#3 Elegant- Pagani Zonda 760 LH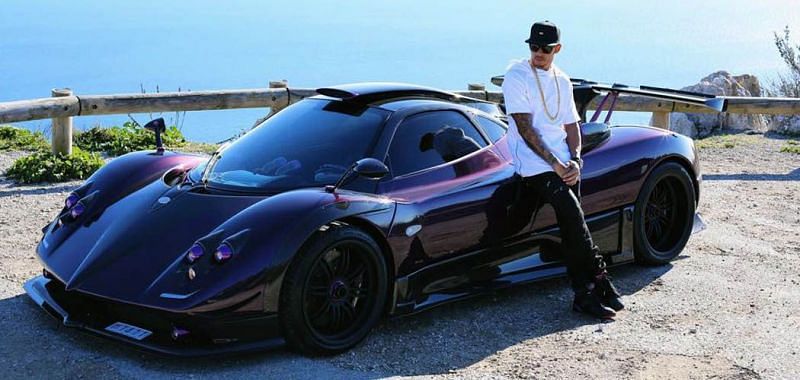 Another hypercar that makes it to the Lewis Hamilton's collection of costly things is the Pagani Zonda 760 LH which was involved in an accident. The purple-coloured Zonda has been regarded as one of the best ever made and is one of the only cars to have a manual transmission.
The car can accelerate up to the top pace of 225mph and has a 0-60mph time of 2.7 seconds and features a sturdy AMG 7.3L V12 Engine.
It has an amazing engine sound and is too quick on the roads. It was believed that Hamilton got this brand new running machine in the year 2014 and crashed it in the next year on the roads of Monaco when he took on the car after heavy partying.
It cost Hamilton whopping $2.1m and it was really sad when it got involved in an accident. However, the luxury continues to be in his extravagant list of belongings.
#2 The Classy- IWC SCHAFFHAUSEN Pilot World Timer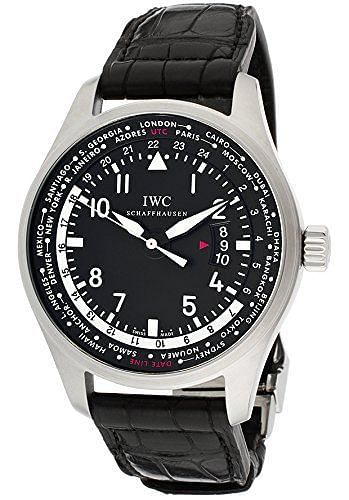 It is thought to be one of the several watches in the collection of Lewis Hamilton. IWC sponsors the Mercedes Formula One team and hence its no wonder as to why he owns one of these classy timepieces.
The watch weighs 140g, is 145mm x 13.5mm and the champion is often seen endorsing the watch at media events. The IWC World Timer has most of its characteristics drawn from IWC pilot including style and designing. The brand was founded by a businessman and watchmaker from Boston in the year 1868.
The most appealing feature of this World Timer is its dial which is based on classic IWC pilot design. Though it isn't considered the most perfect watch for the night time, it is great for daylight and bit of dim light. The classic watch costs £7000 and fits perfect on Hamilton's list.
#1 The stylish- McLaren P1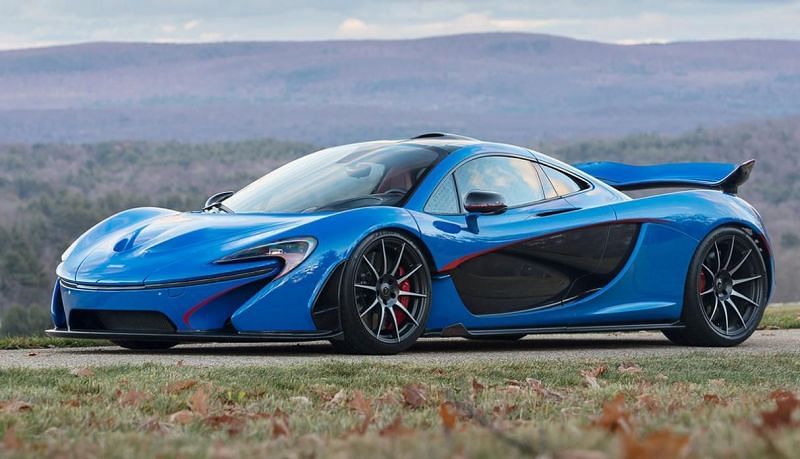 A throwback to the days when Hamilton drove with McLaren and bagged his first ever World Championship title in 2008, he showed his affection for boyhood team and got delivery of a royal blue P1.
The 903HP twin-turbo V8 hybrid monster appears to be his escape whenever he is at his swanky house in Monaco. Though he has several exclusive cars lined in his garage, this magnificent P1 appears to be his favourite pick. This P1 is the least expensive car in Hamilton's list but assumed to be one of the most expensive in the world.
It is finished in shade of blue and includes exposed carbon fibre elements, glosses black wing mirrors and wheels displaying blue outer pinstripes. Black and blue is also the interior theme with blue leather adorning the dashboard. It can accelerate from 0-60 in 2.4 seconds and has a top speed of 225mph. It is truly amazing!