Lewis Hamilton is a British Formula One racing driver currently racing for the Mercedes AMG Petronas F1 team.He made his F1 debut in the year 2007 with the Mclaren Mercedes team alongside double world champion Fernando Alonso.
Lewis Hamilton is one of the most successful Formula One drivers of all times. Hamilton has won the F1 Drivers' World Championship five times, the most poles in F1 history and also the second highest Grand Prix winner with 75 wins to date. The Net-worth of Lewis Hamilton is estimated to be around $285 million.
Lewis Hamilton Salary:
Lewis Hamilton signed a three year deal with Mercedes F1 team in 2015 worth $31 million a-year guaranteed salary and upto $10 million in bonus, estimated a total of $120 million. This makes the 33 year old driver the highest paid driver in F1 currently with a salary of $42 million in 2018. Hamilton has signed a contract extension with Mercedes until 2020 for a whooping 40 million pound per year.
Hamilton is the highest paid British Athlete in the world who also topped the list for richest F1 driver in Forbes 2018. In 2019, Lewis Hamilton is highest paid driver with a salary of €50,000,000.
Hamilton owns a few exotic and super cars such as Pagani Zonda 760 LH, 1966 Shelby Cobra 427, Mercedes AMG SLS Black Series, Mclaren P1, La-Ferrari, and a Mustang Shelby GT500 to name a few.
The total worth of the cars he won is estimated to be around $15 million.
Lewis Hamilton's Private Jet:
Lewis Hamilton owns a Bombardier Challenger 605 private jet. The registration number of the jet is G-LDCH, which stands for Lewis Carl Davidson Hamilton. The jet is worth $16.5million.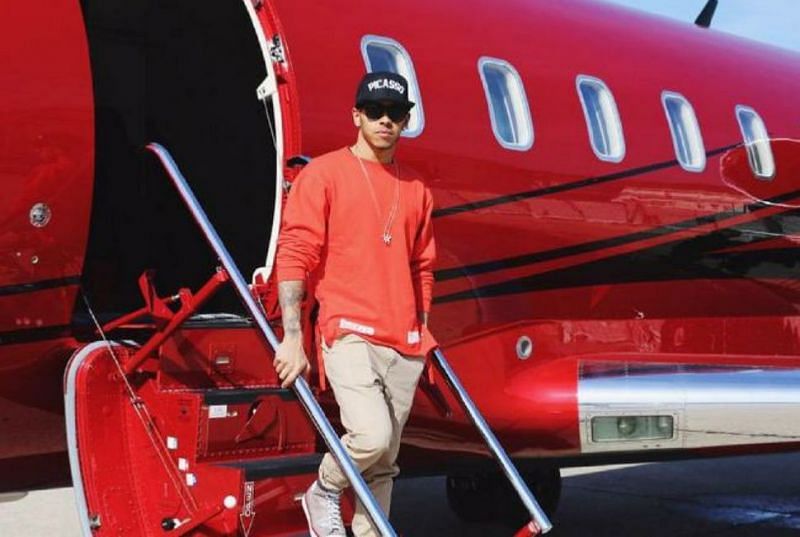 Lewis Hamilton owns several swanky properties including a home at Monte Carlo , a flat in New York and an estate in Colorado. He is currently living his lavish life in his Monte Carlo residence.
If we add the annual salary, cars and properties, we can easily conclude that Lewis Hamilton is one of the highest net worth players in the world. The Net Worth and Income of Lewis Hamilton is expected to continue to grow at a Strong pace as he is also chasing his fifth formula one World Championship.
| | |
| --- | --- |
| Age | 34 |
| Source of Wealth | F1 racing and Endoresments |
| Annual Salary | $31 Million |
| Cars Owned | Pagani Zonda,Shelby Cobra, Mercedes, Mclaren P1, La-Ferrari, |
| Residence | Monaco, Monte Carlo |
| Property | Monte-Carlo, Coloroado, Luxury Apartment Manhattan |
| Martial Status | Unmarried |
| Private Jet | Bombardier Challenger 605 |
Latest F1 News, Calendar, Standings, Results, Records and more at Sportskeeda