Yesterday, on the 5th of June 2018, Forbes released their annual 100 Highest Paid Athletes List and three drivers from the world of Motorsport were listed on it.
It's not surprising to know all the three are currently racing in F1. The sport is known to pay hefty wages to these star drivers. Let's have a look at the salaries and endorsements of the richest F1 drivers in 2018.
#3Fernando Alonso
Earnings: $33 million [Salary: $32 million; Endorsements: $1 million]
Alonso is one of the most competitive and experienced drivers in F1 today. He is currently racing for the Mclaren Renault F1 team. He previously drove for top teams like Ferrari, Mclaren Mercedes, and Renault.
Alonso was at the peak of his success in the last decade of F1 when he was racing for the Renault works team and won the drivers' World Championship title in 2005 and 2006.
This decade is not been very easy on Alonso especially in F1 as he came close to winning the world title with Ferrari on two occasions but didn't. He made a switch to Mclaren in 2015 where disaster struck, the partnership with Honda and Mclaren. The team suffered from engine reliability problems throughout the season before switching to Renault engines this season. Alonso hasn't been on the podium since he moved to Mclaren.
Alonso signed a contract extension with McLaren last year that includes an opt-out for 2019 season. . Alonso also drove in the World Endurance Championship with the Toyota team and won his debut race at Spa earlier this year. He was also the fastest in the Le-Mans test earlier this week.
Alonso is as a founding investor in the fashion lifestyle brand Kimoa, which launched last year. Also in 2017, Alonso started a racing eSports team with McLaren sponsor Logitech. His 32 formula one career wins rank sixth all-time among the drivers
Alonso stands 39th in the Forbes highest paid athletes list in 2018.
The Net-Worth of Alonso is estimated to be around $220 million.
#2 Sebastian Vettel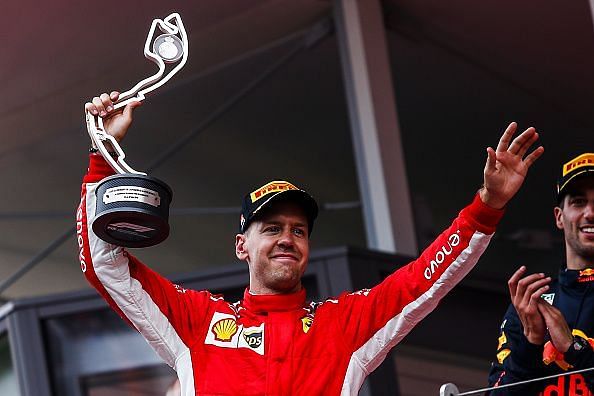 Earnings: $42.3 million [Salary: $42 million; Endorsements: $300k]
Vettel drives for the Scuderia Ferrari team in F1. He won the first two races of the 2018 F1 season and managed to take three pole positions and currently second in the title fight. He is one of the favorites to win the championship this year.
Vettel dominated the F1 with his former team Red Bull racing with 34 wins and four straight F1 World Championships between 2010 and 2013. This included a record 13 wins in 2013 (Michael Schumacher won 13 in 2004). Vettel has not won a title since his move to Ferrari in 2015, but the paycheck has definitely been much better at the Italian outfit. He signed a three-year contract with Ferrari last year till 2020. The deal pays more than $40 million annually.
Vettel stands 18th in the Forbes highest paid athletes list in 2018.
The Net-worth of Vettel is estimated to be around $55 million.
#1Lewis Hamilton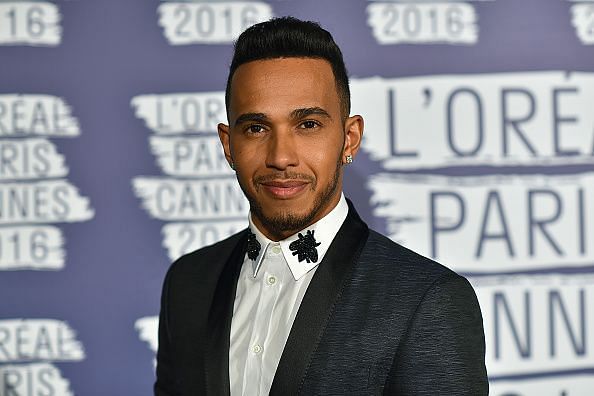 Earnings: $51 million [Salary: $42 million; Endorsements: $9 million]
Hamilton currently leads the 2018 F1 drivers' championship after a convincing win in the Spanish Grand Prix and a podium finish at Monaco GP. He drives for the Mercedes AMG F1 team. He is the one most wanted drivers for the next season as his three-year contract with the team expires this season. It is likely to pay out more than $120 million, including bonuses. Mercedes and Hamilton are reportedly close on a new mega three-year deal, tying him to Mercedes through 2021.
Hamilton is the most marketable drivers F1 has seen in recent times, he has endorsement deals with Mercedes-Benz, Tommy Hilfiger, Puma, Sony, Monster Energy, Bombardier, Bell Helmets, and MV Agusta Motorcycles. The Tommy deal signed in 2018 makes him a brand ambassador with plans to promote the Tommy Hilfiger Collection, the tailored line and its range of menswear, underwear, and swimwear.
Hamilton stands 12th in the Forbes highest paid athletes list in 2018.
The Net-worth of Lewis Hamilton is estimated to be around $240 million.