Formula One Pre Season Review 2011
1.07K //
07 Mar 2011, 01:03 IST
2011 season is in three weeks' time and already three tests have been over. A season supposedly with twenty races (including Bahrain) already has had an eventful start with the Bahrain grand prix being suspended tentatively due to political tension. And with other two races namely the Chinese and Indian Grand Prix still yet to be approved 2011 season is promising a very exciting one ahead.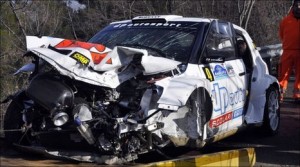 The other important off track event which took place in the off season period is the accident of Robert Kubica while he was driving in a rally in February. Although it seemed very bad, Kubica is overcoming it quickly. An initial stage of coma made everyone believe his stage to be very critical but seeing his recovery it seems he can make his return later in the season.
The new technical changes for this season will also play a very important role this year. New tyre manufacturer, the re-induction of the KERS system and also the new moveable rear wings will make an impact on the cars.
And if we are to make conclusions from the pre-season testing sessions which took place till now, it will be difficult to come to a concrete conclusion.
The new Pirelli tyres have come under a lot of criticism from the drivers and also the team bosses. Some were unhappy with the tyre standards while some felt it was fun racing with them.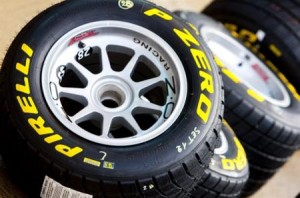 The practice sessions have also gone well but not dominated by a single car manufacturer. Red Bull and Ferrari were the expected ones with other ones being Mercedes, Renault and Williams who shared the top spot. The main team which missed out was McLaren but as seen in the past the practice sessions not necessarily decide the season. And with so many teams sharing the top spots it will be difficult to single out one team.
Ferrari with their new car which signifies the 150th year of unity Ferrari F150 showed its advantage over other cars in terms of fuel efficiency. Their only glitch was an oil leak in Valencia which was later on rectified. The glitch proved to be a very minor one also. They covered the maximum number of kilometers of all the teams with Red Bull in the second position. But mileage is not the only deciding factor when it comes to winning a race.
But in the speed category Red Bull seems to have picked up where it left the last season. It is already leading everyone in the speed category. They are expected to improve upon the speed as some more upgrades are yet to be fit in before the season start at Melbourne.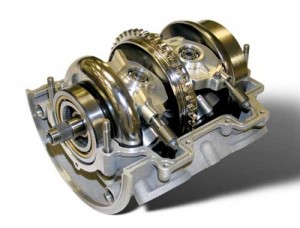 McLaren which finished second last season have not yet shown any major impact this season yet. They are lacking very much in the speed and mileage categories. McLaren are still working on the aerodynamics and we should not be surprised if we can see them on the front positions of the track at Australia. Last season also they began slow in the pre-season but finally picked up once the season began.
They started off well once the car was released but then reliability issues picked up as they did not have enough time to check on various issues of their car. But may be the postponement of Bahrain grand prix might play as an advantage to them to resolve the problems of their complex car.
Mercedes started of very poorly but then once they entered Jerez, Schumacher dominated the session there and thus they started picking up speed. Their early release gave them enough time to work upon various issues of the car and thus improve upon it. Their mileage also seemed to improve since their car release and Brawn seems very optimistic about his car. Can we see another Schumi – Brawn combo this season?
Renault's new car's innovative forward-facing exhausts are striking and have given them an advantage over the rest in this issue. But their problems with their KERS system have yet to be resolved alongside their mileage issues. Their main drawback will be the injury of Kubica but with Nick Heidfeld replacing him it might come as a solace to them.
Force India the last car to be released also did not make any significant progress. They are lacking very much in the pace category. But they can solace with their mileage being amongst the top five cars. Their main objective of finishing races might well be fulfilled looking at their stability in the preseason.

The new tyre supplier Pirelli also has done quite research and has produced tyres which are different from the ones used in the past. This has brought severe criticism but they have insisted that once the teams get used to it they will start liking it. They have brought in the hard to wear of rubber tyres for the harder tyres. This will lead to user friendly tyres and thus the tyres helping to rack in more grip.
The increase in mileage and the better initial gripping of the tyres will mean that the tyre degradation will outweigh the fuel load effect on the lap timings. Hence the team's optimal tyre strategies and also the driver's ability to protect the car from wear and tear will play an important role. And as there will be more deterioration the number of pit stops will also increase.
Pirelli has been frowning and is disappointed at not being able to test at Bahrain at higher temperatures. Thus it won't get an idea about the type of tyres to be provided for hot weather areas.
Other than that before drawing to any final conclusions we should better wait for the fourth testing session at Barcelona to be completed.