Martin Whitmarsh: Sergio can't imagine the pressure right now
690 //
10 Nov 2012, 14:21 IST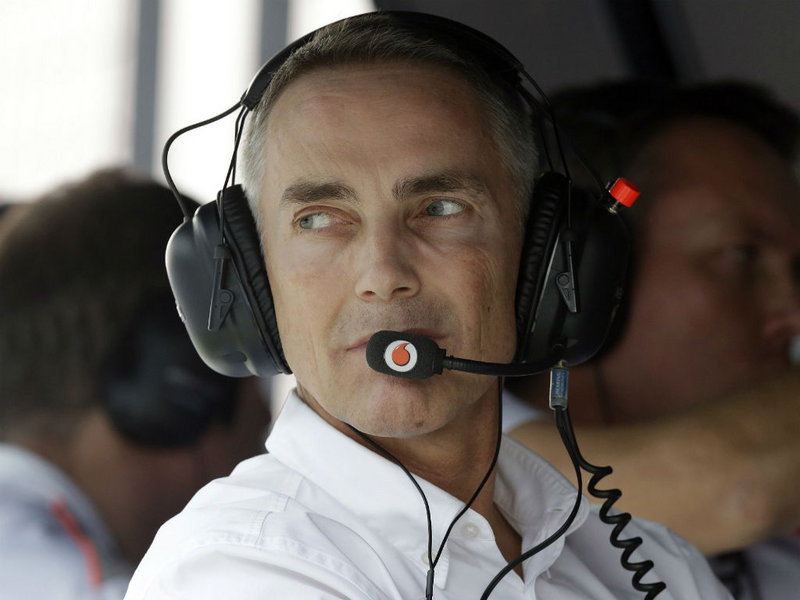 McLaren Mercedes team boss Martin Whitmarsh, who will be working with Sergio Perez after Lewis Hamilton's departure from McLaren, said that Sergio Perez doesn't know what kind of pressure he will face at the 2013 Australian Grand Prix.
Whitmarsh, who has worked with the likes of Mika Hakkinen and Lewis Hamilton when they were young, said that if Sergio does not start from the first two rows of the grid in Australia, he will start feeling the pressure, which he isn't familiar with. He added that the pressure is something a driver can only experience at Ferrari and McLaren, not even at Red Bull.
Martin Whitmarsh, while speaking to the official Formula One website said, "Now when Sergio gets to Australia in 2013, he will arrive with the kind of pressure that he can't imagine right now. At the first race, if he is not on the first two rows and fighting for a win the pressure will start to ramp. He doesn't know that yet.
"He will spend a lot less time in Mexico than he realises at the moment. That means he will be in the simulator, will be with the race engineers, he will be with the strategy people, he will be with the general engineering team, he will turn up considerably fitter and stronger than he is today."
Whitmarsh said that Sergio is a very talented driver and he believes that he could be the world champion one day. Whitmarsh added that Perez is in McLaren because of his talent not because of the money. Martin said that Perez's rookie year was impressive and in this season, he has proved himself as a competitive driver.
Martin looked disappointed when asked about Lewis Hamilton's move to Mercedes – the team that has produced just one win since its comeback in 2010. Martin said he failed to understand Lewis's decision but "He's made that decision and he has to live with that decision".