Mercedes-Ferrari domination to continue? Quick facts for the Monaco GP!
1.44K //
24 May 2015, 15:49 IST
Race time at the Monaco Formula 1 Grand Prix!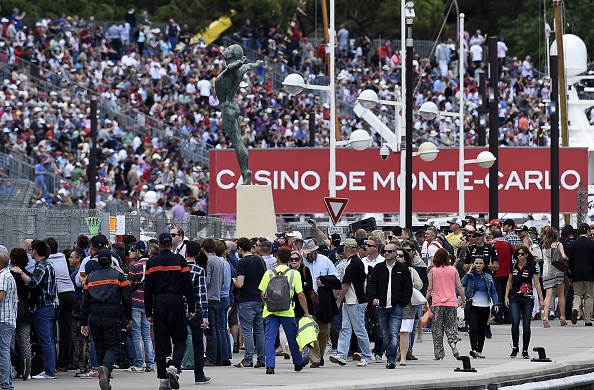 Monaco is Nico Rosberg's stomping grounds – he is both most familiar and most successful at the track, having won the . In a surprising turn of events, however, it is Lewis Hamilton who is on pole and, according to many, poised to win this race. Hamilton has not won at the Monaco Grand Prix in 7 years, his last win at the track with McLaren-Mercedes in 2008. The last 3 distinct winners together form today's top 3 beginners: Hamilton, Rosberg and Vettel – continuing and consolidating the Mercedes-Ferrari podium domination, with the exact same drivers barring the Bahrain Grand Prix, when instead of Vettel, we saw Kimi Raikkonen on the podium separating the Mercedes drivers.
Rosberg was poised to take pole, but locked up just towards the end of his ride, granting his teammate Hamilton the lead. The teammates had opposite fortunes; Rosberg starting off with great momentum and losing his lead later in the race, Hamilton finishing at pole.
Rosberg is aiming to win the race the 3rd year in a row – a feat only three other F1 drivers have achieved, all of them icons of the sport: Graham Hill, Alain Prost and Ayrton Senna.
Ferrari Team Principal Maurizio Arrivabene has admitted that Mercedes have the better engines, and from their performance all year it certainly seems like they will maintain their significant lead – this also extends to the driver standings, led by Hamilton, who has a 20 point lead over the nearest contender, Rosberg, a lead that was even broader prior to Rosberg's win in Spain.
Embattled Red Bull, plagued by engine issues all through the 2015 season, have done extremely well at qualifying: Daniel Ricciardo and Daniil Kvyat immediately follow 4-time world championship and Ricciardo's former teammate at Red Bull, Sebastian Vettel, who now partners the Iceman at the Prancing Horse.
Mercedes have secured a lock-out in the front row for the 3rd year running.
Carlos Sainz Jnr of Toro Rosso has been penalised for missing a weight check and will start his race from the pit lane. His penalty, and that of Lotus' Romain Grosjean, who changed his gearbox, will move McLaren-Honda's Jenson Button up to 10th from 12th.
Follow live updates on Sportskeeda here: https://www.sportskeeda.com/topic/f1-2015-monaco-grand-prix