Charles Leclerc is not relying on rain to secure a successful weekend as he aims for a podium finish in the upcoming Formula 1 race.
After finishing third in the 2023 F1 Monaco Grand Prix qualifying session, Leclerc expressed his determination to perform well regardless of the weather conditions.
In the qualifying session for the Monaco Grand Prix, Leclerc secured a respectable third-place finish, recording at 1m 11.471s. Only Red Bull's Max Verstappen and Aston Martin's Fernando Alonso finished ahead of the Monegasque.
However, a shock was in store for Leclerc as he was penalised three grid places for obstructing Lando Norris' hot lap. This meant that he would be starting the Monaco GP at P6 instead of P3.
Before this stunning news emerged, following the impressive outing from Leclerc, the question of rain arose during the post-qualifying interview.
Leclerc was asked whether he and his team would be fervently praying for rain to gain an advantage in the race.
The Monegasque acknowledged the fact that the drizzle hasn't always been beneficial for him in the past. He said he is determined to showcase his abilities even in dry conditions. Charles Leclerc stated:
"No, I am not that desperate. It didn't help me in the past. If it's a dry race and we can stay on the podium, it's a good weekend."
After previously qualifying from the seventh position in the previous race in Miami, Charles Leclerc's initial third-place finish in Monaco comes as a step forward. He has had a somewhat challenging start to the season.
However, the Monaco Grand Prix qualifying session marked a significant improvement for Leclerc, hopefully boosting the Ferrari with some confidence moving forward.
Red Bull qualify from extreme ends as Ferrari's Charles Leclerc and Carlos Sainz put up an impressive show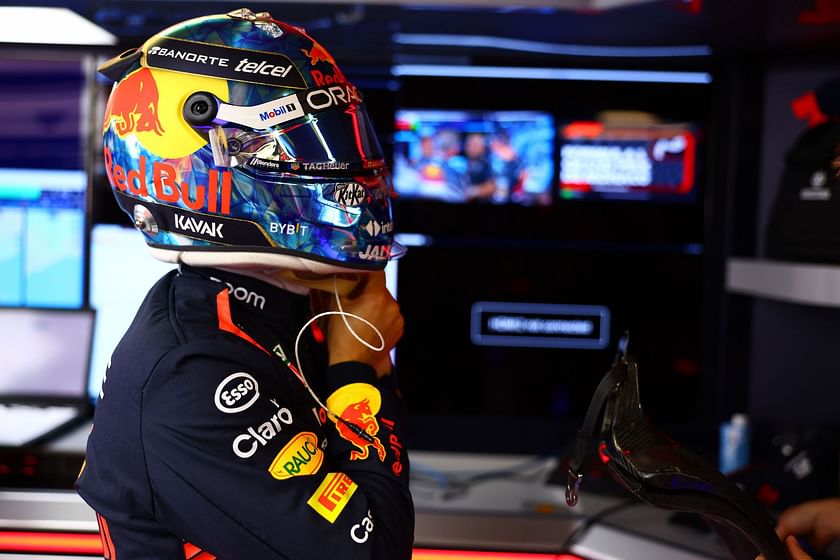 Charles Leclerc's teammate, Carlos Sainz, also had a commendable performance in qualifying, securing a fifth-place finish behind the revised Mercedes W14 of Lewis Hamilton.
With both Ferrari drivers showing promising pace, the team could have been in a strong position to achieve a favorable outcome in the race, especially after Sergio Perez's mishap.
Red Bull had a mixed qualifying round ahead of the Monaco Grand Prix. The reigning driver's champion and first-placed Max Verstappen impressively secured his first pole position in Monaco at 1m, 11,365s, after an entertaining duel with Fernando Alonso.
Monaco's reigning champion Sergio Perez had a disastrous outing. The Mexican lost control of his Red Bull through Saint Devote, slamming into the barriers and bringing out the red flags.
As the race day approaches, the focus for Charles Leclerc and Ferrari is to maintain their competitive momentum and secure a podium finish. The team's recent performances indicate that they have the potential to challenge the front-runners and achieve a favorable result.
Edited by Akshay Saraswat