Perseverance Personified: Fernando Alonso
728 //
13 Dec 2012, 11:05 IST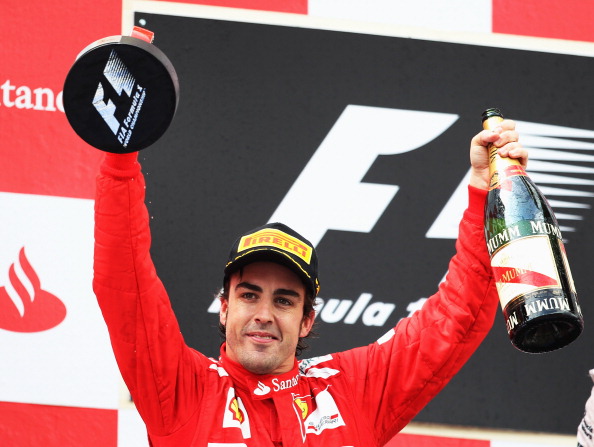 A gladiator is one who never gives up till his last breath. He is the one who has the courage to face failure like no other. He is the  one who fights till the end to win. He is the one whom people idolize even though he may not be the king. And the gladiator I am talking about is none other than is the  Spaniard who, even after winning, never loses his temperament and even after losing never weakens his spirit, Fernando Alonso. The man for whose perseverance and patience are both in-born traits.
Never has Formula 1 seen a racer like Alonso. Talk about his races and pages fall short, but not his credentials. Even after being a Vettel fan I can't stop myself from singing Alonos's praises. Dethroning the great Micheal Schumacher when he was at the peak of his career and by becoming double championship winner, Alonso has shown the Formula 1 community that true grit and determination can make you achieve what you wish for.
Starting his career at a time when Micheal Schumacher dominated the circuit, Alonso never held his dreams back. And as hard work always pays off, Alonso defeated the 'Iconic Italians' Ferrari soon enough, in spite of them having their in-form legend in 2005 and 2006. After which, Alonso was not seen as just a driver, but as a racer who promised to be the next star of Formula 1.
Alonso's racing career has seen a lot of ups and down. Even though he started racing for a lowly placed team in Minardi in 2001, Alonso always showed he was up of for any kind of challenge. He did not have any notable finishes in 2001,  but his performances with an unreliable car did not go unnoticed.  He finished the season with no points, however.
The 2002 season saw Alonso as the new test driver for Renault: a team which gave Alonso the necessary bite to compete with the biggies of Formula 1. Replacing Jenson Button in Renault,  he was first met with a lot of criticism. But Alonso's attitude and tenacity  earned him the driver seat in the following season.
And  it was in 2003 when it became clear that he would climb the ladders of history quickly. Becoming the youngest (then) racer to win a race, Alonso shattered some age-old records with his superb driving skills. His first win in the Hungarian Grand Prix made people take notice. And in 2004 the real spirit of Alonso came out. Given the right engine, this lad showed what racing can mean to a person. Disciplined as always, he finished 2004 in 4th place.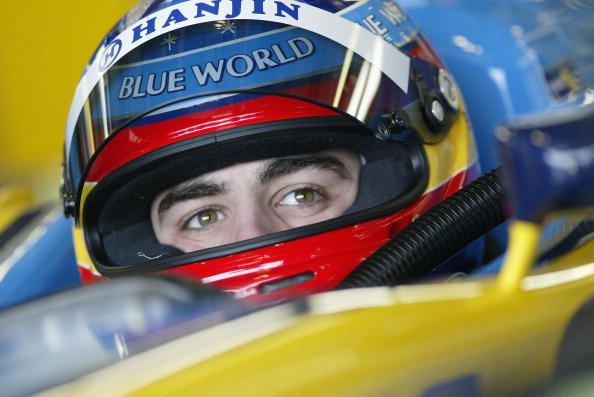 But 2005 and 2006 were the season which saw two things unimaginable. First that never-ending streak of Micheal Schumacher was broken and Alonso, the latest entry into Formula 1, saw himself crowned as the youngest World Champion. Thus, in dramatic style the Scuderia Ferrari's years of dominance ended and paved way for a new racing era. Becoming the youngest double world champion was not the end of Alonso. His desire for more success continued.
And this desire was well noticed by McLaren, who picked him up in 2007. Alongside Lewis Hamilton, Alonso began where he left off. Winning 4 races in 2007 and finishing podium in lot more, Alonso was well on his way to acquire his third consecutive championship. But Ferrari bounced back in style. A nail-biting finish in the Brazilian Grand Prix gave Ferrari the much needed lead.
With Fellipi Massa, their second driver, blocking Alonso's way from getting into first or second place, Alonso lost out on a well-deserved Championship, resulting in Raikkonen winning it by just a point; Alonso finished 3rd and team mate Hamilton in 2nd, both with same points. This dramatic finish elevated racing to standards never seen before. Earlier, a driver used to dominate the entire season, now the trends were changing with racers fighting till the end race for the title.
The 2008 and 2009 seasons did not go quite well for Alonso. His much acclaimed return to Renault did not give him the right momentum from his form in Mclaren, finishing 5th and 9th respectively. 2010 saw Alonso drive the new engines of Ferrari – The very team he helped topple from their throne. He was now given the responsibility to bring them back to their glory days of before.
But just when all was set for Alonso to claim his third championship title, the youngest gun of F1, Sebastian Vettel spoiled his party in dramatic style. Alonso started the race with a 8-point lead, but a strategic error by the Italians cost him his companionship as he ended finishing 7th. This strategic fault even lead to the firing of the the technical director Chris Dyer. But the loss could not be replaced. Again, having being so close to the championship, he had to return empty-handed.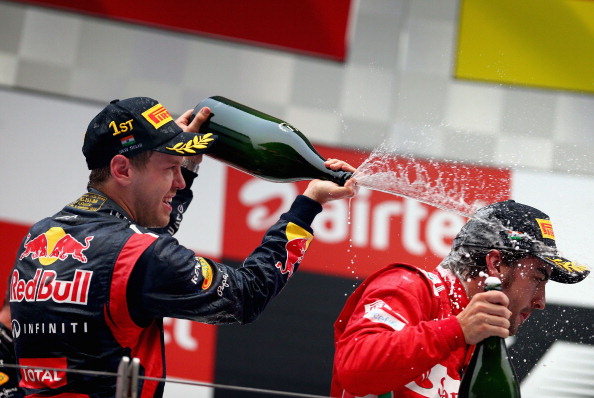 In 2011, a whitewash season for Vettel did not give anyone a chance to even think about the title. But 2012 was a season of mystery. The tables had turned and Vettel's dominance in the previous season was now challenged effectively by all the teams. Mclaren and Ferrari, both getting more powerful engines, gave Red Bull a run for their title. Like a phoenix, Alonso rose from the 2011 defeat and pushed his throttle all the way and gave Vettel a run for his money.
The Brazilian Grand Prix saw a remarkable race. Even though Vettel's early spin and crash made Alonso happy for a second – increasing his chances of winning the race – Vettel's determined efforts kept the Spaniard waiting for his third championship title. Again, Alonso failed to win his much awaited third championship title.
However, 2013 could easily end the wait as Alonso will surely be be able to push ahead of the pack after shaking all of them up in 2012.