Season Review: Alonso gets most out of the car but narrowly misses out on title
654 //
15 Dec 2012, 00:16 IST
Ferrari only had the fourth fastest car at the start of the season. But Fernando Alonso made most of this car and others' mistakes to lead the championship by a massive margin of 40 points just before the summer break. Meanwhile, Felipe Massa on the other side of the garage showed glimpses of the old Massa, scoring two podiums finishes. We review Ferrari's season in detail and tell you how Alonso led the championship in a competitive Ferrari, but eventually lost out to Sebastian Vettel.
First half – Alonso makes merry as others make mistakes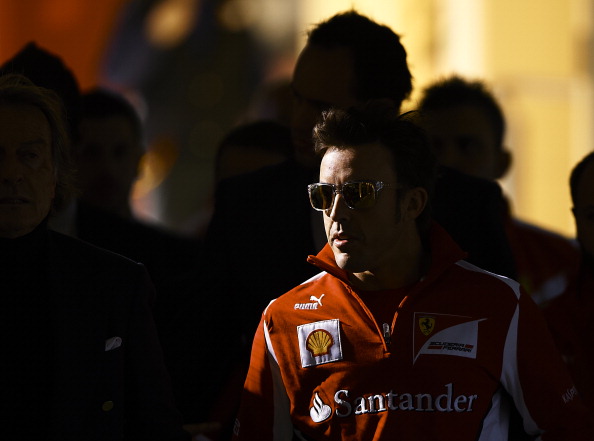 The first half of 2012 was quite different from last two seasons. It was McLaren who had the fastest car with Red Bull having the second fastest car and Ferrari third. But Fernando Alonso somehow managed to beat teams with faster cars to take a 40 point lead as we approached the summer break.
When pace gap between two teams is massive, the slower team needs to make most of the opportunities while the faster one has to make mistakes. That's what exactly happened. Alonso drove better than he ever did in his 12 year tenure as a Formula 1 driver, making most of the opportunities thrown to him. In Malaysia, for instance, he used wet conditions in his favour and when both the McLaren drivers lost places due to accidents and slow stops, the Spaniard took his first victory of the season. A few rounds later in Valencia, he moved from 11th on the grid to 1st to take his second victory of the season.
In the meantime, McLaren had a series of poor pit stops that deprived them of many podiums and even victories. Red Bull, who dominated the season last year, were nowhere close to that pace and also struggled from reliability problems, particularly those relating to Renault alternator. Mercedes, who were extremely quick in qualifying, never looked that strong in the race because of restrictions on use of DRS (and thus their DDRS). Further, they suffered from severe tyre issues.
Victories – 3
Podiums – 15
Pole Positions – 2
Points – 400
F2012 improved throughout the season, specially during the European round but apart from Britain and Germany, it was never the fastest car.
Second half – Vettel takes away C'ship from Alonso with four consecutive victories
However, in the second half of the season, things went away from Alonso. After finishing and scoring points in each of the races in first half, Alonso retired on the very first lap on two occasions. At Belgium, he became a part of the first lap mishap caused by Romain Grosjean while at Japan, he ran wide at first corner while overtaking Raikkonen. Meanwhile, Hamilton's retirement at Singapore gifted Vettel his second victory of the season. He went on to win the next 3 races. These four consecutive victories were the turning point of an otherwise topsy-turvy season. And although Alonso finished on the podium in all races he finished in second half of the season, he narrowly lost out the C'ship by 3 points.
Felipe shows sign of old Massa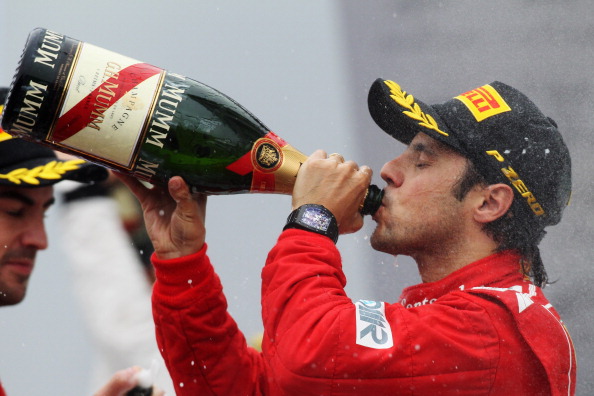 2012 looked like any of the previous years for Massa. The Brazilian managed to score only two points in first five races while his teammate Fernando Alonso was leading the championship. But as the season progressed, Massa's performance improved and he finished in a strong fourth place at Silverstone. But it was the Japanese Grand Prix where he scored his first podium in two years. From then, he had to play a support role to Alonso. Nevertheless, he finished the season in style with a third place finish in Brazil.
From 2013, Massa must be on top from the start and score regular podiums and wins, otherwise he might be forced to play the role of number two driver.