Senna - The Movie: Unacceptable distortions in the truth for dramatic effect
1.62K //
29 Nov 2012, 12:15 IST
What a year it has been for the United Kingdom. The Queen's 60th Jubilee was celebrated with lavish ceremonies, London hosted the Olympic Games and, to a lesser degree but all important to you, the reader, a British-made documentary, Senna, bagged a haul of awards and accolades including two BAFTAs.
Using the maxim "if in doubt put on a concert", both the Queen's Diamond Jubilee and Olympic closing ceremony featured a performance by some original members of a band called Madness.
Those in their late 40's may recall an earlier incarnation of them as, for a brief spell in 1980/81, they enjoyed substantial domestic sales success. At their peak one of their albums reached No.2 in the UK although that popularity was not mirrored elsewhere in the world and, in the musical hotbeds of North and South America, they failed to breach the top 100.
32 years hence the band has released more compilation albums than studio albums whilst also cashing-in on four box sets and live albums. These days, with plenty of advance notice and good promotion, they might sell out Skegness Butlins in mid-summer.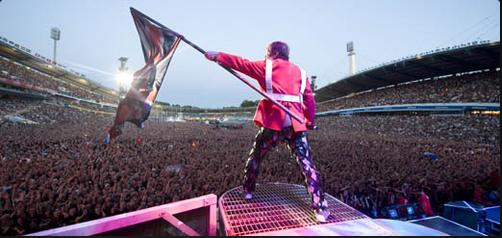 Madness were rolled-out at the Olympics to symbolise all things Great British, as were the left-hand-drive Bentleys and diesel-spewing London taxis. I suppose they are all British as is another Olympics performer Mike Oldfield of Tubular Bells fame.
Oldfield has lived in Spain, LA, Monaco and Switzerland all in an attempt to avoid paying UK taxes or, as according to his official line, to avoid smoking bans in public places.
Then there is the group Iron Maiden who boast four UK No.1 selling albums including their latest offering which reached the top-spot in 28 countries. Additionally, eight of their albums have reached the top-20 in North America.
Combined, it gives them album sales approaching 100 million. When not on world-wide tours performing before two million fans a year, waving the Union Flag and filling 60,000 seater stadiums, they live in the UK and pay UK taxes.
It leads me to ask, why this Great British export was not invited to perform alongside the likes of Madness before a global audience at the Olympics. It was, after all, an event designed to showcase all that is great and good about Great Britain.
Clearly, someone decided their music was unpalatable to their particular taste therein denying the performers a rightful opportunity to showcase one of Great Britain's most successful musical exports.
At this juncture, doubtlessly you believe I've been a fan of Iron Maiden since the year zip and there is nothing more I like doing than letting my hair down and letting the dandruff fly while head banging to the tunes of their multi-platinum selling Number of the Beast album?
Incorrect. I am an advocate of fair play and honesty. I believe people tasked with the responsibility of showcasing successful musical exports need to be unbiased.
Similarly, journalists need to report facts in a fair and balanced way regardless of their personal opinions. Being a journalist is not a licence to be bigot, that luxury is only bestowed on columnists. They are a very different beast.
Unfortunately, sometimes, we prefer to believe a lie rather than the facts. In fact, we don't even want to know the truth. Fully aware of human nature's failings, the cliché "don't let the truth get in the way of a good story" is still way too often employed by those desperate to attain notoriety and income via readership or viewership. Sensationalism and character assassination sells but tampering with the truth and distorting facts to better yourself?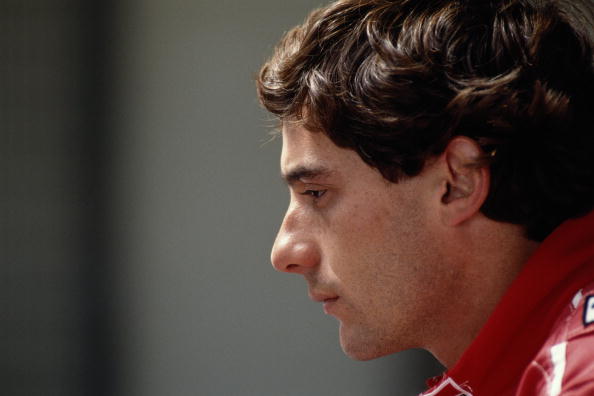 Currently, the BBC is under the spotlight over a case of who knew what, what they said, why they said it and, most importantly, what they knew and why they said nothing.
This is not a first for the corporation or its documentary makers. In July 2007, a trailer, previewed only to journalists, for a behind-the-scenes documentary titled: Monarchy, The Royal Family at Work showed Her Majesty Queen Elizabeth apparently storming out of a session with a photographer.
It was an untruth; the shot was not what it was depicted as being. In fact, it was not even filmed on the same day. Once the deliberate depiction of scenes out of sequence was brought to light, by the Royal Household, the implication of a potential five million BBC viewers being deceived led to the commissioning of a public report, the Wyatt Report.
When Wyatt's report hit the fan, the BBC's Controller, Peter Finchman, his head of publicity Jane Fletcher, and the creative officer at production company RDF Media, Stephen Lambert, all flew out of the back of it.
Frightening to think of so much furore when it was, after all, just a trailer aired behind closed doors. This was not a feature film-style documentary distributed globally by the colossal Universal Pictures which picked up BAFTA's for Best Editing and Best Documentary.
Let's cut to the chase here. I am clearly referring to the multi-award winning UK-made documentary titled Senna which has sold over 600,000 DVD copies and grossed £3.2 million at the box office in the British Isles alone.
The highest grossing British documentary of all time is, in places, dubious and in one instance, blatantly bogus.
Even through the fuzzy prism of old footage, if you delve deep enough beyond evidence I found mysteriously disappearing before my eyes, I think you will agree the truth shines through.
Undoubtedly the task of depicting a ten year career in a 100 minute documentary has to be difficult, some would say futile. However, that should allow for the fact pattern to be rigidly adhered to.
Sadly there were innuendos from the outset in Senna. There are too many to list. I would simply say Alain Prost, who may be French, has been served a massive injustice. His name and reputation, deservedly built-up over a 13 year Formula 1 career, was destroyed in this hatchet job, the quality of which could surely be matched by a 16-year-old college student with access to the internet and an Apple-Mac laptop.
Most are already aware of how FIA President Jean-Marie Balestre's quote of "the best decision is my decision" was bastardised from a longer sentence which had a very different meaning.
Senna was not leading by an ever increasing margin at Monaco in 1988 because of his dominance. It was due to Alain Prost, the only rival with a similarly competitive car, being tucked-up behind Gerhard Burger and losing seconds each lap as a result.
I digress.
Senna is divided into four distinct parts: His first race win, his first title, his last race for McLaren which was his last race win, and his tragic death.
It is act four, Ayrton Senna's parting from Ron Dennis' team, where filmmakers' Asif Kapedia and Manish Pandey take a page from the BBC's 2007 Royal Family at Work playbook, blatantly distorting the truth, knowingly, stating a scene is not what it is depicted as being in order to dramatise and sensationalise their documentary.
The scene begins with Ayrton walking from a hotel elevator. On screen a graphic appears stating AUSTRALIAN GRAND PRIX with a byline: FINAL RACE OF THE '93 SEASON.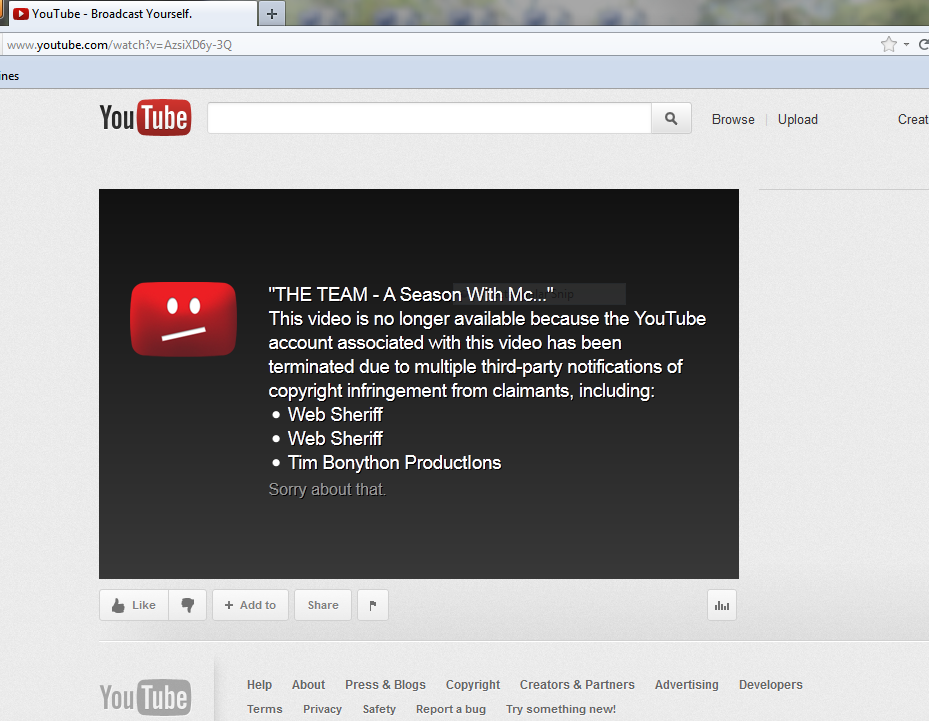 Within one second the scene changes to a conversation at the back of a garage between Ron Dennis and Ayrton. It is a touching exchange when a fallout earlier in the day is discussed. Dennis suggests the argument is put behind them and Senna do his very best in the forthcoming race in Adelaide. The Brazilian agrees and states it he will "do exactly as I always tried [to win]".
The scene ties in beautifully with what happens next; Ayrton Senna wins the Australian Grand Prix. The documentary's scenes move on to Ayrton returning to Ron Dennis, depicted like an overwhelmed winning parent on sports-day, and their discussions together are revealed by Senna.
Of course, there is one monumental problem. The Australian Grand Prix took place in Adelaide on November 7th 1993 and this heart-to-heart conversation didn't take place that day. In fact, it did not take place at that Grand Prix, or any part of the previous Grand Prix in Japan on October 24th.
The footage, described as happening moments before the Australian race, the last that Ayrton Senna was to win, or complete, was actually lifted from the television series "A Season with McLaren" made by John Gau Productions and broadcast, ironically, by the BBC in December 1993.
Their documentary shows that conversation happening at Estoril, Portugal, prior to the start of the Grand Prix on September 26th. As the camera pans out to see the Portuguese circuit, I would be inclined to believe them.
A Season with McLaren was a seven part series of which I own an old VHS copy. I also easily found all parts of it on Youtube. Similarly, I had little problem finding Senna's writer Manish Pandey on the Internet. Pandey is very active on the world wide web and has had little hesitation using it as a tool to promote his documentary and boast of award nominations and accolades.
Therein it was easy to contact him and ask if he were aware of this scene not being from the Australian Grand Prix as stated. The response was amazing. Within 24 hours of posing my question the Season with McLaren documentary, showing evidence which contradicts his Senna documentary, was completely removed from Youtube.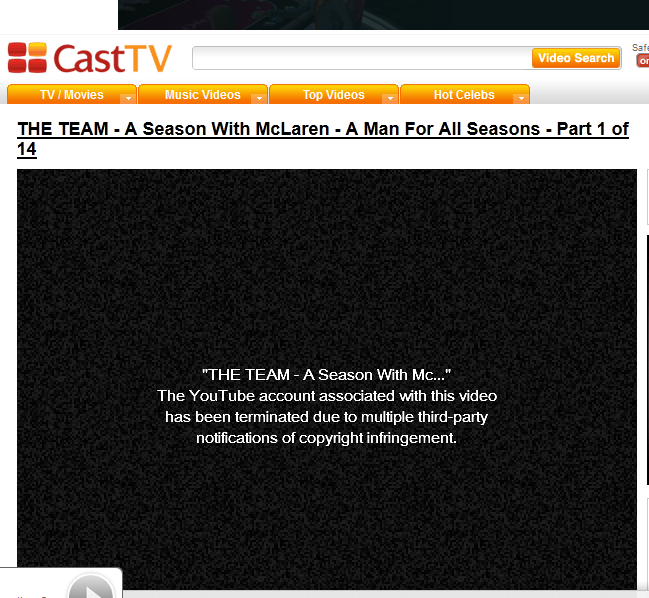 There were over a dozen uploads of the particular episode, titled A Man for all Seasons, which could have been viewed. Overnight, all now showed a blank screen featuring an apology and explanation that the video had been removed. In some instances, 'Tim Bonython Productions' were listed as claiming the clip featured copyright infringements. I suggest, if you were to delve a little deeper, you may find a connection between this production company and the Pandey/Kapadia collaboration.
In some countries, A Season with McLaren was made into a 14 part series and, amazingly, all 13 other parts of this series can be readily and abundantly watched online. The one exception is the one segment, the one piece of the jigsaw puzzle lifted from it and inserted incorrectly into the Senna documentary.
Regardless, I continued to pose my questions to Pandey but the emails and tweets remained unanswered. Ultimately, I pointed out the inaccuracies on the bottom of a blog, which waxed lyrical at Senna's vast array of awards, written by Formula 1 journalist Adam Cooper who boasts attending every F1 GP since Japan in 1994. This too disappeared within the space of hours and Cooper promptly blocked me from following his Twitter updates for good measure.
With a BAFTA award for Best Editing and another for Best Documentary accepted by Senna's makers, I continued to ask myself if this disappearing segment of "A Season with McLaren" was coincidence. Personally, it would not sit well with me accepting an award for journalism knowing part of my story was a lie.
In April of this year, I took myself off to Brighton where the Senna's makers were staging a BAFTA Masterclass – explaining what it takes to make a BAFTA winning documentary – strangely, understandably with a camera in hand, I was refused admission and refused the right to pose questions to Pandey or Kapadia.
…and then, as if out of the blue, a tweet from Pandey in essence stating: "Ron Dennis was cool about us compressing Portugal footage with that from Japan and you should be too".

A confession that this was no innocent editorial mistake but a deliberate distortion of the truth which was justified because it was sanctioned by Ron Dennis?
It is an act which left me, a paying cinema goer, defrauded. Universal Pictures are no different to a corporation such as the BBC. When they take peoples' money, they too have a responsibility to the living, dead and paying audience.
The BBC's out-of-sequence documentary never made it before a viewing audience yet it led to an enquiry, naming, shaming and resignations. Senna's makers have happily collected awards and made a lot of money on the back of their out-of-sequence flick.
Values such as fair play, decency and even the truth clearly count for little in this modern televisual era but, at the end of the day, after Manish Pandey has polished his vast array of accolades and awards, he has to sleep at night. I wish him well with that.
There is a quote from Ayrton Senna in Senna: "If you no longer go for a gap you are no longer a racing driver". I declare if you no longer document the truth in chronological order you are no longer a documentary maker.
Should you wish to see the Portuguese Dennis/Senna conversation you can do so here:
Skip one advert and move forward 14.30 sec. It would appear the removal of this A Season with McLaren is, thankfully, out of reach due to its oriental origin.
- Should you wish to see that same conversation happening weeks later at a different Grand Prix (as depicted in Senna), you can do so here: http://www.youtube.com/watch?v=uUEl58xsrH4&feature=relmfu 29.30sec
- Pandey's next screenplay is based on the relationship between 1958 F1 champion Mike Hawthorn, Peter Collins and Enzo Ferrari. It is currently being finalised.
We would like to thank Mr. Roy Brindley for sending us this article. You can follow him on twitter at @RoyTheBoy_