Top 5 moments of Kimi Raikkonen's F1 career
Timeless
Over the years, Kimi Raikkonen has given us some of the most memorable moments in the sport. In fact, even in his first season, he came up with some gems which showed how special he was. For example, the revelation that he was sleeping half an hour before is first F1 race was astounding, as it showed that he was not even remotely nervous!
Here, we try to choose 5 of the best. Feel free to suggest other moments you may think should have been included in the comments section below.

Malaysia 2003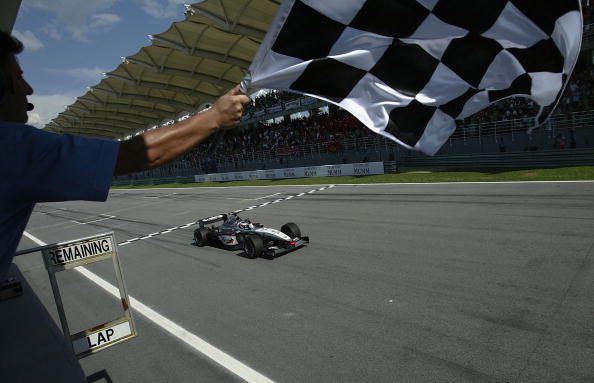 Perhaps the first big moment in his career would be his first win in an F1 race. In fact, this was the season when Kimi ran Michael Schumacher very close in the hunt for the Drivers' Championship, eventually losing out by only 2 points.
But the high point of the season was his win, which was to be his only one for the season. Though he did not have a good qualifying session, starting at P7 did not prove to be a hindrance. With the accident in the first help helping him a bit, he eventually got past Nick Heidfeld. With David Coulthard having to retire, he moved up to 2nd place, 5 seconds behind Fernando Alonso.
And that's when Kimi turned it on. Staying out 5 laps longer than Alonso, he reeled out consecutive fast laps, taking the lead from Alonso. In the end, he won with a mind blowing 39 second lead, lapping every other driver on the grid, except for the top 4! Even Ron Dennis was left wiping away tears of joy!