Why F1 needs Kimi Raikkonen
It was the year of 2001. Peter Sauber found a Finnish lad with rudimentary history in motorsport, having only raced in go-kart and open wheel categories, impressive and he himself vouched in front of the FIA to grant the lad with the super-license. A decade later, Peter Sauber and the FIA would have been pleased to have allowed him to race in a F1 car. He, the Iceman as he is popularly known as, is Kimi Mathias Raikkonen.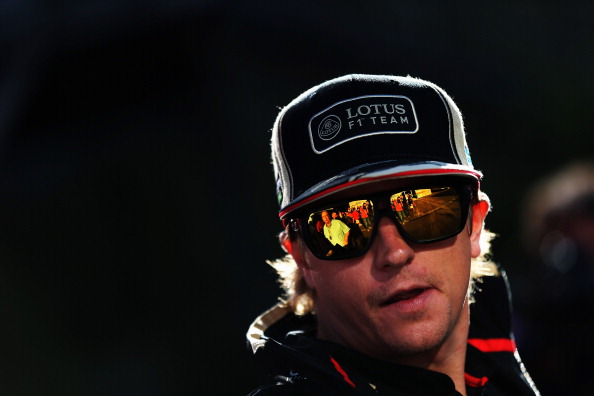 Kimi was born on 17th October, 1979. His first F1 race was the Australian Grand Prix, 2001 and he scored his first championship points in his debut race.This is nothing unusual. Nothing extraordinary. Then what is? What makes him a legend? What makes him have a brobdingnagian fan base all around the world? It is the man himself. His personality. Not the kind of personality which is attractive and magnetic in a way, but the opposite. Yet we all love him.
He won the World Championship in 2007. He won in a three way battle at the final race in the Brazilian Grand Prix. But that wasn't the year of his magic. He impressed the F1 fraternity in his McLaren era. After a year in the Sauber team, Kimi went on to race for the McLaren team and replaced his fellow countryman Mika. McLaren was one of the top teams at the time and promised a better opportunity to win more races. Kimi won his first race with the team in the 2002 Malaysian Grand Prix. During his tenure with the team, he had some of the greatest moments the world has ever seen. He was known for his aggressive driving, completely ruthless but still smooth on tyre management. He was considered as the one of the rising stars of F1 along with Fernando Alonso and Juan Pablo Montoya. The Japanese Grand Prix of 2005 was the greatest race he ever won. The rain in qualifying left him at the 17th on the grid. The racing pundits had written off his chances of being in the championship points. But Kimi proved everyone wrong. He overtook every car there was and took the lead on the last lap, swooping Fisichella into T1. It was the most thrilling and extraordinary race, as enjoyable for the armchair fan as it was for the purist. He never won the title with the team but was accoladed as the Driver of the Year 2005.
In year 2007 he moved to Ferrari, replacing Michael Schumacher. He won his first race and scored his first hat-rick of fastest lap, pole and podium. He won the world championship at the season finale at Brazil, beating Fernando Alonso and rookie at the time, Lewis Hamilton. But his contract with the team was terminated a year before to make way for Fernando Alonso. Kimi took a sabbatical from Formula One and tried his luck in World Rally Championship and Nascar. He returned to F1 two years later with the Lotus team. Everyone was skeptical about his return. But he let his driving do all the talking. He won a race in Abu Dhabi and came close to winning in Spain and Hungary.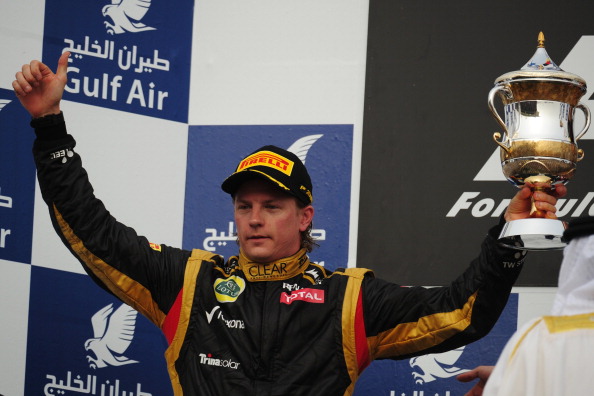 Still the question lingers. Why is he the Kimi Raikkonen? Juxtapose him alongside Vettel or Schumacher or Alonso or Hamilton. His race-craft can never be better than them and their stats can never be bettered by him. He isn't the best. When Raikkonen was at a trial run in his Ferrari before the 2007 season, he amazed the engineers and Ferrari's ex-driver, Schumacher, with his pace. He took a peculiar line and still managed to have a quick lap. In 2009, he managed to win the Belgian Grand Prix with a car slower by a second to the front runners. Andrea Stella, his engineer, said that Kimi did things with the car better than anyone could and still his contract was bought out to make way for Alonso. He was said to have gone cold after winning the WDC and lacked motivation. Kimi never said a word. He was never political. He made his comeback with the fervour to win. He proved to the world that he never lacked motivation. His comeback was more successful than Michael's.
Kimi is different. He only had 23 races to his name before coming to F1. The critics had concerns of granting him entry. But they were silenced. In his debut season with Sauber, his team-mate Nick Heidfeld outscored him. Still McLaren choose Kimi over Nick. He was silenced. Ferrari accused Kimi of losing his motivation and it was better investment for the team if they replaced him with Alonso. They were silenced. Critics again voiced their concerns when news of Kimi's comeback with Lotus team came into the media. They were silenced. The 33-year-old has made an impact on the sport. But what about his fans. He is said to have one of the largest fan bases as an F1 driver. Raikkonen is a laid back character. He does what he wants. He is not the kind of person who abides by the rules. He goes for ice-hockeying and even entered a snow mobile race despite his team's order not to. Kimi is a renowned party animal. In the Monaco Grand Prix, 2006, Raikkonen retired from the race and instead of walking back to the paddock, he choose to head to his yacht. In a similar race in Malaysia, he was seen enjoying ice-cream and soda instead of being in the race. Kimi isn't impressed by the F1 industry and the people in it. He doesn't give a damn about what people and media have to say about him. He radios his engineer to shut up and leave him alone. This is what makes him a phenomenon. He has a character. A different one. He is never bothered by the politics, the media, the people or his team-mates. He only loves driving. There are very few people like him. And this is why F1 needs Kimi Raikkonen.