A match on the football pitch is run by these gems. Midfielders are the players who are the engine of the team. The link between defence and attack, they can split an opposition defence with one pass or make a crucial tackle to deny a goalscoring opportunity for their opponents.
There have been some truly amazing midfielders who have graced the beautiful game and picking the best 10 out of the long list is no easy task.
Without much ado, let us look at the top 10 greatest midfielders of all time.
Note: Only central midfielders have been included, players who played as wingers and attacking midfielders have not been considered.
---
#10 Patrick Vieira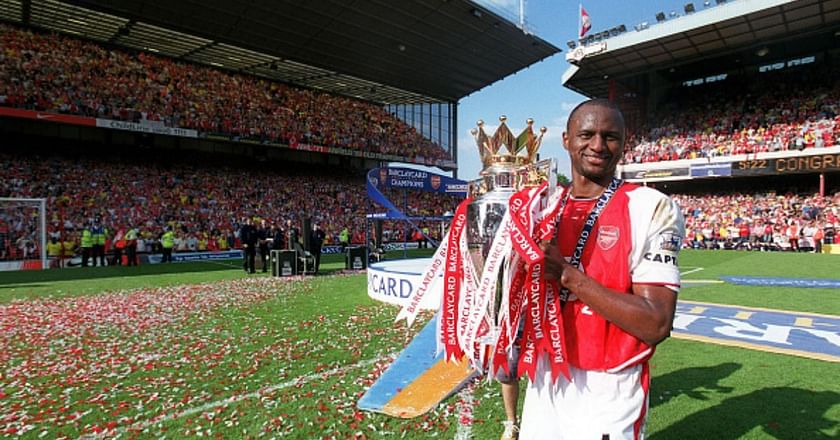 A dynamic midfield player whose ability to bring the ball from defence to attack was a marvel to behold, Patrick Vieira was the captain of the incredible Arsenal "invincibles" side.
Vieira led his team by example and was a player whose quality of tackling, passing energy and determination made him a natural fit for the league and an easy player for the Arsenal fans to fall for.
The ability to regularly beat people with the ball, especially in the middle, is a rare one, but to Vieira, this seemed to come naturally. A combination of height and strength added to technique and composure led to him rapidly becoming a vital cog within Arsenal's gameplan.
The facts of Vieira's career speak for themselves; at the time of his retirement, he had amassed 107 caps for France (including the '98 World Cup and 2000 Euros), featured in six seasons in a row in the PFA Team of the year at Arsenal, won three Premier Leagues and four FA Cups.
Viera is currently in the Premier League as the manager of Crystal Palace.
---
#9 Didi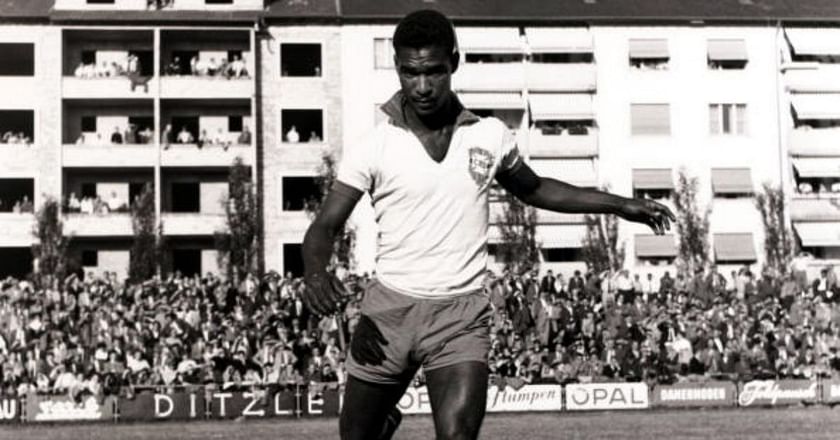 Pele, Garrincha and co get all the credits for Brazil's 1958 and 1962 World Cup triumphs, but the engine of the team who gave the attackers the freedom to terrorise defences was a midfielder who went by the name Waldyr Periera, also known as Didi.
He had an excellent passing range and technique, but what he is renowned for is his unique free-kicks. A dead-ball specialist, he is credited with inventing the Folha Seca (dry leaf) free-kick, which was later used by the likes of Cristiano Ronaldo and Juninho.
Didi's best moment was when he was awarded the FIFA World Cup Golden Ball (Player of the tournament) for his stunning performances in the 1958 World Cup. He retired after the 1962 World Cup, where he once again played a starring role in Brazil's spectacular triumph.
#8 Roy Keane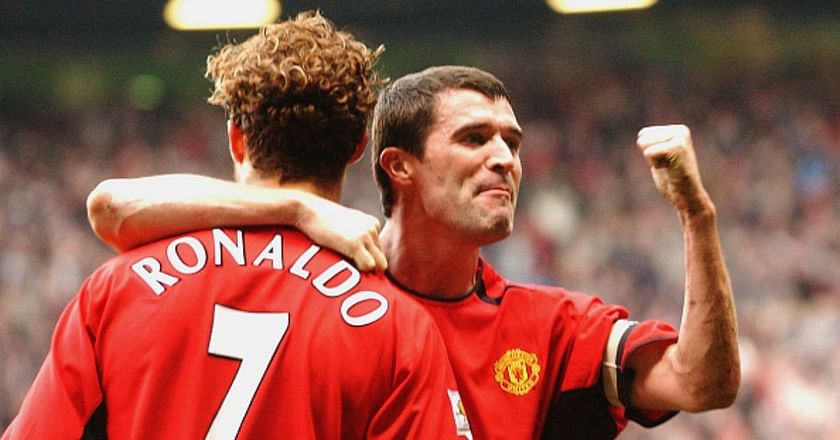 Old Trafford has witnessed many spectacular players donning the Manchester United captain's armband during its 113-year history and has also witnessed quite a few ordinary talent being entrusted with this armband. No prizes for guessing which category Roy Keane falls under.
Keane was one of the most inspirational captains the game has ever seen. Composed on the ball but completely different off it, Keane is credited for instilling the never say die attitude in Manchester United's squad.
The Irishman was known for his hot temper and spoke about how he tried to maintain some semblance of control on it in the latter stages of his career.
"I'd come to one firm conclusion, which was to stay on the pitch for ninety minutes in every game. In other words, to curb the reckless, intemperate streak in my nature that led to sendings-off and injuries."
Seven Premier League titles, four FA Cups and one Champions League title with Manchester United undoubtedly made him an Old Trafford favorite and Premier League legend.
---
#7 Jose Pirri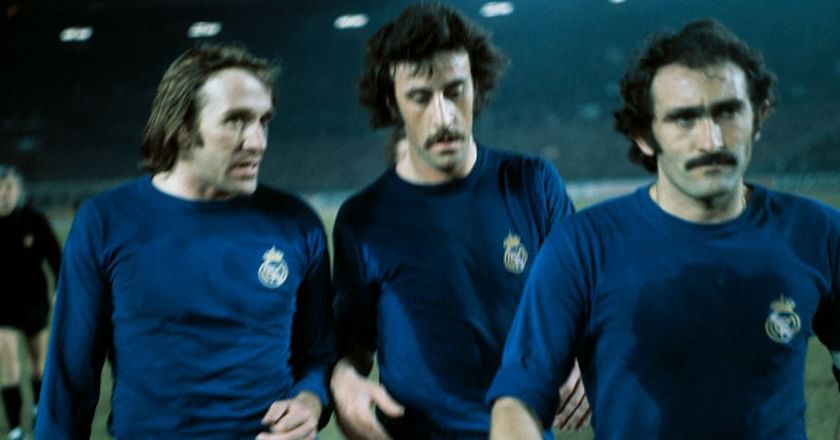 Bought from Granada in 1964, Pirri's transfer heralded a new era of success for Los Blancos. The Real Madrid legend represented the club he loved for 15 long years, winning numerous trophies in his long and successful career.
Pirri played for Madrid from 1964-1979 and was even their club captain for four years. The Spaniard is well known for his leadership skills, tenacity and ferocity. However, his best asset was his stamina, allowing him to contribute regularly to both the attack and defence.
Pirri was also a very good passer and scored a remarkable amount of goals for a defensive player with 123 league goals to his name. The Spanish defensive midfielder had superb positioning and tackling skills and was one of the best at breaking up plays and starting attacks.
The Madrid legend won an astonishing 10 La Liga titles, four Spanish Cups and the 1966 European Champion Clubs' Cup with Los Blancos. After retiring, Pirri completed his studies to qualify as a physician and joined Madrid's medical staff.
---
#6 Paul Breitner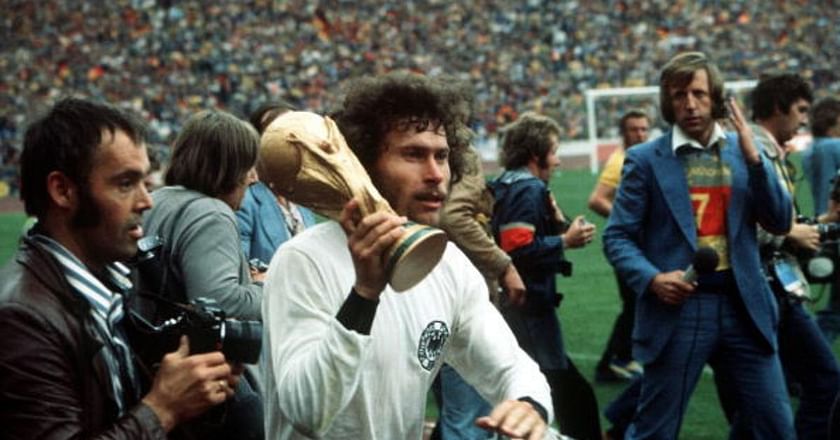 Former Real Madrid and Bayern Munich midfielder Paul Breitner is one of the most decorated German footballers of all time. Capable of playing in several different positions, Breitner was best known for his amazing partnership with Karl-Heinz Rummenige at Bayern Munich.
The German midfielder was an integral part of the West Germany squad which won the 1974 World Cup, even scoring in the final. He also scored in the 1982 World Cup final, making him one of only four players (Zidane, Pele, Vava) to have scored in two World Cup finals.
Breitner was also supremely successful at club level, putting in influential performances from the centre of the park, where he dictated the flow of play with his excellent distribution and positioning skills.
Winner of multiple Bundesliga, La Liga titles along with the World Cup and the European Cup, Breitner is undoubtedly one of the greatest German players of all time.
---
#5 Paul Scholes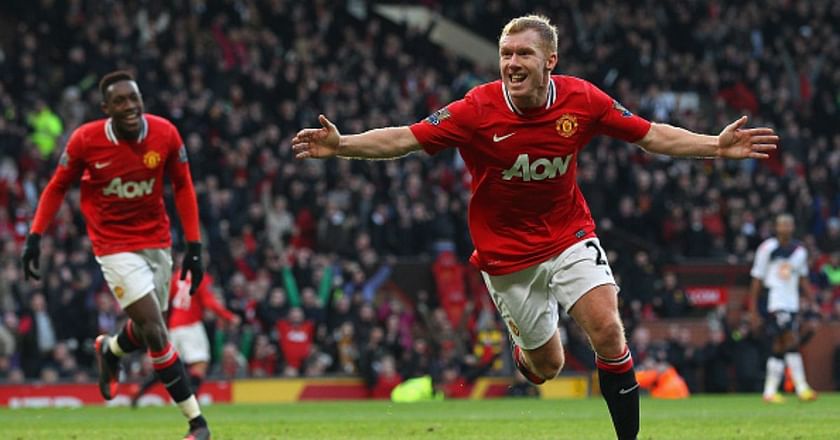 Paul Scholes was highly regarded for his technical skills, accurate passing, intelligent movement and powerful shooting from long range.
A well-rounded box-to-box midfielder, he was capable of playing in any midfield position. Widely regarded by his peers as one of the best in the world, Scholes has received praise from players like Zinedine Zidane, Edgar Davids, Pep Guardiola and Xavi, who called the former Manchester United midfielder as "the best central midfielder he has seen in the last 15-20 years".
One of the best players United have ever had, Scholes was capable of pulling the strings in midfield and controlling the flow of the game effortlessly.
Scholes is one of the greatest midfielders in Premier League history and will be remembered for a long time at Old Trafford. He won an astonishing 25 trophies with Manchester United which included 11 Premier League titles and two Champions League titles.
#4 Andres Iniesta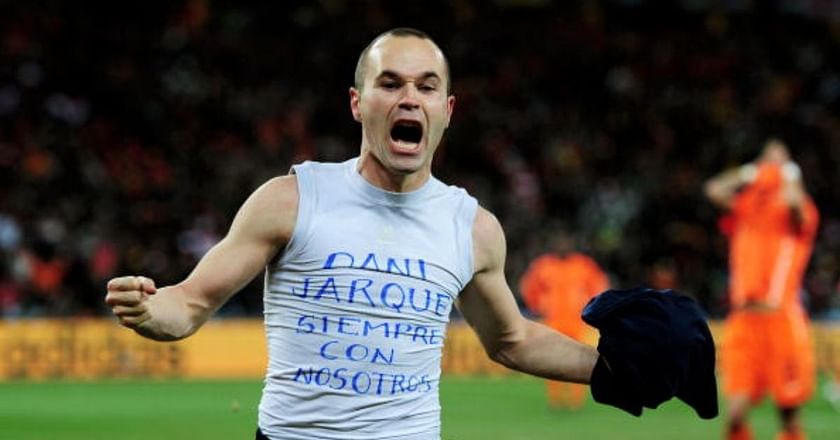 The diminutive Spaniard has been dazzling the footballing world since 2005. A true gem in midfield, Andres Iniesta almost had a telepathic understanding of his Barcelona teammates' positions.
Iniesta relies on exceptional creative passing, intuition and inventiveness to control the midfield. He won 35 trophies in his stellar career at Barcelona, making him the most decorated Spanish player of all time.
The Barcelona legend has also won numerous individual accolades in his career. Iniesta won the UEFA Best Player in Europe award in 2012 and was also chosen as the Best Player of the 2011-12 Champions League. He was runner-up to Lionel Messi for the 2010 FIFA Ballon d'Or and secured third place in 2012.
The Spaniard is one of three Barcelona players to receive a standing ovation at the Bernabeu showing how appreciated his unique qualities are. A wonderful dribbler and an excellent passer, Iniesta is one of the best midfielders to have ever played the beautiful game.
After leaving Barca in 2018, Iniesta joined Japanese side Vissel Kobe and still plays for them.
---
#3 Luis Suarez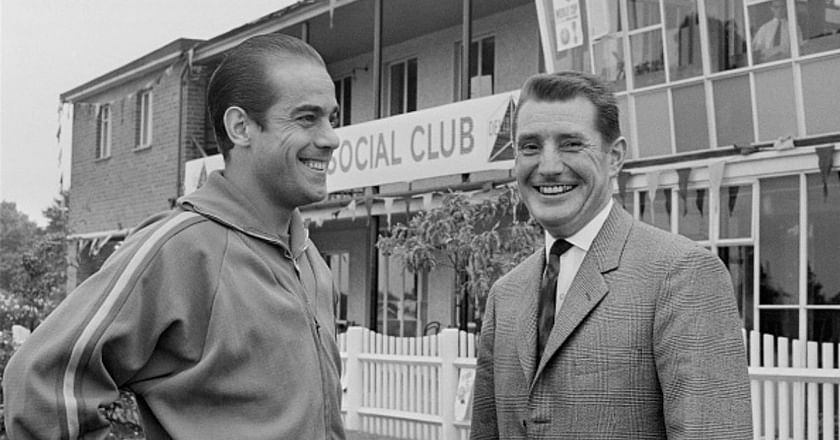 One of the best players to have ever played, Luis Suarez was an elegant player who dictated and controlled proceedings as a central midfielder for Barcelona. The legendary midfielder was the first Spanish player to win the Ballon d'Or and was widely considered to be the best from Spaim in the 1960s.
Nicknamed El Arquitecto (The Architect) he was noted for his perceptive passing and explosive shot. He also had a keen eye for goals and was an integral part of Spain's triumphant Euro1964 winning squad.
A versatile player, Suarez excelled in his role as a deep-lying playmaker, scoring and assisting numerous important goals for Barcelona. Suarez won Two La Ligas, two Copa Del Reys and two Fair Cups in his six-year spell at Barcelona.
In 1961, he made a move to Inter Milan, which made him the world's most expensive footballer at that time. A true Spanish legend, Suarez was one of the first global superstars from Spain.
---
#2 Xavi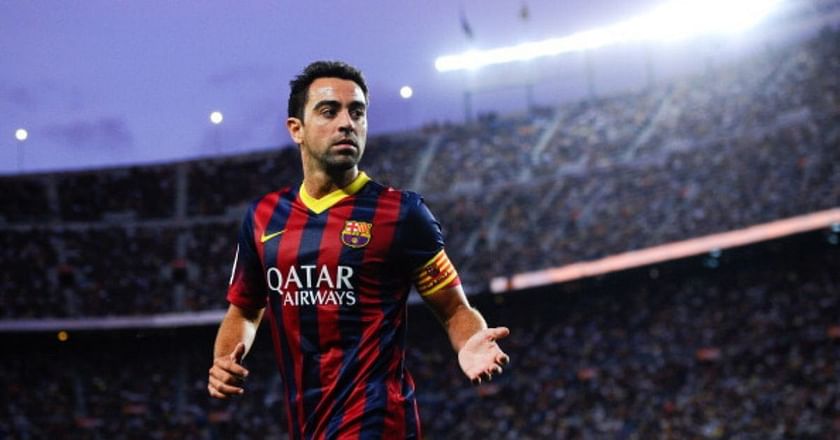 Considered by many to be the greatest Spanish player ever, Xavi Hernandez is truly one of the best midfielders to ever play the game.
Having won all the major trophies club and international competition has to offer, Xavi has carved a unique place for himself in the pantheon of footballing greats. The Spaniard's vision, pinpoint accurate passing and world-class ball control allowed him to dictate the flow of play while rarely losing possession.
His ability to control some matches has earned him the sobriquet, "The Puppet Master". The Barcelona legend was also known for his amazing positioning and ability to pick the right pass every time, which made him integral to both Barcelona and the Spanish national side.
Pulling the strings in midfield, Xavi was the lynchpin in Pep Guardiola's all-conquering Barcelona team and Spain's World Cup and two-time Euro winning squad. Having made more than 180 assists in his stellar career, Xavi is one of football's all-time greats.
He is currently back at Barcelona as the head coach.
---
#1 Lothar Matthaus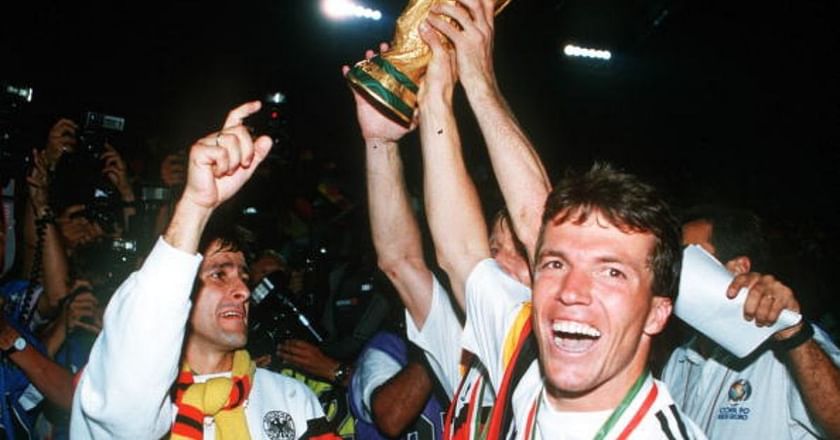 The first and only German player to ever win the FIFA World Player of the Year, Lothar Matthaus is the greatest midfielder to ever grace the game. Supremely successful for both club and country, Matthaus was capable of playing both as a central midfielder and as a sweeper.
The legendary German has played in five FIFA World Cups and holds the record for the most matches played by a single player in the competition. Matthaus' impact on the game and the respect he had from his rivals was best epitomised by Diego Maradona's comments:
"He is the best rival I've ever had. I guess that's enough to define him."
Capable of creating chances and breaking up play, Matthaus' perceptive passing, positioning and powerful shooting made him one of the most complete midfielders in the history of the game.