10 questions fans get asked frequently: Arsenal
7.16K //
27 Nov 2012, 18:57 IST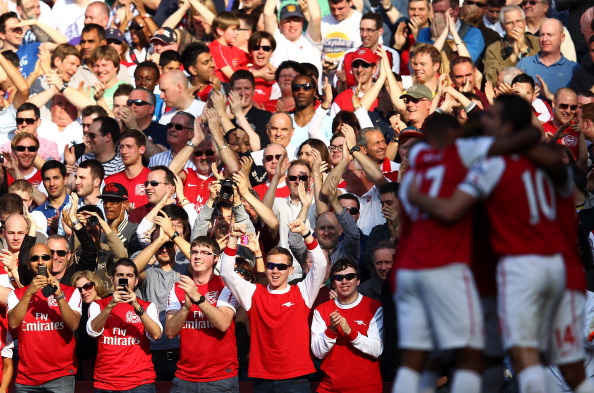 As a fan and supporter of a football club, one of the most interesting things that we can indulge in, is banter with fans of rival clubs. Sometimes, they are fun and interesting while at other times, they can get ugly. But after you have interacted with various people over a period of time, you tend to see a trend and in fact, you can even guess the questions that you can expect from rivals. Some of them would be serious questions while others are downright funny! But they are asked so frequently that one has standard answers for them prepared as well!
Below are a few questions asked by fans of different clubs and the usual answers I give to them.
The Funny One: Well, the Batman series is over and you lost Robin, which superhero are Arsenal thinking of recruiting now?
Background: As most of you may already know, the fan banners in the Emirates stadium last season proclaimed, "We don't need Batman, we've got Robin". With Robin deciding that the pastures of Manchester were richer than that of North London and Mr. Christopher Nolan concluding his epic saga of the Dark Knight, the timing couldn't have been any better.
My answer, for such questions, is that we are no longer a one-man army (if we ever were one!). We have recruited our team of Avengers, or as some creative folks on the internet put it, "Awengers"!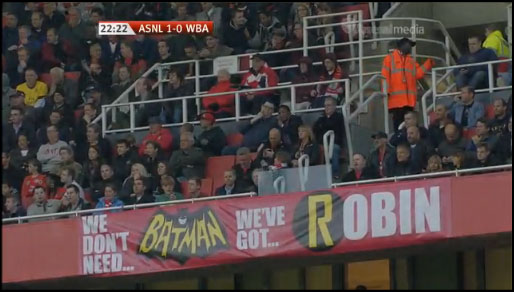 The Serious One: Where was this Walcott all these years? Does he need to be given one year contracts from now on to keep him interested?
The only thing I can say about Walcott's form is that he has always been like that. The only change in the Walcott of today is that he is more accurate with his crosses, which in all fairness, is because he has somebody who can actually do something with them. Since Giroud can use his head (no pun intended!), Walcott can now try putting in more crosses without the fear that they would go to waste. While many may call him a headless chicken, it is not true at all, as he did not have any outlet to put in the crosses. Now with Giroud, you see him putting in more of them and with a higher success rate.
The Funny One: Does any part of you miss Ashley Cole?
Background: Ashley Cole was Arsenal's youth product and was part of the team from 1999 to 2006. He formed a deadly combination on the left hand side with Robert Pires and Thierry Henry during his time, and was an essential part of the successful teams forged by Monsieur Wenger. But in 2006, he left Arsenal for Chelsea, claiming that he swerved off the road in his car when he was told that Arsenal would offer him "only 55,000 pounds a week".
Frankly speaking, I don't have a snappy comeback for this. Of all the players that have left Arsenal, the only one I miss is Ashley Cole. But ever since he left, his personal life has been a mess, what with all the infidelity allegations and his subsequent divorce. Money is not everything, Mr. Cole!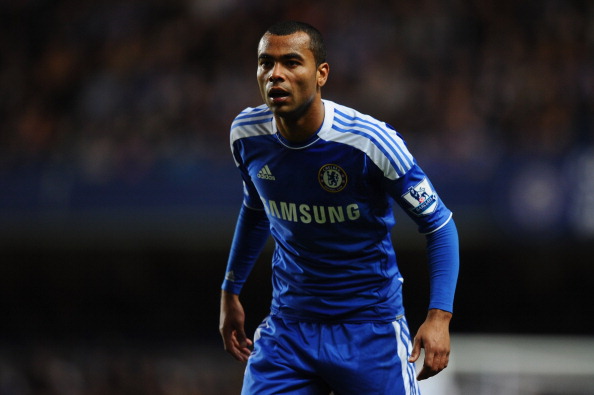 The Serious One: What exactly would your reaction be, if Henry came back on loan?
If the King were to return home one more time, it would be fantastic, to say the least. The aura he has, would lift the supporters and the team as well. He knows what it is to play for Arsenal and he would be able to give some tips to the resident strikers and wingers on how to get the job done. But, if Henry is the only signing in the January transfer window, then that would be only a temporary solution. It is important for Arsenal to get another striker to cover for Giroud so that we do not fall short in case of an injury or fatigue.
The Funny One: Has Vermaelen finally realized which team Van Persie plays for?
Background: With Van Persie's transfer from Arsenal to Manchester United, there have been enough jokes about it from rival fans. The match at Old Trafford saw Vermaelen gifting a goal to United. Rafael's cross was not met well by the Arsenal captain, and he could only manage to get a shin on it. It fell kindly at van Persie's feet and he promptly dispatched it into goal, leading to jokes about how Vermaelen still thinks RvP plays for Arsenal.
My response? Has Suarez finally realised that he's not in the Olympic diving team? A bit crude, I know. But hey, you only want to win the battle and you do it any way you can!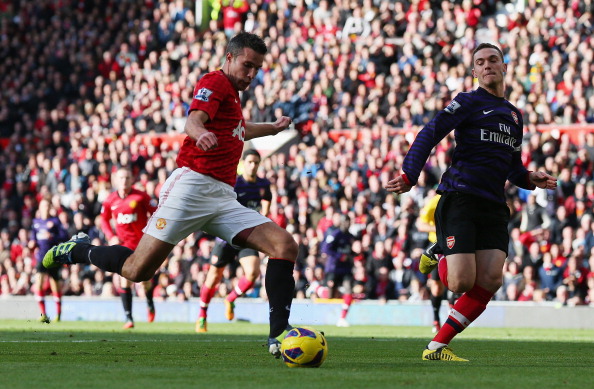 The Serious One: Do you think Arsenal will be able to creep back into the Champions League this season?
Not only do I think they will be in the Champions League, I really do think they will take a shot at the title too. This season looks tougher than ever and there is every chance that the teams around Arsenal will drop points. Of course, it will be down to us to close the gap when that happens. So, according to me, all is not lost in the league yet and there are a lot of twists and turns yet to come.
From Manchester United Fans
The Funny One: After some frustrating exits over the past couple of seasons, how long before we actually see Man City signing Wenger?
Background: Ever since the Sheikhs of the Arab world decided to put their money in Manchester, there has been a steady stream of players that have moved from Arsenal to Manchester City. In fact, there have been enough jokes on how Arsenal is the feeder club for City and how the Emirates Stadium is City's youth project. So apparently, fans now feel that the logical thing to do would be to get Wenger himself!
My riposte for such blasphemy is "Not in your life"! While it is true that in football you can never say never, Wenger managing another premier league club will definitely not happen. The day Wenger decides he has had enough of managing football, the powers-that-be at Arsenal would sign him up to become a board member, or at the very least, director of football. Yes, there is no such position at Arsenal, not yet anyway!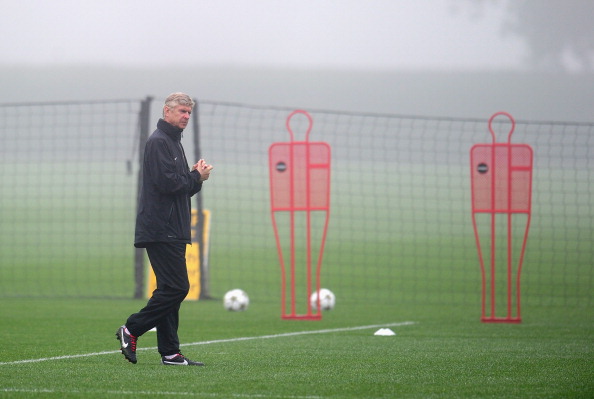 The Serious One: Is it time for Wenger to construct a side around the playmaking prowess of Cazorla and Walcott in front of him as a lone forward?
Theo Walcott as a forward is not something that convinces me that much. A striker can have all the pace, but if he doesn't have the strength to keep off defenders, he wouldn't be much of a success. Yes, Walcott has scored after some mazy runs, but you can't do that in every game and after a while, defenders will be able to figure him out. In fact, those mazy runs would be more useful on the wings, where he can work the angles.
Having Cazorla as the creative fulcrum for Arsenal would be the best thing to do. He has all the tricks in the book, and then some! The best part about Cazorla is that he can play with both feet, making him all the more effective.
The Funny One: Does Arsenal spend all its money on candy?
Background: With Arsenal having a reputation of signing youngsters more than established stars, there have been jokes on the internet about how the club lures these young players by offering them candy.
A dull one, I know, but what can I say! Rival fans will say anything to rile you up! I keep calm and reply, "Jack Wilshere". End of story!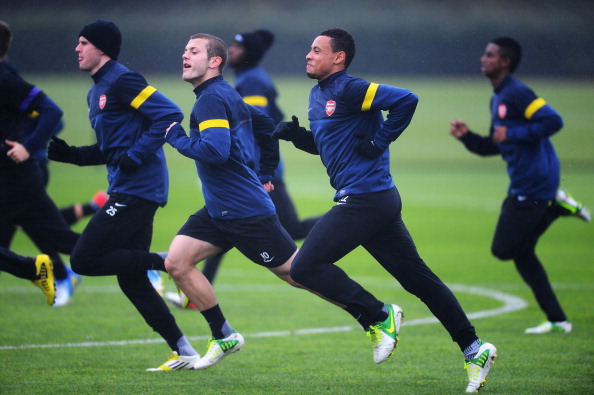 The Serious One: Have Arsenal gone into a vicious cycle where they need to win trophies to get the belief back but need the belief to actually win one?
It's been over 7 years that Arsenal has won a trophy and this seems to be a legitimate question. While the club did come close to winning the Carling Cup on a couple of occasions as well as the Champions League, it has been touted that the players do not have the know-how to win competitions. But my opinion is that it is about to change. With the addition of international stars such as Cazorla and Podolski, we are not in any way short of experience. So, at the risk of being laughed at, I think this season Arsenal has a very bright chance of ending the trophy drought.
Do you have any such questions that you want to ask Arsenal fans or get asked by rivals? Post them below!