3 Mondays that will determine EPL's top 4
3.85K //
04 Mar 2012, 12:26 IST
Never has the League been this intriguing and dramatic. Before two years, Harry Redknapp made Tottenham Hotspur a force to be reckoned with and the Oil investment made Manchester City the Real Madrid of England. These two teams along with the existing Top 4 of the League  formed the top six. This year, the sudden rise of the Magpies has made things even more interesting.
The title however is still a two horse race between the two teams from Manchester. Tottenham still have a mathematical shot at the title but the chances of that happening are very low. They have the most chances of finishing in the same position that they occupy now. Just below these three teams are Arsenal, Chelsea, Newcastle United and Liverpool, all separated only by half a dozen points. So who will finish where, is still very open to prediction. The coveted 4th spot to the Champions League will be heavily fought over and so will be the fight over the title.
The following is a list of three Mondays that will determine who finishes in the Top 4

Monday, March 12 – Arsenal vs Newcastle United
When Arsenal faced Newcastle United on their very first Premier League game of the season, they would have never thought that the reverse fixture would be of this importance. That game ended 0-0 with Gervinho getting sent off.
After faring poorly on that day, Newcastle's season has been great so far. The Magpies have had their days including a 3-0 victory over champions Manchester United.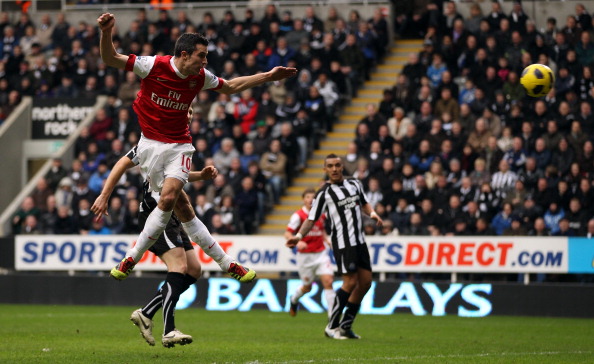 This game will be the next for Arsenal after today's 2-1 win over Liverpool. They have had two tough fixtures on a row against arch rivals Tottenham and Liverpool and have come out on top each time. With Robin van Persie in sublime form, it will be hard for the Magpies to get something out of this game.
If Newcastle defeats Sunderland tomorrow and gets all three points against Arsenal, they will be tied on 49 points with Arsenal toughening the fight for the fourth spot. Else, Arsenal fans can breath easy.

Monday, March 19 – Manchester City vs Chelsea
Last year, Manchester City did their neighbors a favor by defeating the then defending Champions Chelsea twice in the league. This time, United fans will be hoping that Chelsea would do the same to Man City.
In the reverse fixture at Stamford Bridge, Chelsea ended Man City's unbeaten start to the league, handing them a 2-1 defeat and Gael Clichy got sent off. This time though, a Chelsea win will prove priceless to Andre Villas-Boes who is under heavy pressure. Next week , Chelsea have a tough game against Stoke City and if they overcome that and get something against Man City, they can mathematically reach that 4th spot.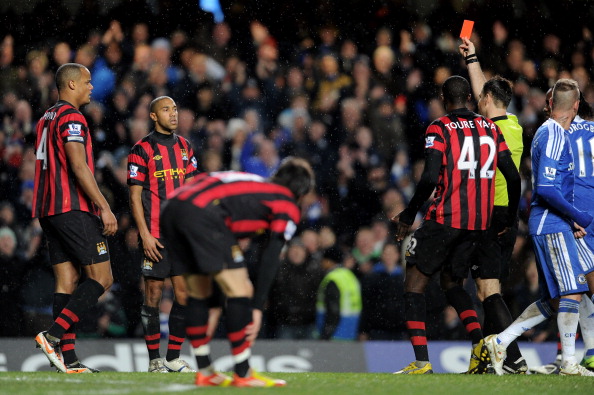 Manchester City's job however is very simple. They have 12 more games and 12 more wins will give them the title. They cannot afford to lose points as United are just breathing on their neck.
This fixture is of massive importance to both the teams for different reasons.

Monday, April 30 – Manchester City vs Manchester United
The sheer importance of this game can be known by the two teams that are listed above. Only two points differentiate them now and if United could topple City in this game, and win the rest, the title will be theirs. So is the case for City.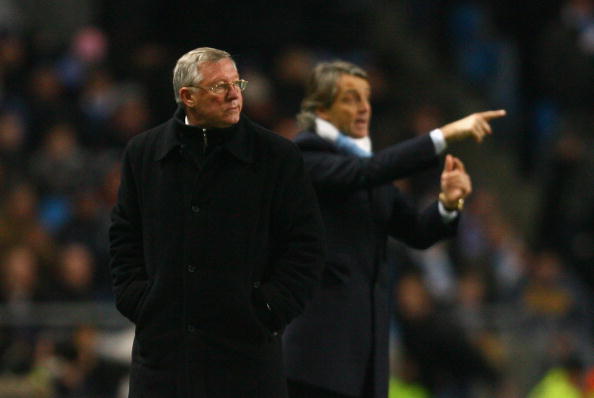 No United fan could forget the humiliation that took place at Old Trafford. But after that game, United managed to overcome the jitters and get a 3-2 win over City in the FA Cup.
Given the fact that this game will take place just before the penultimate game, will increase its importance. So if things stand as they are, the winner of this game will have to win only two more games to take the title.
This could well be equal to the Champions League finals.