Chelsea finally secured the signing of Frank Lampard from Derby County, after weeks of speculation over who would take over the hot seat at Stamford Bridge.
The move came as a spur to the Chelsea faithful but left many of us surprised, as Roman Abramovich chose a footballing mind different from the club's rich lineage. Over the years, we've seen proven coaches man the touchline for the Blues, but with Lampard's announcement, the Chelsea hierarchy bucked their usual trend of manager appointments.
Perhaps, Roman is ready to play the patient game with a man who served the football club for 13 long years tirelessly. Perhaps, with the transfer ban hanging over Chelsea like a dispiriting sword, Lampard could be the one to bring the best out of a bunch of players he knows through and through.
The style of management will certainly differ from that of Maurizio Sarri's or Antonio Conte's, as a backroom staff freighted with former Blues will definitely infuse a different yet typical culture around West London.
The Chelsea philosophy is sure to be injected, but in a football club studded with stars and depth that have undergone major transition over the last four years due to repeated changes in management, we are sure to expect a few players in and out of the scheme of things.
A lot changes when the head coach and the philosophy change, and with Lampard's focus on youth and a few other aspects that the club requires, we list down three players who will not thrive under Frank Lampard.
---
Also see : Manchester united Transfer News, Arsenal Transfer News, EPL Transfer News.
---
#3 Willian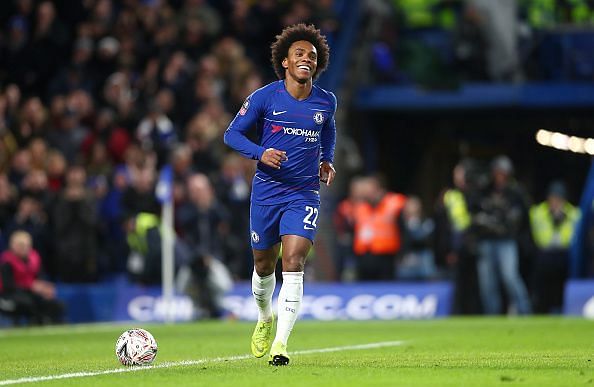 He's been a loyal attendant for Chelsea over the years, but it is safe to say that Willian is past his prime. At 30 years of age, the Brazilian has still got great velocity with and without the ball. His work rate, previously lauded by former manager Jose Mourinho and Antonio Conte, is right up there as well.
But, Willian fires unwanted blanks when the team requires his experience the most against the bigger oppositions.
He mustered 56 appearances for the Blues in the recently concluded season, but only tallied eight goals, with just three of them coming in the Premier League. Quite a disappointing return for someone playing for Chelsea, fighting against European powerhouses.
Often, he puts in the hard yards, but doesn't get into threatening positions. Safe to say, the pacy winger doesn't have the hungriest eye for goal.
With Callum Hudson-Odoi already having proved his worth as a buzzing talent and the inclusion of Christian Pulisic, Willian might prove to be surplus to requirements.
#2 Danny Drinkwater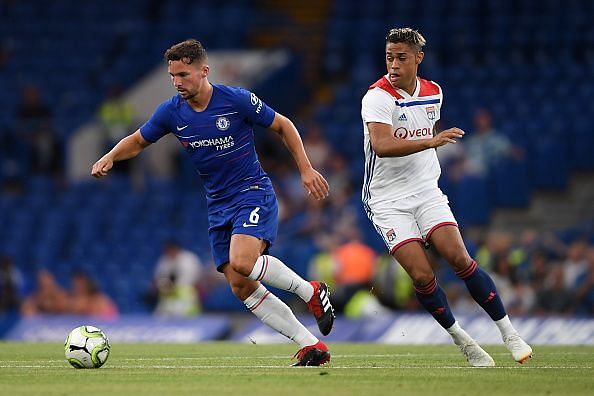 A lot of us might not even remember the last time Danny Drinkwater donned a Chelsea shirt. Yes, he's still at the club and presently with the squad at Dublin, training hard ahead of the forthcoming friendlies next week.
Lampard is, like Maurizio Sarri, expected to play three in midfield. Although each player's role and the configuration might differ, Chelsea's record goalscorer is likely to park three men in the middle of the park.
It goes without mention, Drinkwater is a player that oozes quality but yet again, he would thrive in a two-man midfield role.
With Mason Mount set to be a lynchpin in the team, and with N'Golo Kante expected to return to the role where he established himself as a world-beater, we can already predict two of Lampard's midfielders.
Then comes Ruben Loftus-Cheek, who in terms of technical prowess, is simply the best midfielder at Chelsea. Jorginho is someone who reads the pace of the game well and provides quick passes, while the industry of Ross Barkley and Mateo Kovacic is present too.
With this long list of midfield metronomes, we can ask once again - Where does the future lie for Danny Drinkwater?
#1 Marcos Alonso
He's a wing back who can do everything!
Note carefully, he's a wing back who can more or less do everything on the football pitch, not a full back. His time under Maurizio Sarri was different from when Chelsea played three at the back.
Marcos Alonso is rather slow in tracking back, and with only two centre-halves for Chelsea, there's a lot of space behind the Spaniard to run and exploit - an enticing sight for any top-class winger.
Alonso's finishing is top drawer material, and so is his work on the ball. Without it, however, he leaves the four-man defense in a lot of trouble whenever the ball is lost high up the pitch. Due to the same, the likes of David Luiz and Antonio Rudiger were forced to drag out of their positions.
Emerson meanwhile, is more resolute, and now in Ireland, the exciting Kenedy is training under Lampard as well. Kenedy is pacy, and is someone who can get into dangerous positions as well. Thus, Marcos Alonso might not be required.